LITTLETON, Colo. — The roots of the cottonwood trees that used to line the shore at Chatfield Reservoir are now buried in the water.
She said the water has been this high before, but in all those instances it would have been considered flood water. This is the first time it's ever been this high by design.
In 2020, the reservoir's space was reallocated. Some of the outlying area that was meant for flood control was dug deeper and switched to the purpose of permanently storing water instead. That meant Chatfield's water elevation could be raised by 12 feet, which equates to about 20,600 acre-feet.
There just hasn't been enough snow or rain over the last three years to fill it up -- until the second week of May 2023.
"We received nine and a half feet of vertical storage in eight days. So that's a little unheard of," Hoehn said. "Normally during snowmelt season, we see the reservoir rise by one vertical foot every week or two."
She said that big rain event, which started on May 10, proved a win–win scenario for the Chatfield reallocation project.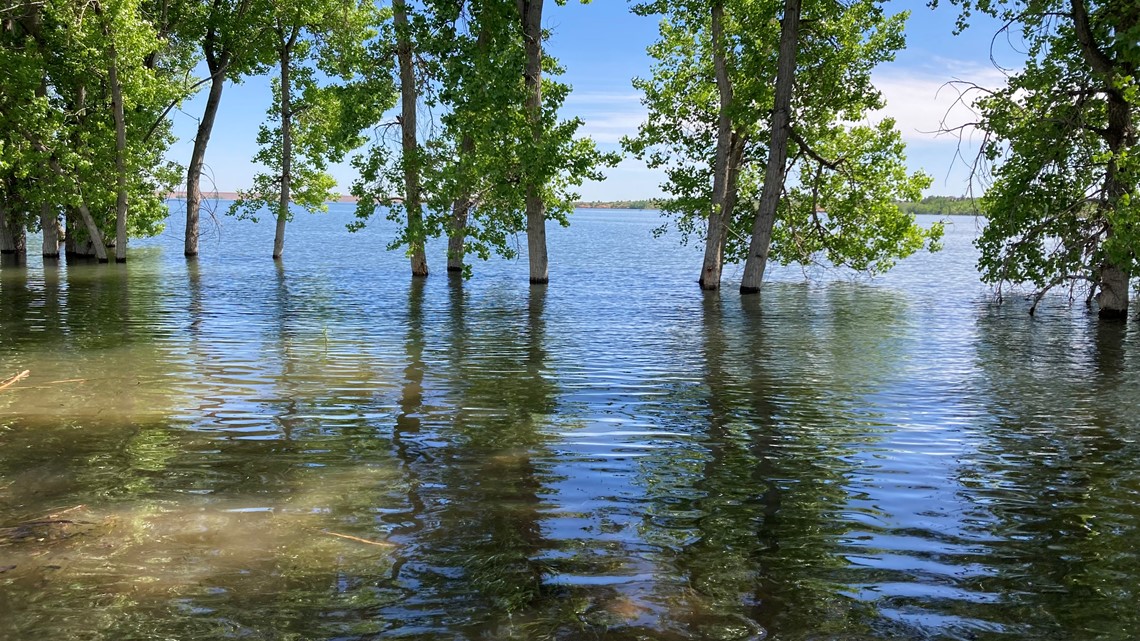 It filled the extra 12 feet of storage, so more water for people to use.
And the reservoir still did its main job. After the devastating flood in 1965, Chatfield, along with Bear Creek and Cherry Creek reservoirs, was built to protect the Denver metro area from another major flood.
"The Denver stream gauge would have been an additional two and half feet higher than it was," she said. "So we would have seen much more extensive flooding and damage downstream of the three reservoirs."
And because the extra space in the reservoir is mainly along the outer edge, there is still 80 feet of room in front of the dam. So it would take a storm about eight times the magnitude of the May storm to worry about water overtopping the reservoir.