LITTLETON, Colo. — Strontia Springs Reservoir has reached capacity and is now spilling into Waterton Canyon for the first time in four years.
The reservoir is located in Waterton Canyon in Littleton. It's part of the South Platte River Collection System. That means 80 percent of Denver's drinking water passes through this small lake.
The reservoir, which holds 7,863 acre-feet of water, is the smallest of Denver Water's 10 major reservoirs.
While the water that goes over the spillway into the South Platte River continues downstream to Chatfield Reservoir, other water is diverted into a 3.4-mile tunnel under the mountains to the Foothills Water Treatment Plant.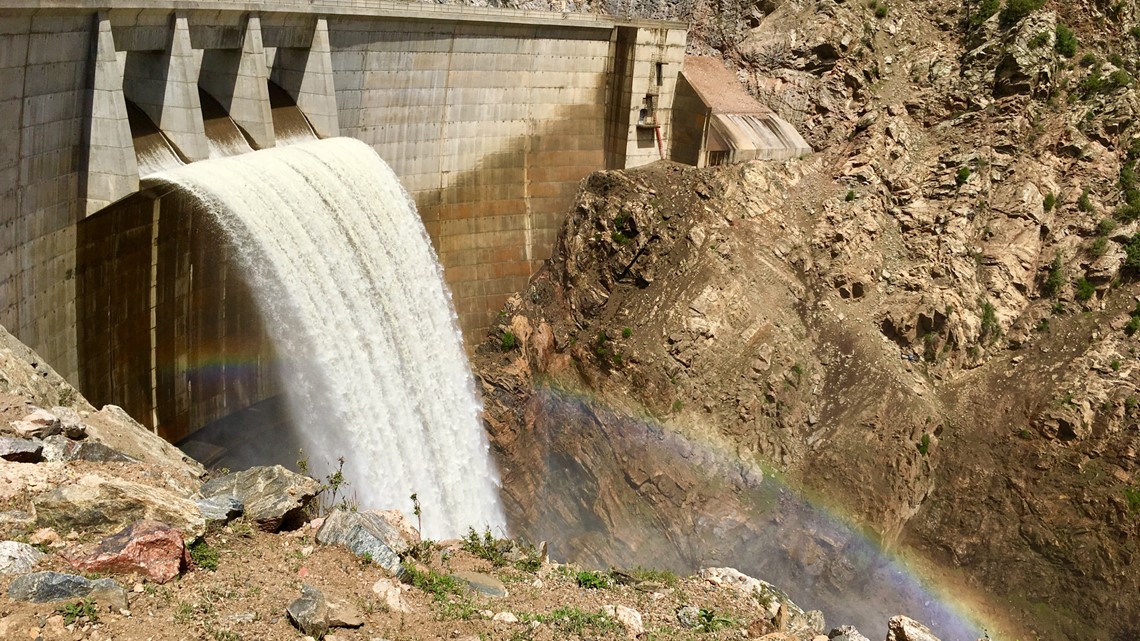 Construction of Strontia Springs was completed by Denver Water in 1983. The dam stands 243 feet above the South Platte River.
It is one of seven Denver Water facilities with generators in its system which produces 70-million emission-free kilowatt hours of power every year. Denver Water estimates that saves an estimated $4 million a year by avoiding the need to purchase that power elsewhere.
Upstream from Strontia, is Antero and Eleven-Mile Reservoirs, as of Wednesday both were full, and the other collection point in this South Platte line, Cheeseman Reservoir is 90 percent full.
Denver Water expects all 10 of its major reservoirs to fill completely this summer. The storage capacity is currently at 91 percent full overall.