We're getting our first snow totals from the latest snow storm to hit the Front Range.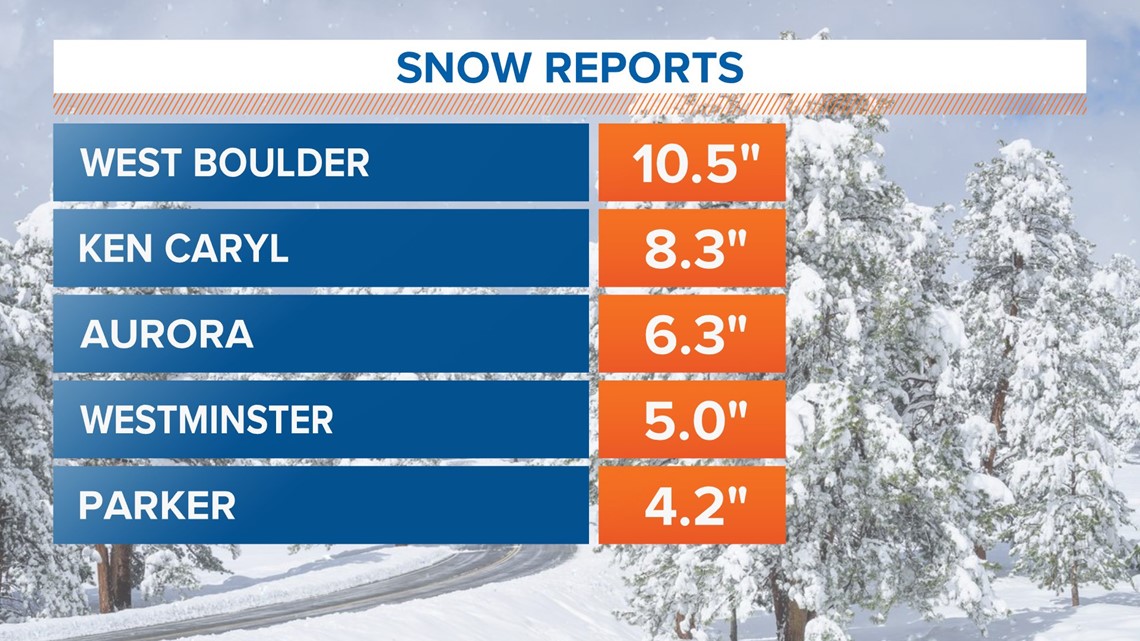 A cold, long-lasting winter storm moved into Colorado Sunday and snow continued to fall along the Urban Corridor through Monday morning.
>> Slide the image below to see the 24-hour difference in Northfield. (Images courtesy Steve Oelrich)
A WINTER STORM WARNING will be in effect until Monday evening for the northern and central mountains including the Front Range foothills. A WINTER WEATHER ADVISORY will be in effect for the I-25 urban corridor and adjacent plains, the high mountain valleys, San Juans and much of south-central Colorado through Monday evening.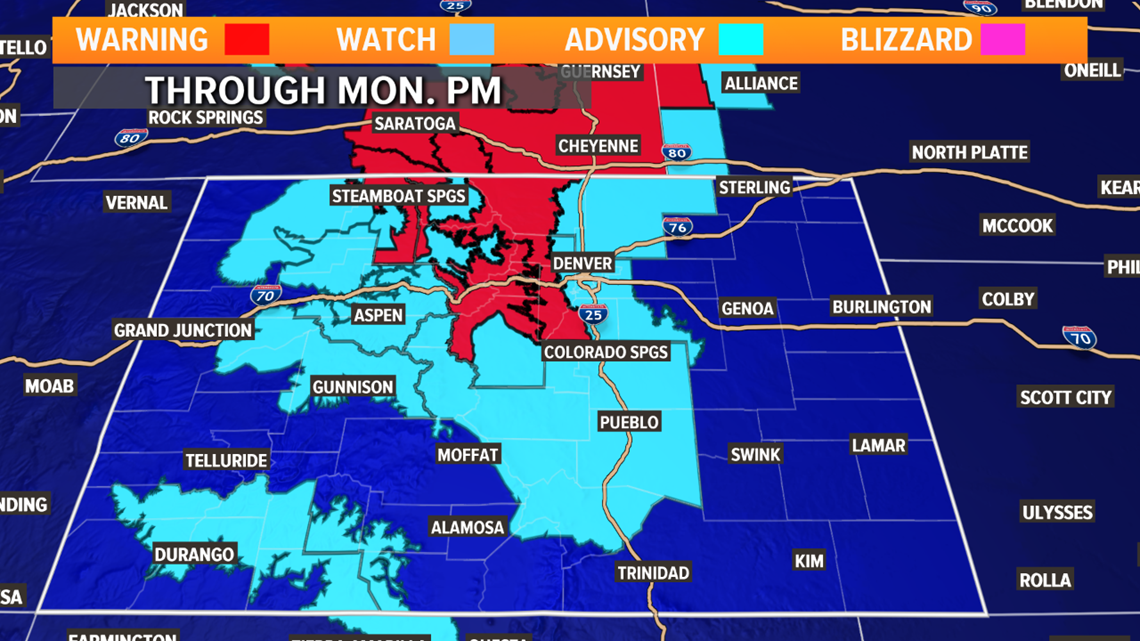 COLD BLAST: It's not just the snow, frigid temperatures arrived Sunday and will stick around through midweek.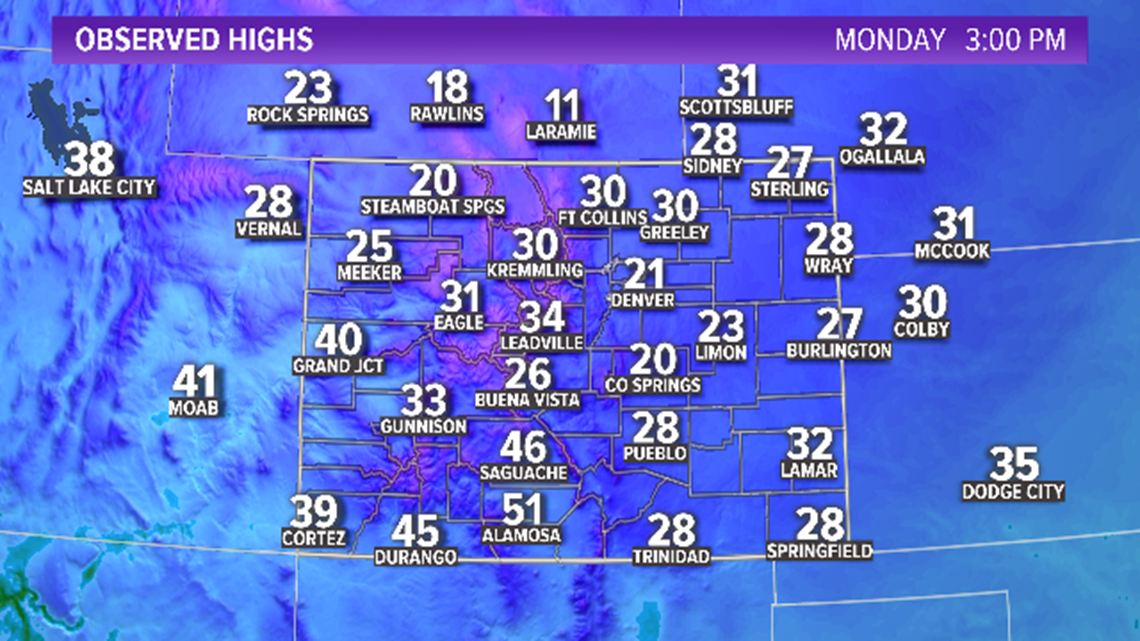 Additional snow will fall from Tuesday morning through the morning commute Wednesday.
Right now, the forecast is calling for snowfall to start around 10 a.m. Tuesday morning and last through about noon on Wednesday.
Tuesday's storm looks colder and stronger with more accumulation predicted than the Sunday night storm.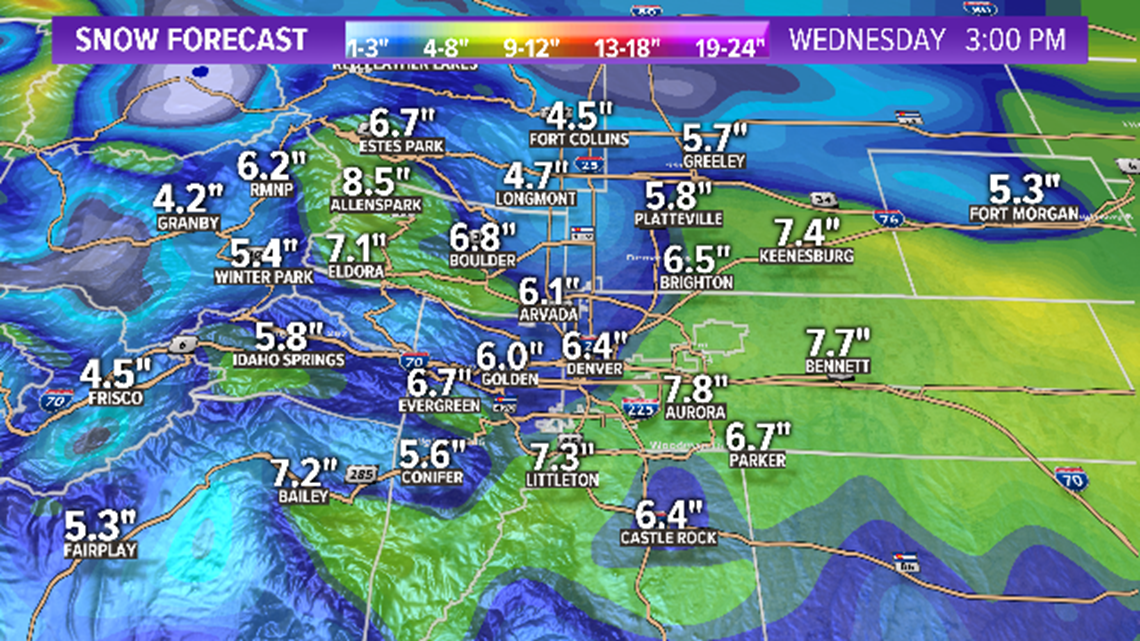 Denver Metro-Boulder: 6-8 inches
Northern Colorado: 3-6 inches
Parker-Castle Rock: 5-10 inches
Front Range Foothills: 6-11 inches
PHOTOS | A look at the Sunday winter storm
>> Here's what Colorado looked like from space during the snowstorm
Keep up with current road conditions: