COLORADO, USA — An impressive winter has helped Colorado bounce back from having the worst drought in the country — to drought-free.
As of Thursday morning, 99.99% of Colorado is drought-free according the US Drought Monitor.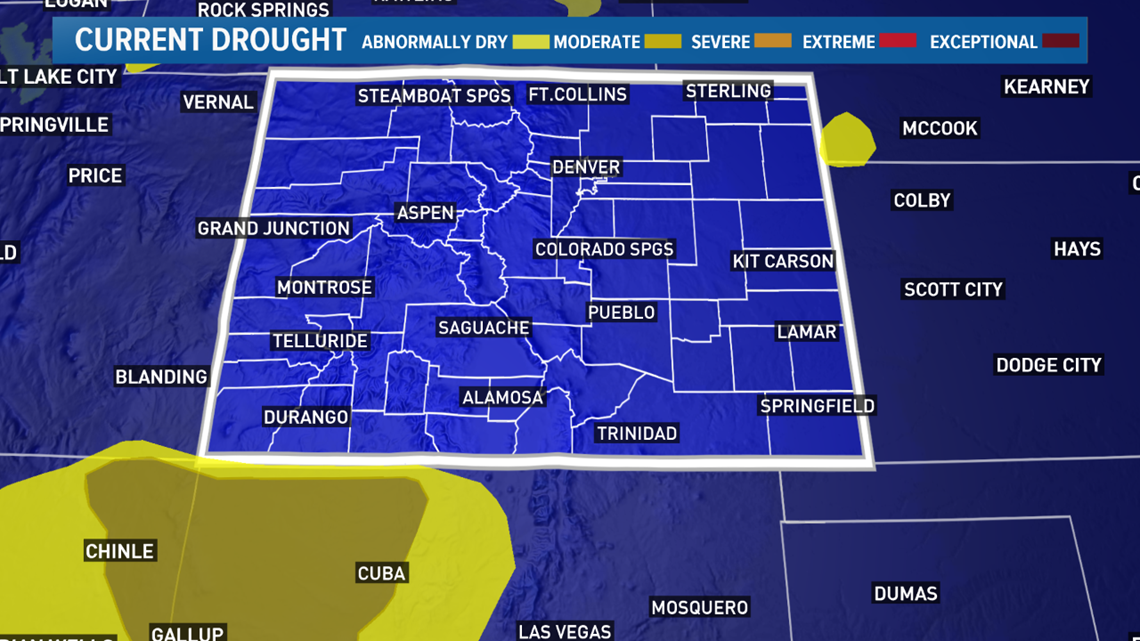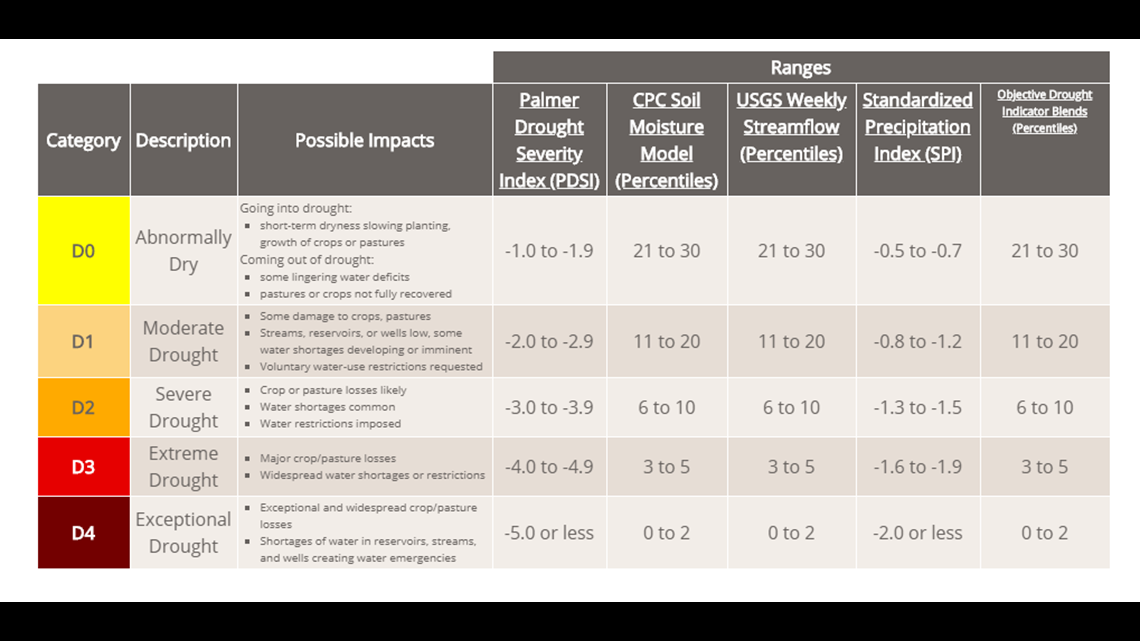 "Recent precipitation, low evaporative demand in recent weeks, improving long-term moisture conditions and hydrologic rebound from snowmelt prompted reduction of D0 in the remaining areas of the state," the Drought Monitor stated in their May 21 report.
One year ago, half of Colorado was in a "severe drought" with only 20% of the state drought-free.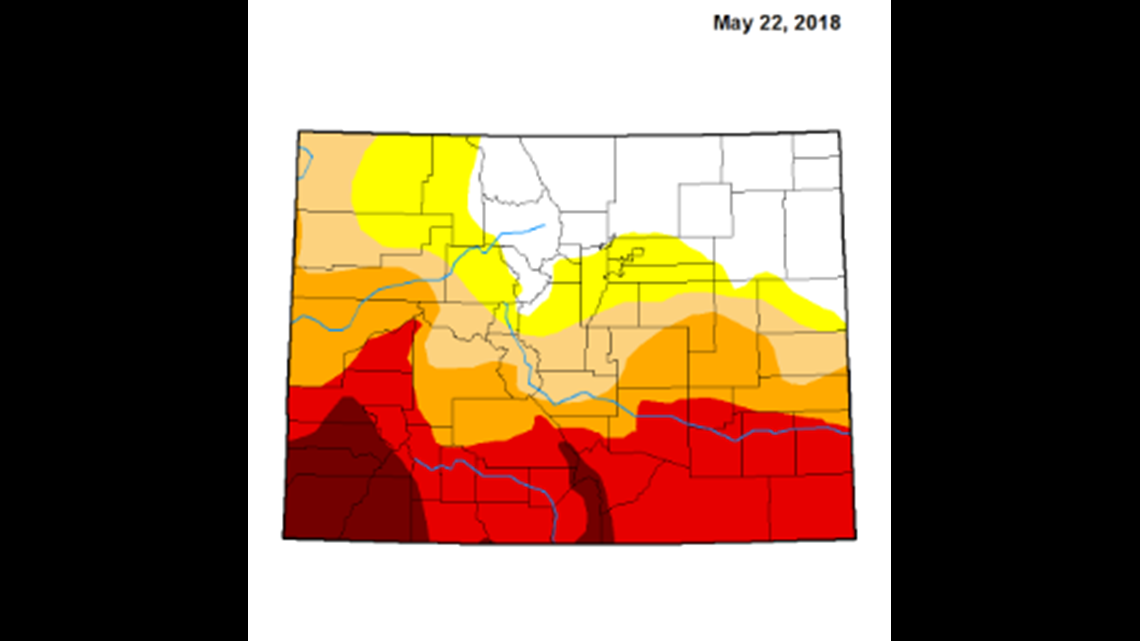 It's not just good news for Colorado: This is the first time since the US Drought Monitor began in 1999 that there is no severe drought anywhere in the United States.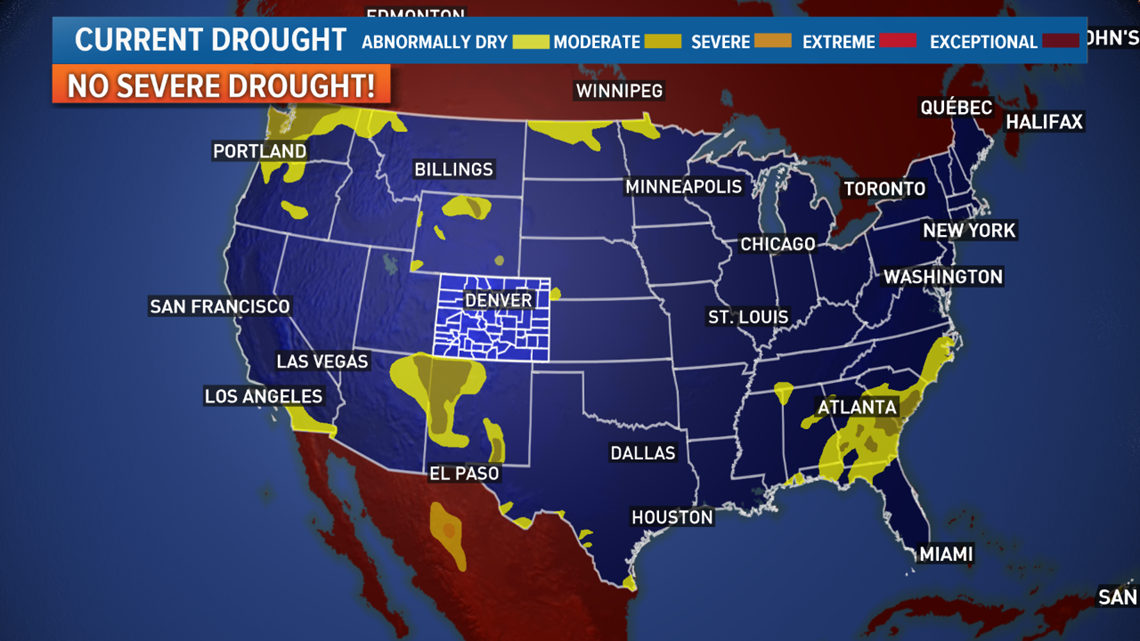 Since Jan. 1, Denver has received 6.34" of precipitation, including an impressive 2.23" in May alone.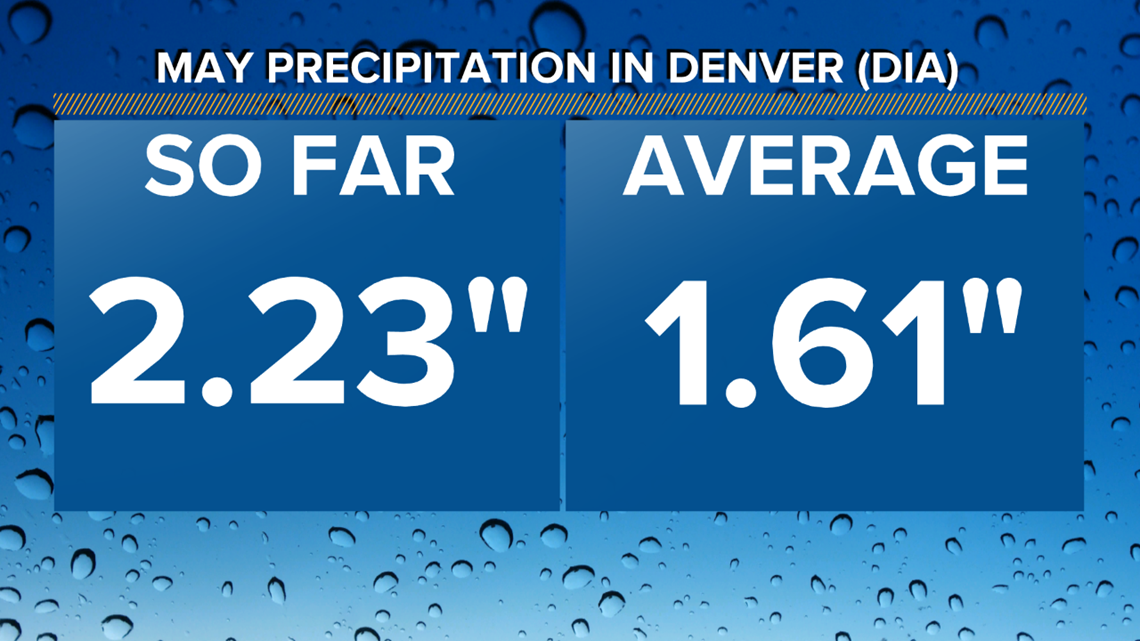 While Denver ended the 2018-2019 winter season about 10" below-average for snowfall, the mountains fared much better.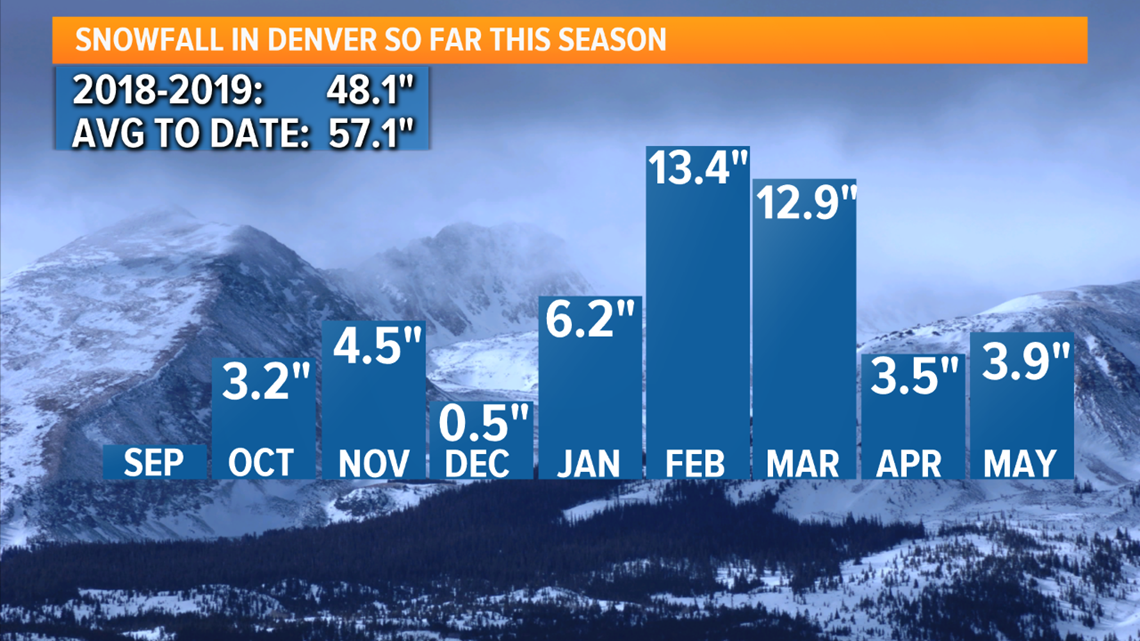 After the most recent late-season snow storm, snowpack conditions are at 276% of normal. That number is the median snowpack on a particular given day.