BOULDER, Colo. — On July 11, 1990, a thunderstorm gave Colorado a new definition of how bad a hailstorm could be.
The storm took a very unusual path, coming from the north and clinging to the west of Interstate-25 all the way to El Paso County. It hit peak intensity over the west Denver metro area.
Golf ball to baseball size hail slammed a large portion of the Denver area. Boulder, Arvada, Wheat Ridge, Golden and Lakewood took the heaviest damage.
At the time, the $625 million in damage far surpassed a June 1984 storm, which was also in the Denver metro area, as Colorado's most damaging hailstorm.
When adjusted to 2020 dollars, the damage from the July 1990 storm stands at $1.23 billion, according to the Rocky Mountain Insurance Information Association. That benchmark that would stand atop the list of Colorado's most damaging hailstorms until May 8, 2017, when a even more destructive storm caused $2.4 billion (adjusted for 2020) in damage.
That storm impacted Coloradans in many different ways, including a 13-year-old teenager who witnessed the storm from his home in Boulder. It may have inspired him to become a meteorologist.
"There was something unique about this storm, that kind of changed me a little bit," said Paul Schlatter who took a few quarter to half-dollar size hailstones to the shoulder while running for cover. "Seeing something that just looks so nasty and so unusual and that did so much damage. From that day on I knew I wanted to warn for those storms, and I knew I wanted to do it in Colorado."
Schlatter, the son of a meteorologist, said he was already leading towards studying weather in college, but the July 1990 hailstorm certainly solidified those plans.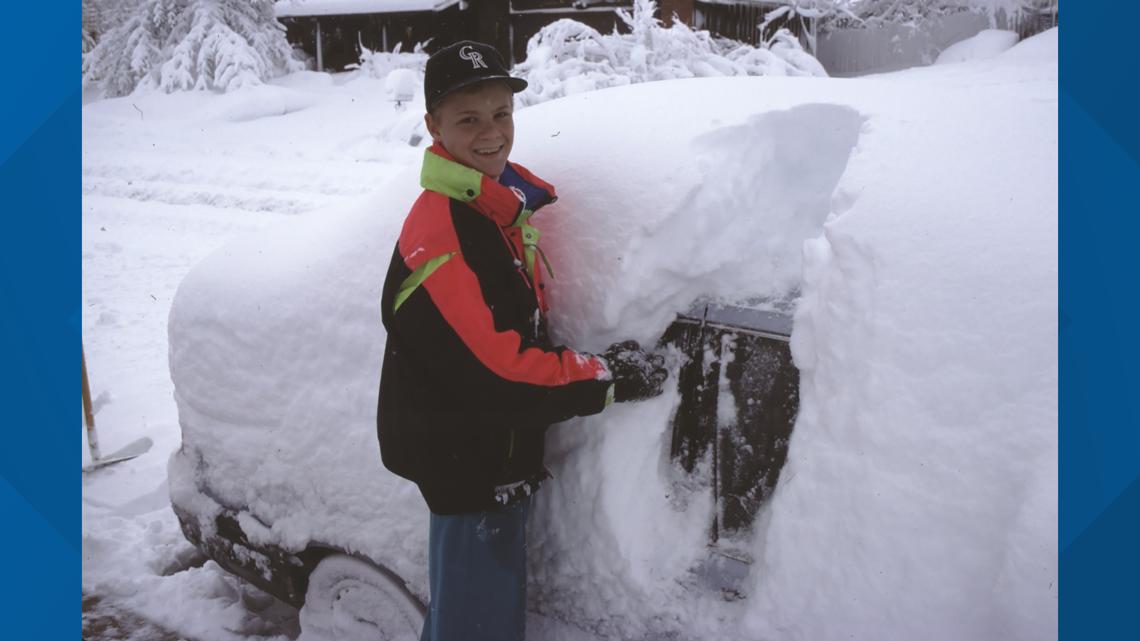 He said experiencing that storm in person was a sight to behold, and he was even more taken when hearing what the storm had done to the rest of the city.
"There was so much hail, it just shredded every tree in its path," Schlatter said. "Cars in the path, forget it. They were totaled completely. Anything in the path did not fare well in that storm."
He said 49 people were injured at the amusement park, including a friend from his baseball team.
"He was stuck on the sky-ride at Elitch Gardens when the power went out," said Schlatter. "Fortunately, the top of the awning protected his head and torso, but his legs got pummeled by golf ball size hail falling at 80 to 90 miles per hour."
His friend showed up for their baseball game the next day, but Schlatter said he wasn't running quite at full speed.
After that storm, Schlatter devoted his time to learning all there was to know about hailstorms. He earned his master's in Meteorology at Oklahoma University and became an expert in radar analysis.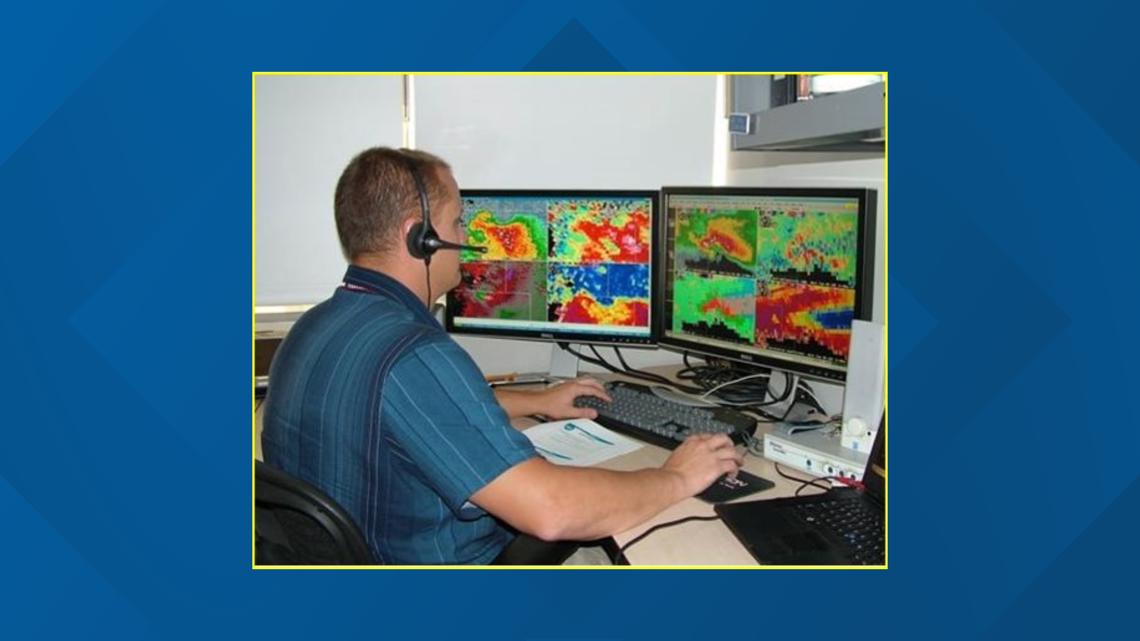 Eventually he returned home to work at the National Weather Service in Boulder where he is now one of the meteorologists responsible for issuing warnings on storms like beast in 1990.
There he covers four million people, in 22 northeastern Colorado counties.
"That's my passion. It's getting the word out that a severe storm like this is coming," he said." I don't think it gets any better than that for me. And how much I enjoy doing that for the citizens of Colorado."
July has been historically a bad hail month for Colorado, but then again, what month hasn't?
The now most destructive storm happened in May. Four of the top 10 worst hailstorms in the state happened in June. The record largest hailstone ever recorded in our state fell in August last year. We typically say that a hailstorm like the one in July 1990, can happen any day between May 1, and the end of September, but there was even a rouge hailstorm on October 1, 1994 that still stands as the Colorado's 10th most destructive hailstorm.