DALLAS — Meteorological summer began on June 1, and it's been a hot one, so far.
Looking ahead to the rest of summer, several indicators are hinting at a hotter than normal summer.
For more on that, check out this story. We can, though, expect periods of relief, like the beginning of this week!
Monday (4th of July)
Hot, humid, and no rain in the forecast.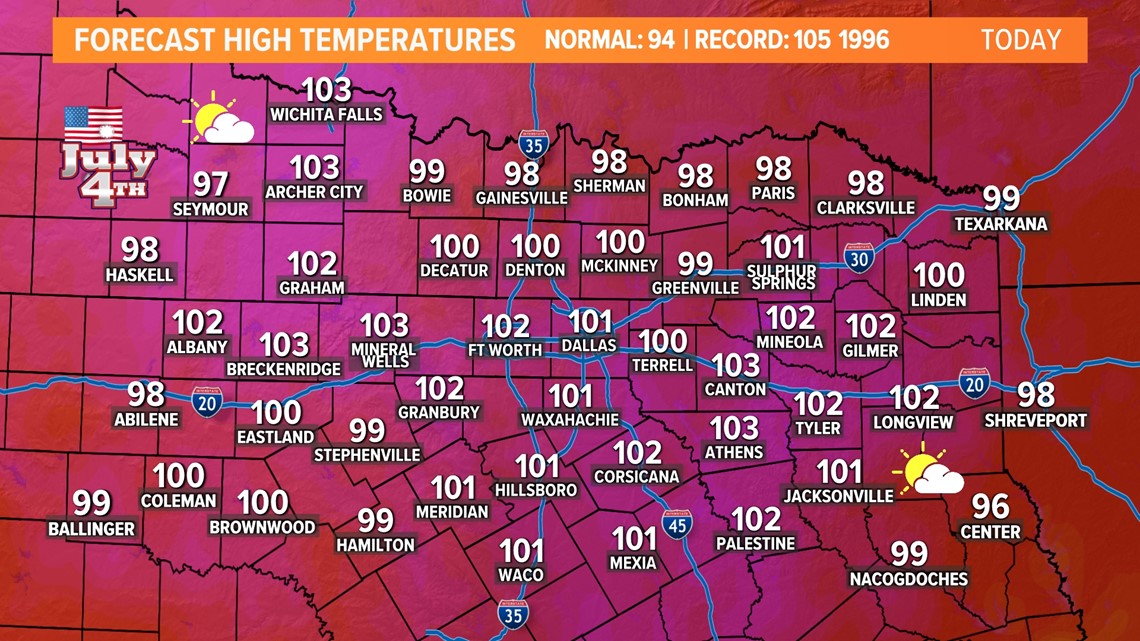 Rain chances have evaporated and the heat is going up a little more. Highs will be at or around 100° with a heat index a few degrees above the actual temperature.
With no rain chances, any fireworks festivities Monday night will be just fine. Plenty warm, but just fine.