PARK COUNTY, Colo. — A window of favorable weather opened up Tuesday morning in Park County, allowing U.S. Forest Service firefighters to conduct a prescribed burn just south of Lake George.
They had to carefully plan the fire around an incoming weekend storm system that's expected to increase the winds in that area starting Friday.
The fall months of October and November typically have ideal weather conditions for prescribed fires in the Colorado high country. Temperatures are usually cooler, the humidity levels are higher, and winds are not quite as strong as they are in the spring.
"We are using fire as a tool, so it's got to be able to burn within your prescription parameters, but not exceed them where you start running into problems," said Vaughn Jones, Chief of Wildfire Management with the Colorado Division of Fire Prevention and Control.
He said Colorado's fall climate is changing. Drier, windier, and warmer conditions are shrinking the opportunities for prescribed burns.
The data shows that fall is warming faster than any other season in Colorado.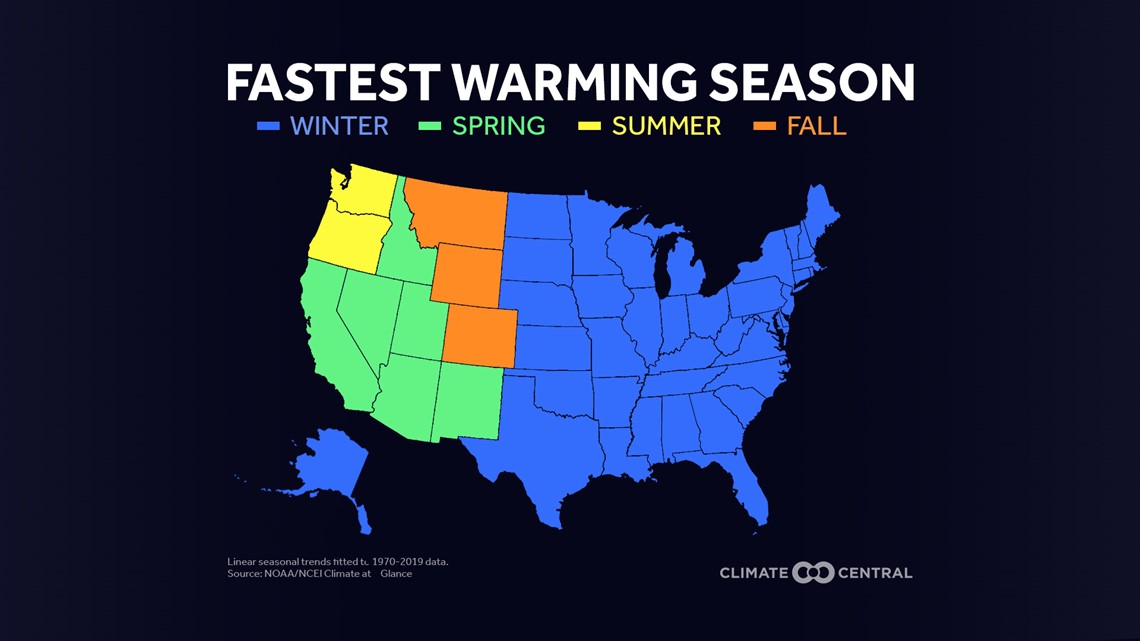 Snow can also play a big role in the fall prescribed burn season. Ideally, snow cover would come shortly after a large fire like the one this week in Park County, and completely extinguish the hot spots.
But a lack of snow in the fall over the past several years, means hot spots linger longer, risking reignition in strong winds. Firefighters with the Pike-San Isabel National Forest said the Park County prescribed burn was completed on Wednesday, but they will have to stay on and monitor the hot spots until the first significant snowfall of the season.
Jones said prescribed fires are a critical part of wildfire mitigation. They can prevent wildfires, by reducing the amount of fuel in the area.
"And then the residual vegetation is typically going to be much healthier," he said. "So that later if a wildfire comes through there, it's not going to burn as hot, not as intense, not as damaging."
That point was publicly highlighted by recent success story. After the East Troublesome fire in 2020, the fire manager of Rocky Mountain National Park, Mike Lewelling said a fuel break created by a prescribed burn on Deer Mountain saved the town of Estes Park from burning.
"In order to get ahead of the wildfire problem in the western United States we have to look at all the tools in the toolbox," said Jones.
Watch more from 9NEWS on the free 9NEWS+ app for Roku and Fire TV.
9NEWS+ has multiple live daily shows including 9NEWS Mornings, Next with Kyle Clark and 9NEWS+ Daily, an original streaming program. 9NEWS+ is where you can watch live breaking news, weather updates, and press conferences. You can also replay recent newscasts and find videos on demand of our top stories, local politics, investigations and Colorado specific features.
MORE WAYS TO GET 9NEWS