COLORADO, USA — Forecast by: Ed Greene
TODAY AT A GLANCE: After a hot Thursday, a cold drops through the eastern plains Friday and the result will be a high about 10° cooler in Denver.
However, summertime heat returns for the weekend with highs around 90 and we'll stay in the warm mid 80s for Monday. Then, a strengthening trough along with a strong cold front pushes through the state dropping our temperatures into the 60s in Denver for our first real taste of fall.
We will, however, recover to the 80s again by Thursday. The west is drying out quickly and as a result a Red Flag Warning has been posted for the northwest corner of the state from 12 p.m. to 7 p.m. today. And the Air Quality Alert returns for the Front Range Urban Corridor, due to ozone, until 12 p.m. today.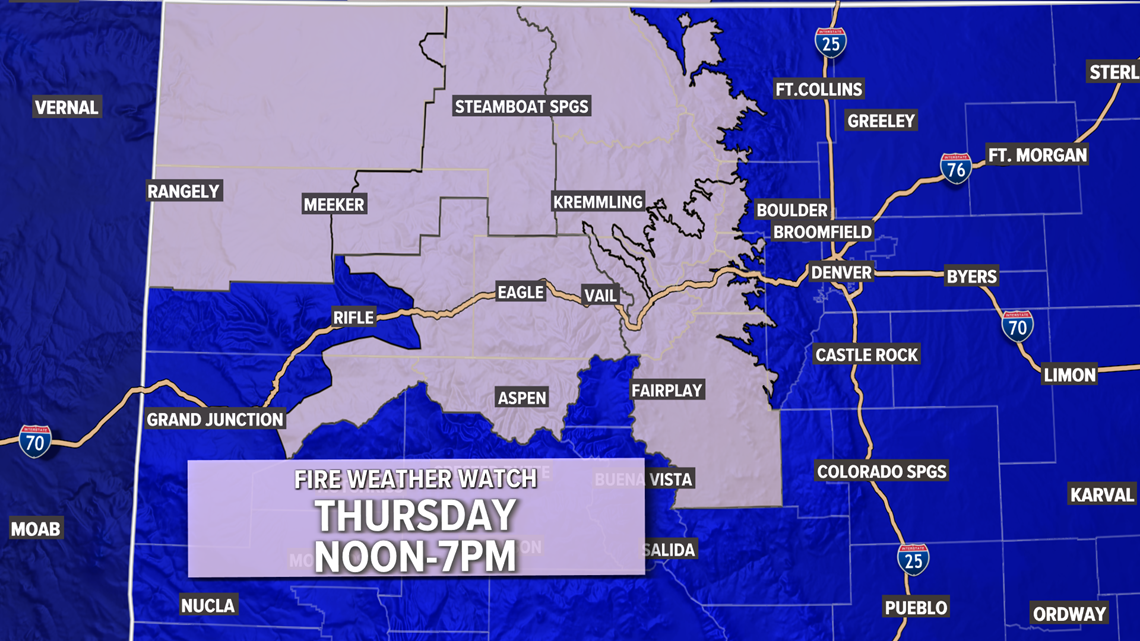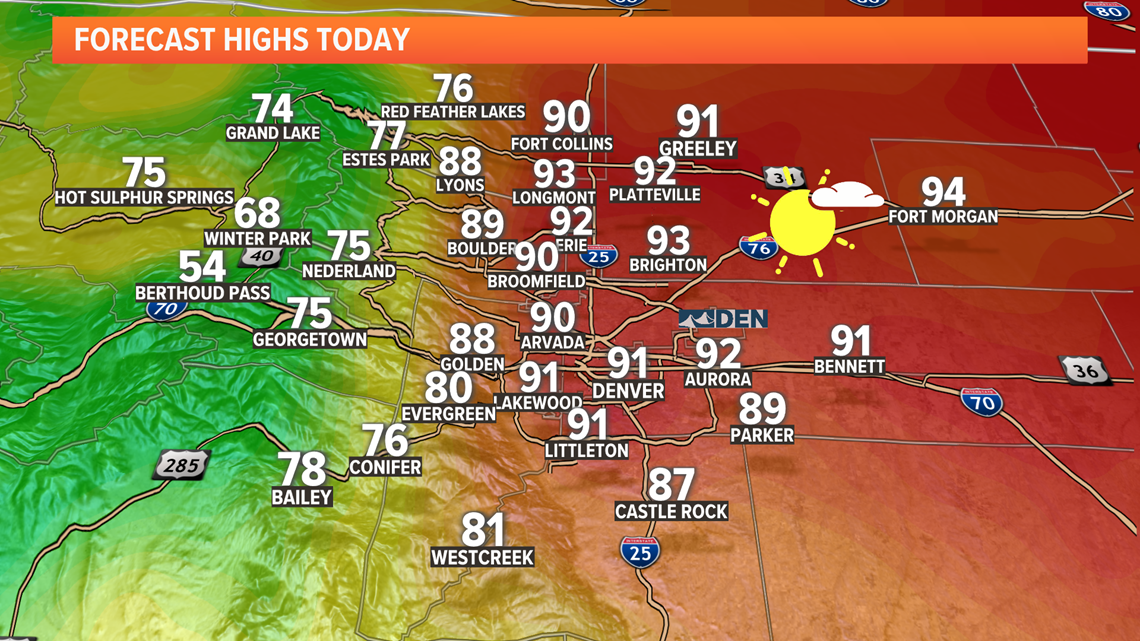 THURSDAY: Mostly sunny and warm, high 91; clear skies tonight, low 55.
FRIDAY: Mostly sunny and cooler, high 81; clear skies overnight, low 53.
SATURDAY: Mostly sunny and warmer again, high around 90; mostly clear overnight, low 58.
SUNDAY: Staying sunny and warm, high 88; mostly clear skies overnight, low 59.
MONDAY: Mostly sunny, maybe s late storm, high 84; partly cloudy overnight, an isolated storm possible, low 47.
TUESDAY: Partly cloudy and much cooler with a chance for a late storm, high only 68; becoming clear overnight, low 43.
WEDNESDAY: Mostly sunny and mild, high 75: clear skies overnight, low 47.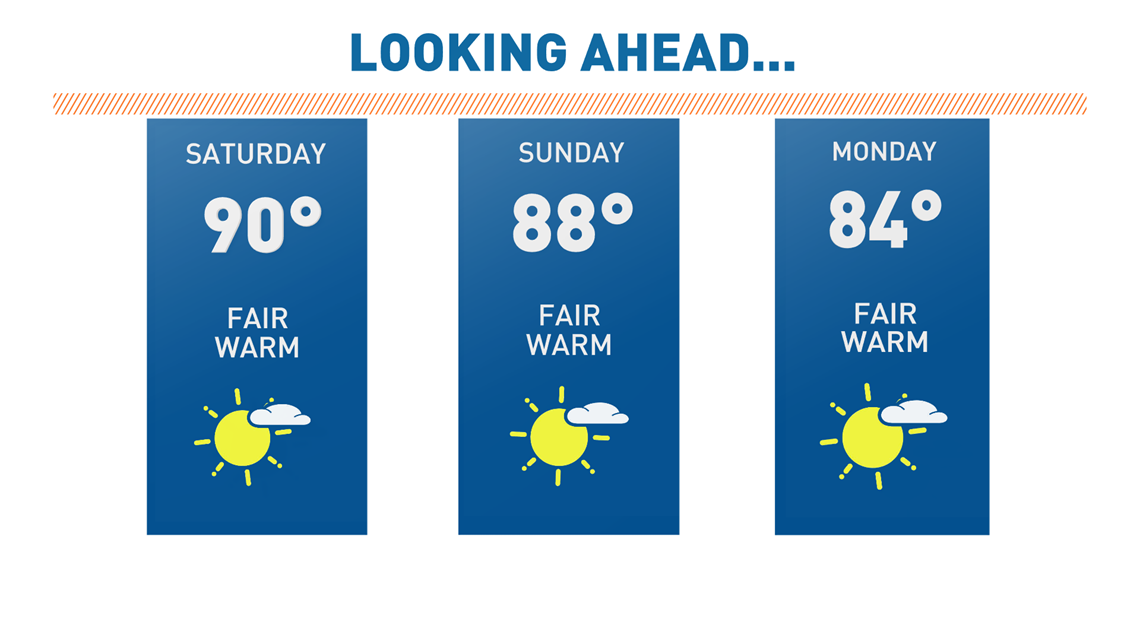 WEATHER LINE 9: Updated weather forecast information at 303-871-1492.
If you have a weather report, photo or video to share, you can contact the 9NEWS Weather Team in these ways:
The 9NEWS Weather team of Kathy Sabine, Danielle Grant, Cory Reppenhagen, Laurann Robinson, Ed Greene and Chris Bianchi update the Denver weather forecast multiple times each day. Bookmark this link to always have the latest forecast from 9NEWS. The team values your local weather reports and often features your photos and videos during weather segments in all newscasts.