DENVER — FORECAST BY: Ed Greene
FORECAST AT A GLANCE: Our next system brushes by the state today kicking off a few morning showers, but by afternoon drier air will move back into the state.
A cold front will also drop through Colorado ushering much cooler air behind it with Denver's high only reaching near 70 degrees today. Snow levels in the high country will drop to around 8500 feet with some areas possibly receiving several inches.
Temperatures will remain cooler than normal until the weekend when we warm back into the 70s in Denver with plenty of sunshine.
Cooler temperatures remain in the forecast
TODAY: Partly sunny with a few morning showers, then drying out, high near 70; partly cloudy and breezy tonight, low 44.
WEDNESDAY: Mostly sunny and cool, high 68; clear skies overnight, low 43.
THURSDAY: Mostly sunny and staying cool, high 66; clear skies overnight, low 41.
FRIDAY: Partly sunny and cooler, high around 60; mostly clear and chilly overnight, low 37.
SATURDAY: Mostly sunny and warmer, high 72; mostly clear overnight, low 42.
SUNDAY: Mostly sunny and mild, high 77; mostly clear overnight, low 47.
MONDAY: Mostly sunny and continued mild, high 76; mostly clear overnight, low 47.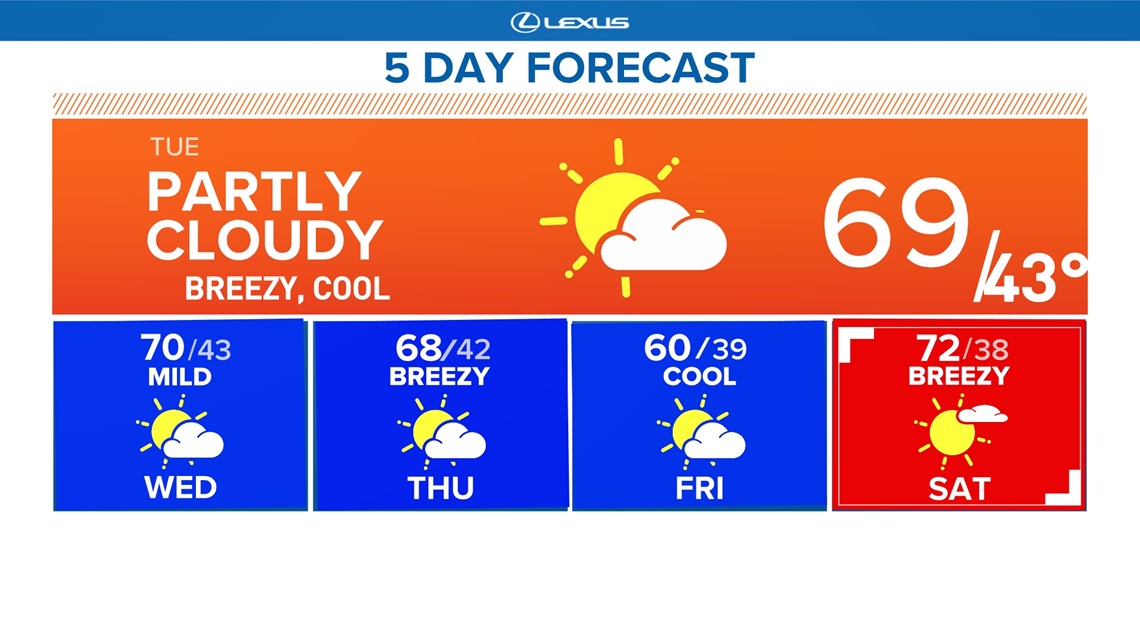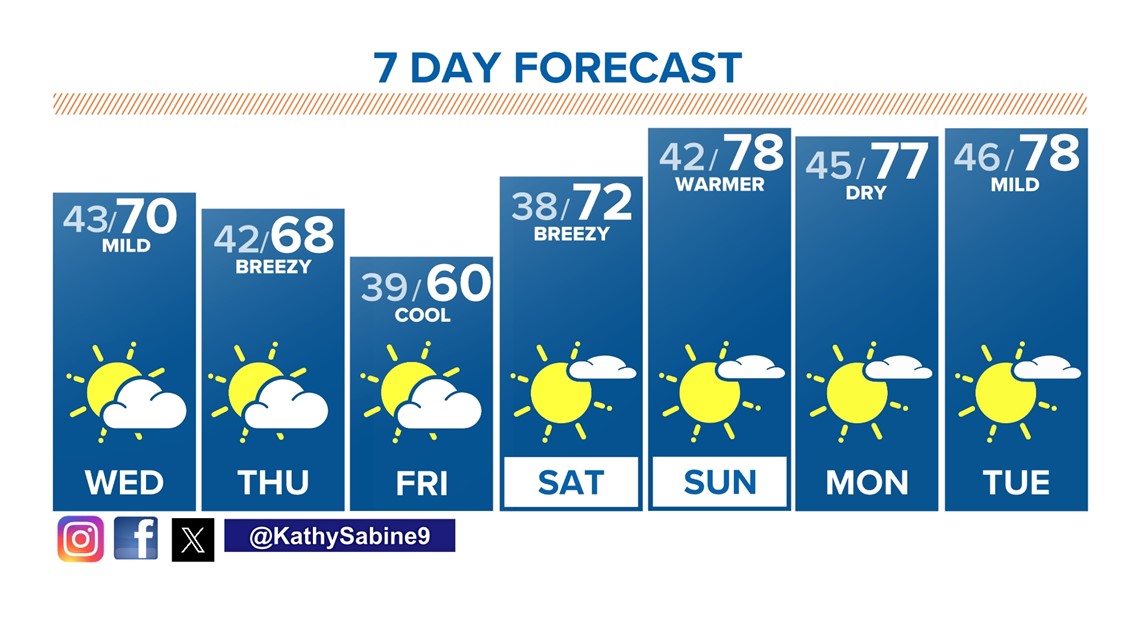 WEATHER LINE 9: Updated weather forecast information at 303-871-1492.
If you have a weather report, photo or video to share, you can contact the 9NEWS Weather Team in these ways:
The 9NEWS Weather team of Kathy Sabine, Danielle Grant, Cory Reppenhagen, Laurann Robinson, Keely Chalmers, Ed Greene and Chris Bianchi update the Denver weather forecast multiple times each day. Bookmark this link to always have the latest forecast from 9NEWS. The team values your local weather reports and often features your photos and videos during weather segments in all newscasts.