DENVER — Friday would have been the Rockies' home opener against the Padres, but instead of playing at home, they were just staying home. The COVID-19 pandemic has postponed the Major League Baseball season.
It would have been a cold one if it were played. At least in air temperature. Some afternoon sunshine made it feel halfway decent.
First pitch was scheduled for 2pm. It was 40 degrees at Denver International Airport at that time. Using that temp would have made Friday the third coldest home opener ever in Denver.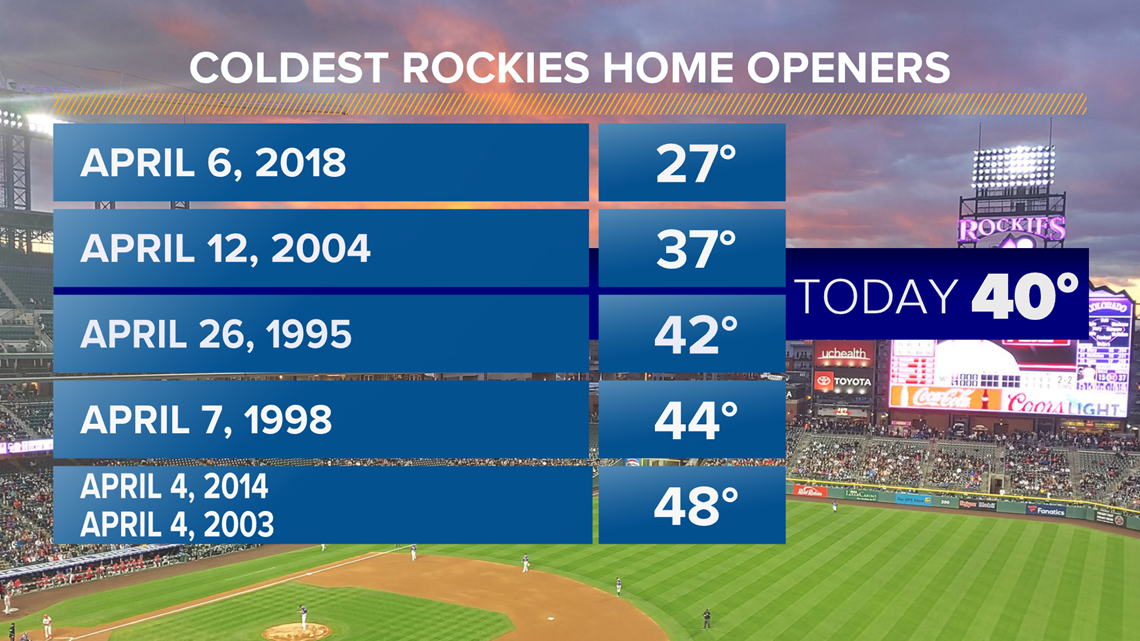 Luck has been on the Rockies side, weather-wise, for their home openers. That day in 2018 was the only time they've ever had to start a home opener in freezing temperatures.
Some of their season kickoffs have been quite pleasant. Including last year's game against the Dodgers when the first pitch temp was 69 degrees.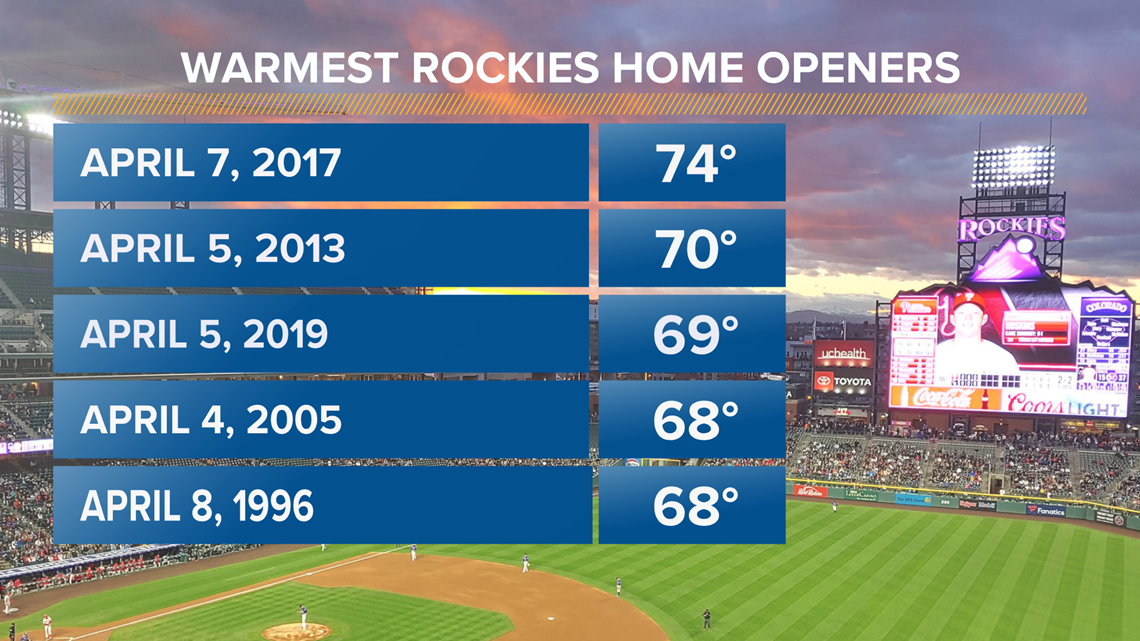 There have been even colder games at Coors Field that were not home openers. The coldest first pitch was in April of 2013. It was 23 degrees for the first game of a double-header. The second game stands as the fifth coldest game in history.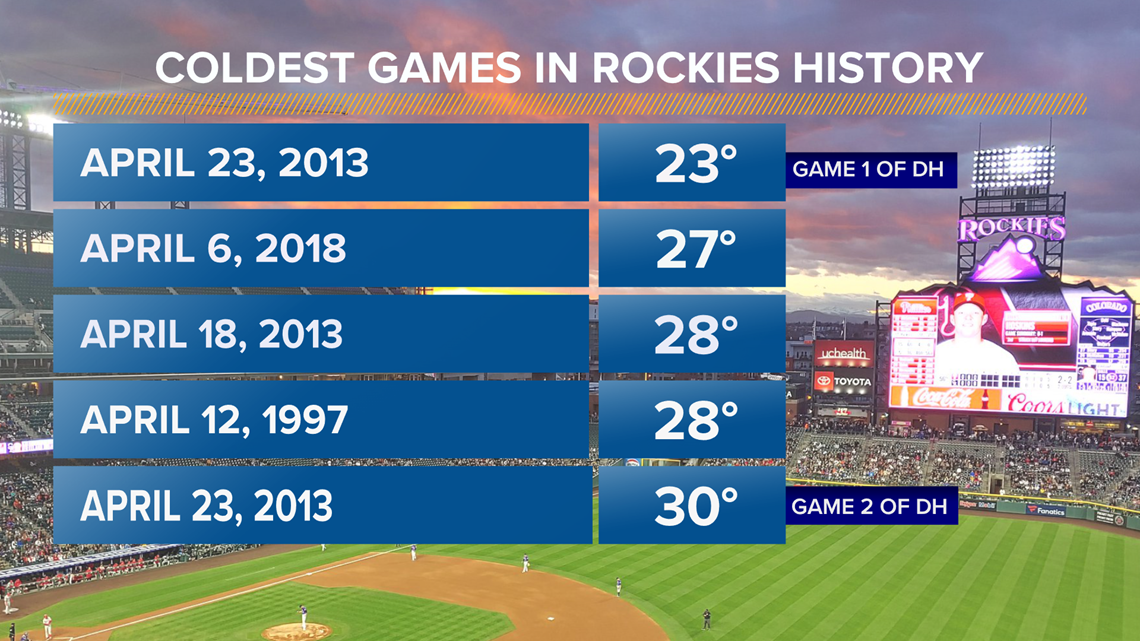 The range of temperatures that the Rockies have played in at home have a wide range. They've even played at least one game in 100 degree heat. 9NEWS archives show that a game against the Washington Nationals on June 25, 2012 was the hottest Rockies game ever. It's unclear if that record has been tied or broken since then.
In baseball, the official game temperature is measured at first pitch, but that doesn't always tell the true misery of the weather.
For the Rockies' first game ever played at Coors Field in 1995, it was 42 degrees when Bill Swift threw the first pitch. That home opener was even pushed back to late April due to the MLB Strike, but by the time that game reached extra innings, it was freezing, damp, and miserable.
Dante Bichette's dramatic walk-off homer mercifully ended that opener in the 14th inning.