BOULDER, Colo. — National Weather Service (NWS) meteorologists use radar and satellite images to measure the power of thunderstorms, but those tools are not able to show them the exact impacts happening below the clouds.
So, any reports of hail, funnel clouds, tornadoes, wind damage or flood waters help them verify the data being shown by weather radars.
Last week, storm spotters were the first to report several landspout tornadoes in Weld and Adams counties. Since those kinds of tornadoes don't form in the thunderstorm, they are virtually invisible to weather radars.
And landspout tornadoes are common in Colorado, so those eye-witness reports are crucial.
To make sure that weather reports from the public are accurate and reliable, the NWS offers storm spotter training every spring.
There is still one virtual class and two in-person classes left in the spring training session. One class is in Lakewood and the other in Johnstown.
So far this year, there have been nearly 30 training sessions and more than 600 new storm spotters added to the 22-county northeast Colorado network, which includes the Front Range.
And for the first time this year, there were two virtual training sessions in Spanish.
That adds to an already strong and active storm spotter network. Last year, there were more than 18,000 storm reports in Colorado – far more than any other state.
Colorado's numbers could be high because of its unique and active year-round weather patterns, but there also seems to be unusually high interest from the public to be involved in reporting.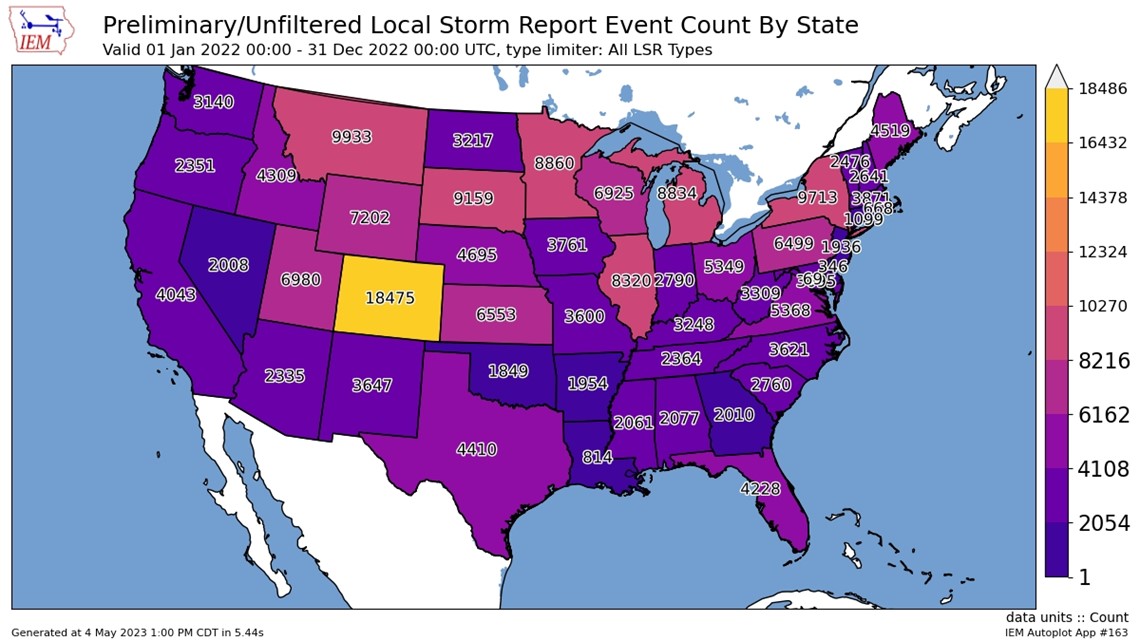 9NEWS+
9NEWS+ has multiple live daily shows including 9NEWS Mornings, Next with Kyle Clark and 9NEWS+ Daily, an original streaming program. 9NEWS+ is where you can watch live breaking news, weather updates, and press conferences. You can also replay recent newscasts and find videos on demand of our top stories, local politics, investigations and Colorado specific features.