DENVER — Denver has had snow accumulation in April for 19 years in a row, but we're still waiting for that first snow this April.
The storm system coming on Tuesday will likely only have scattered snow showers on the Front Range, which means there is a chance that Denver will get missed, or that the ground will be too warm for snow to accumulate.
There have been many instances when Denver's final snow of the season has come before April 12 anyway, so that brings this season's final snowfall into the conversation.
For now, Denver's last snow accumulation came back on March 17. If that stands, it would be Denver's earliest final snow in 135 years. The record earliest was March 4, 1887, and that came in a time when record-keeping and snow measurement practices were highly questionable.
Since the first snow of this season was the latest in history, that would also make this the shortest snow season in Denver history, with just 97 days between the first and last snow.
Amazingly, we've had 47.1 inches of snow over that short span, and Denver is only 9.8 inches away from the average, which usually lasts eight months.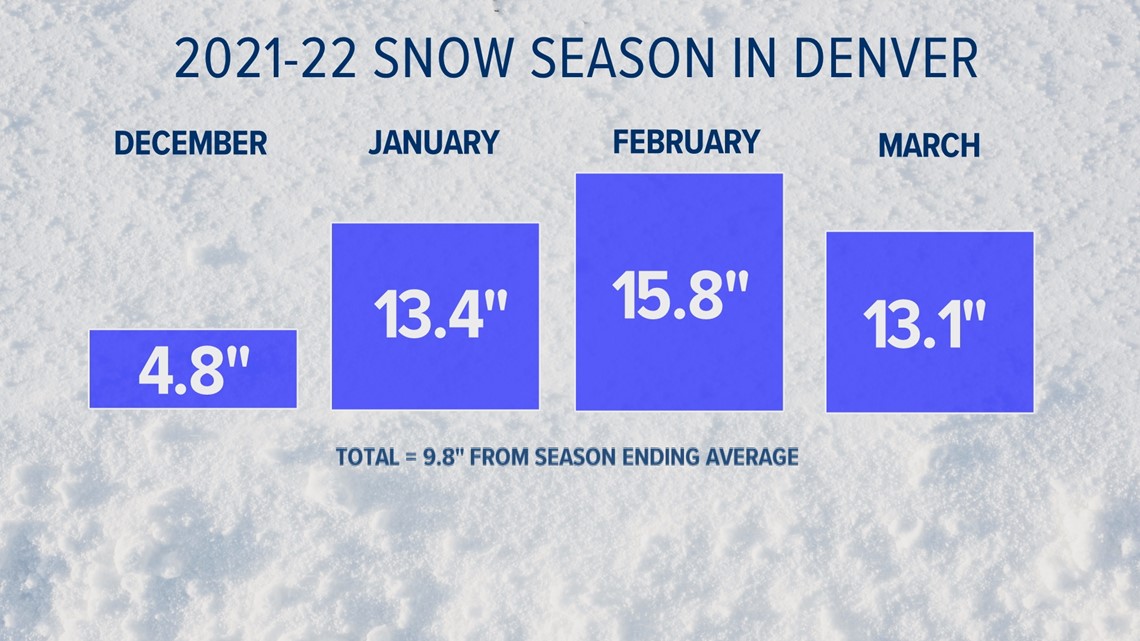 So, what are the chances that Denver's snow season is actually over?
Well, there's only a 25% chance for snow accumulation on Tuesday. The next system coming around Easter only shows a 10% chance at the moment, and two more systems are being shown in the computer modeling, but they are too far out to have high snow chances.
And then after that, snow accumulation is rare in the month of May. There's only been snow accumulation in Denver once in the last six years.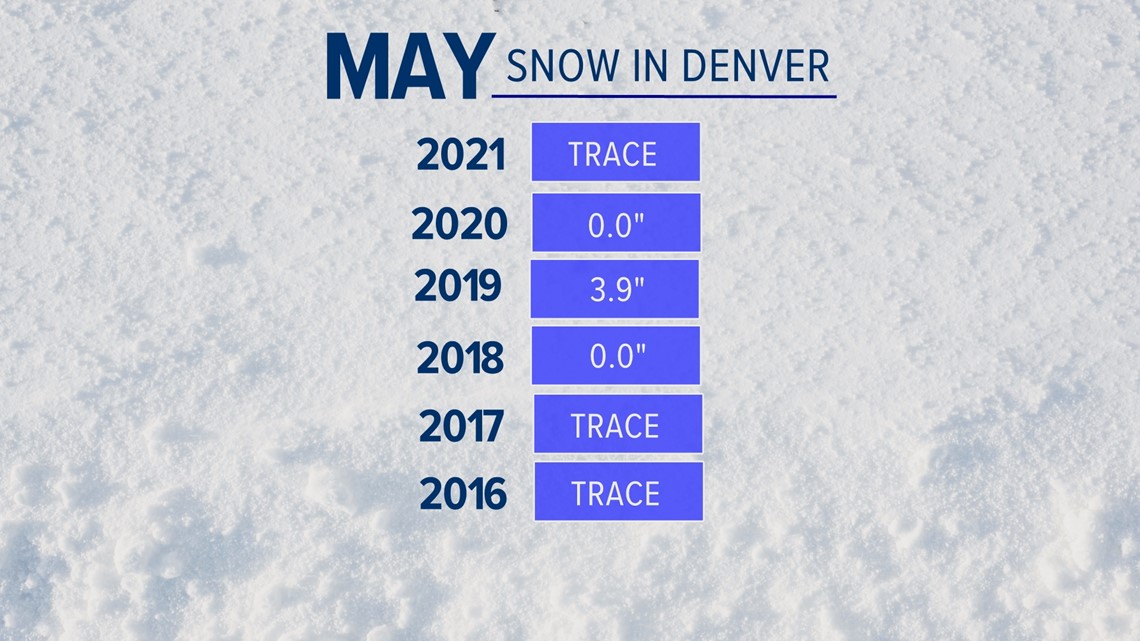 But there are other factors favoring more snow to come in Denver.
For one, the jet stream pattern is very active, with lots of waves being shown in the system over the next three weeks. It wouldn't take too much for one of those waves to bend down a little further and hit the Front Range just right.
We only need a tenth of an inch to qualify as snow accumulation.
History also favors more snow. Denver has been completely shut out from snow accumulation in both April and May only three times over the last 100 years.
And it should be noted that while snow accumulation is not common in May, Denver's average last freezing temperature comes on May 4, so planting flowers before Mother's Day is very risky.