COLORADO, USA — *Deep breath*
I know it's the end of May and our minds have shifted to summer mode (I've already been at the pool, too), but snow is back.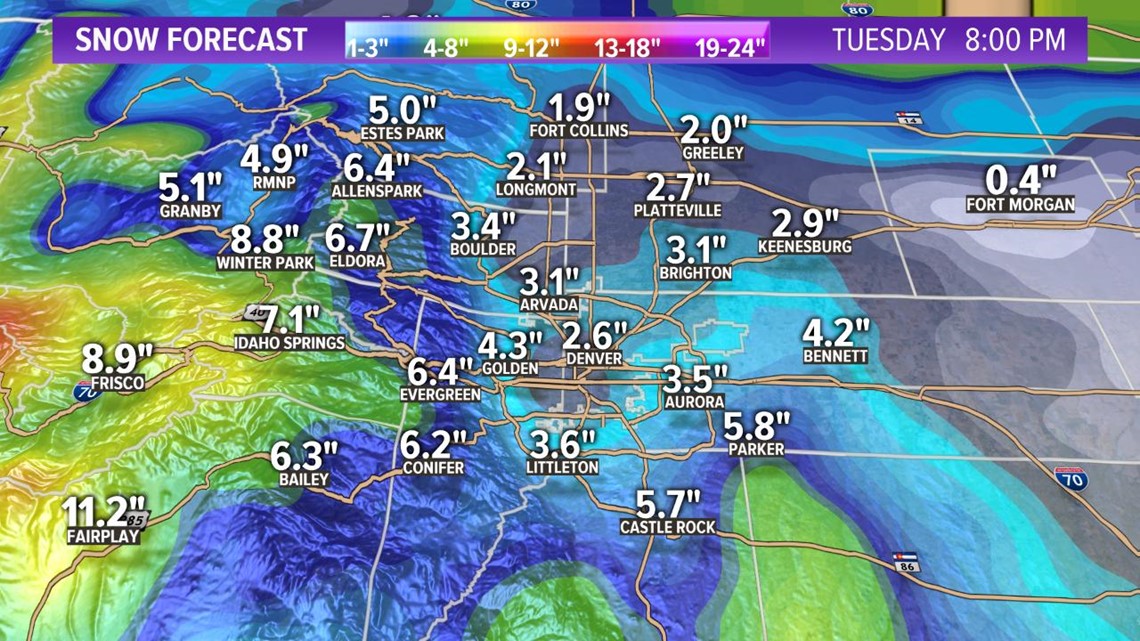 The good news: It'll melt quickly and 70s will be back before you know it!
The bad news: It's still snow at the end of May.
Snow in May in Denver isn't out of the norm. We typically get at least one round before we officially put the winter clothes away. Based on the 30-year average, Denver gets 1.7" of snow in May.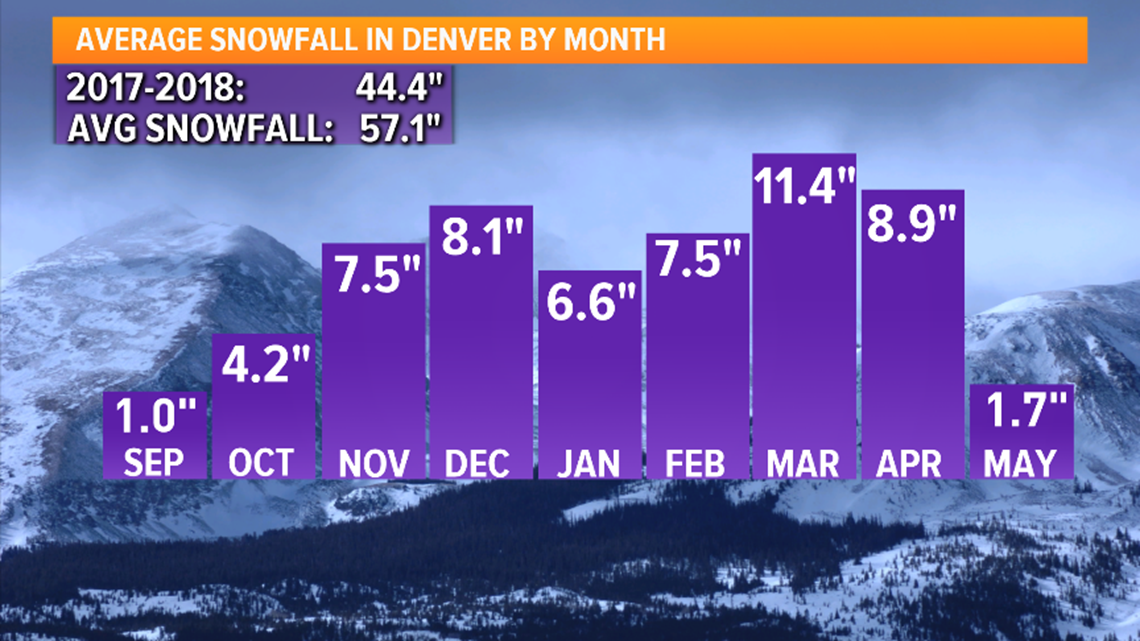 But Monday is the latest date we have seen measurable snow out of the last 10 years.
Dates of last measurable snow over last 10 years:
April 24, 2018
April 29, 2017
April 30, 2016
May 10, 2015
May 12, 2014
May 2, 2013
April 3, 2012
May 11, 2011
May 12, 2010
April 27, 2009
But it could always be worse!
The latest date we've ever seen measurable snow was June 2, 1951. As far as a trace of snow, that's even later: June 12, 1947.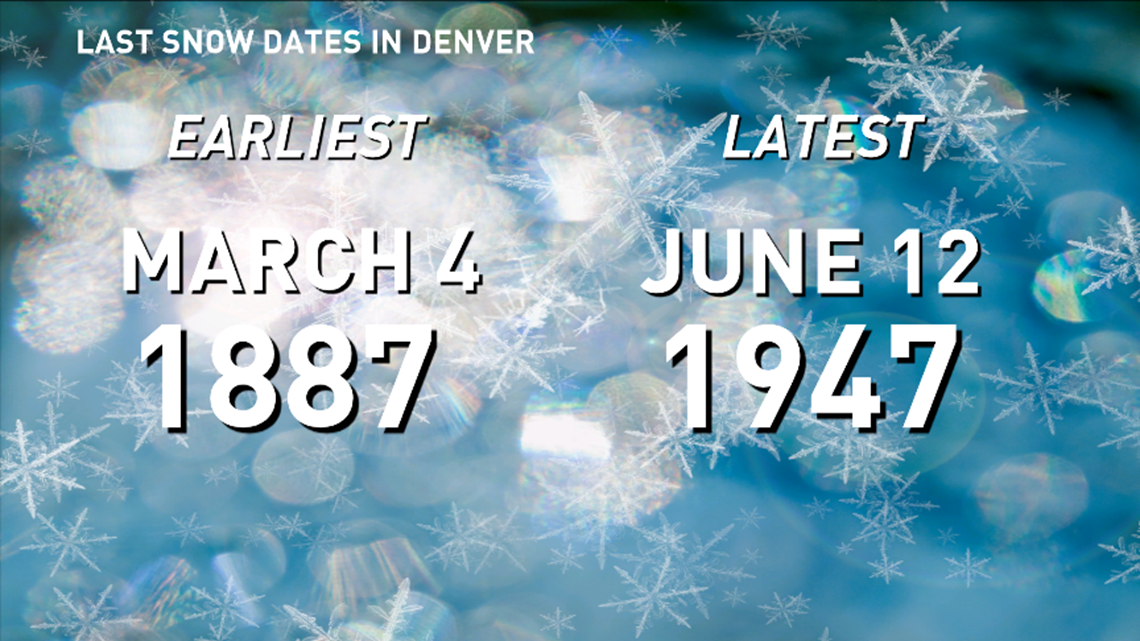 I'm sure that doesn't make it feel much better, so maybe the extended forecast will help. Look at that! Back in the 70s just in time for Memorial Day Weekend!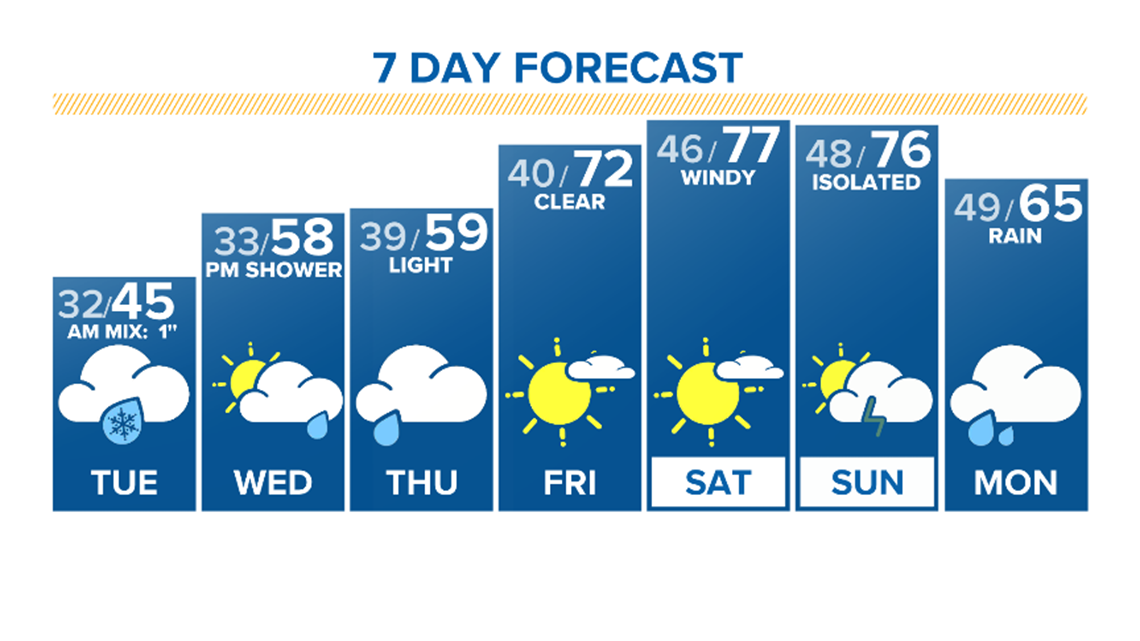 But if you're excited for snow, head to the mountains! Some spots up above 9,000 feet could pick up 20" with this late-season storm.