LOUISVILLE, Colorado — Who could ever forget Jim Cantore from the Weather Channel's reaction to thundersnow off the New England coast in 2015?
You can watch it below. He gets very excited.
There are several videos of him chasing thundersnow over the years, but none as famous as that moment. Hey, thundersnow is exciting!
He was amazed after catching six snow bolts from that same storm. I wonder what he would think about the blizzard lightning in Colorado on Thursday? The National Lightning Detection Network recorded 354 thundersnow flashes during that event.
"Thundersnow is not really that unusual in Colorado, but I was really surprised at the shear amount of lightning that there was," said Chris Vagasky a meteorologist with Vaisala, the company that owns and operates the network that detected the thundersnow.
He said that most of the bolts were recorded between 12:30 p.m. and 2:30 p.m. That was after the transition from rain to snow, so all of these lightning events likely came from thundersnow.
Vagasky also said that not all the lightning hit the ground. It was a mix of in-cloud and cloud-to-ground events, but the network showed 260 of those flashes hit or flashed nearby a television tower south of Fort Morgan.
The tower at that location is shown to be the KCDO-TV Channel 3 television tower owned by Newsweb Corporation.
Vagasky said 40 more flashes where recorded near the KFCO-FM radio tower, also south of Fort Morgan, and there were 60 more near a wind farm in Peetz.
It's something he calls tower-triggered lightning.
"In the wintertime your cloud bases are a lot closer to the ground," Vagasky said. "So when you put a 2,000-foot tower and a low cloud base close to each other, it makes the lightning formation process a lot more efficient. So you can get those self-initiated lightning events."
Vagasky said some communications towers and wind farms have lightning protection, but these strikes can be quite damaging especially to wind turbines.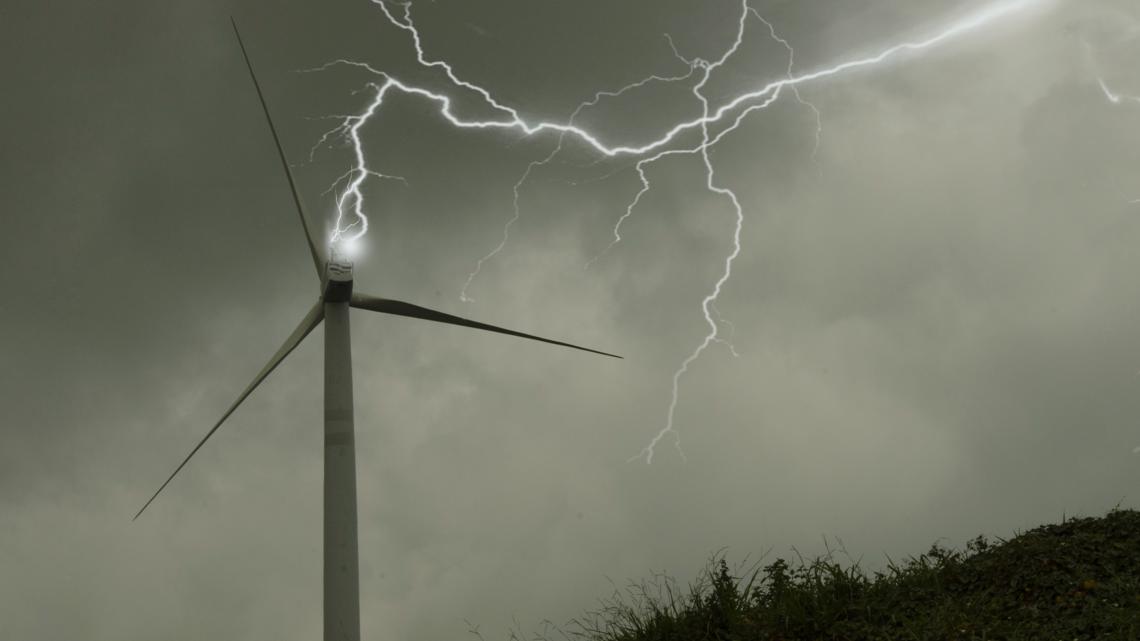 So far, there have been no reports of damage from Thursday's rash of blizzard bolts.
The low pressure system that spawned Thursday's Colorado blizzard appeared to be just like any other springtime winter storm, but Vaisala scientists will be doing some case study research with this event.
"There may be something in there that we haven't seen yet, that caused these storms to be so electrified," Vagasky said. "So we do plan to look into that."