COLORADO, USA — Eight tornadoes were reported as severe weather rattled Colorado at the end of the Memorial Day weekend.
According to the National Weather Service (NWS), there was no reported damage or injuries from the weak tornadoes that touched down across northeast Colorado Monday afternoon and evening.
The storms also brought large hail, flooding rain and strong winds to many northeast towns.
The NWS reported the largest hail at 1.5 inches in Ovid and 2.5 inches southeast of Holyoke.

Funnel clouds were seen forming everywhere from Lochbuie to Brighton to Strasburg.
Cooler temperatures will arrive in Colorado Monday night, bringing lighter rain showers that will last most of Tuesday.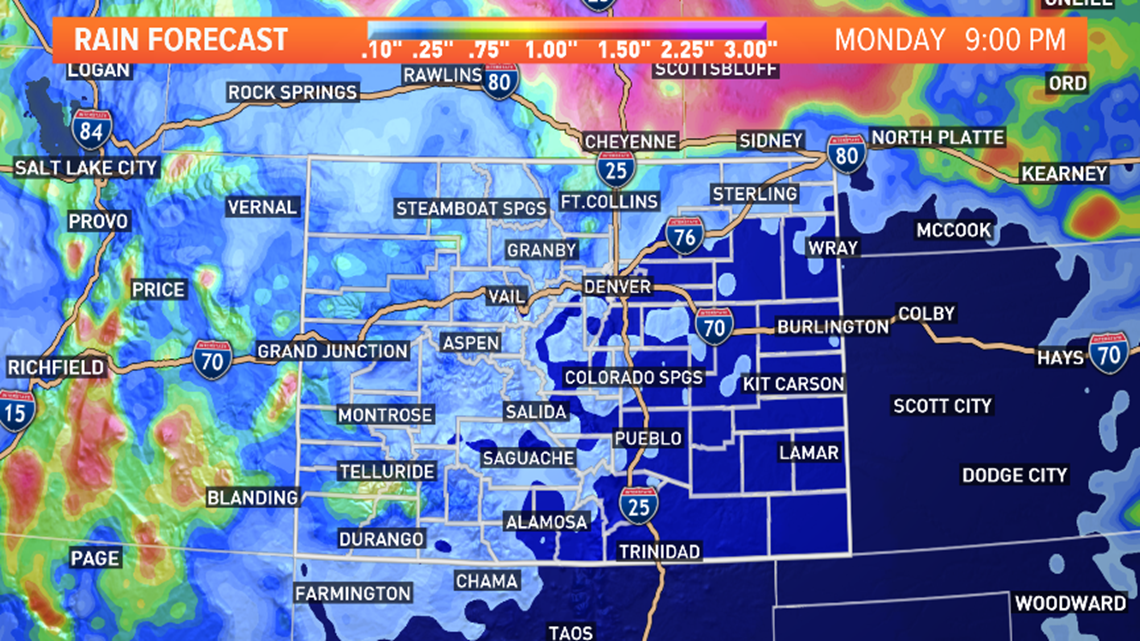 The state's north-central mountains will receive another round of heavy snowfall late Monday night into Tuesday evening, with 9-14 inches of snow possible above 10,000 feet.
Clouds and a few lingering showers will stick around the Centennial State on Wednesday before a gradual warm-up into the weekend with a chance of daily afternoon thunderstorms.