DENVER — Sunday was about hunkering down, and Monday was about digging out.
What is now the fourth snowiest storm in the Mile High City's recorded history and the second biggest during the month of March dumped 27.1 inches of snow on Denver International Airport (DIA).
This caused the airport to close its runways for more than 24 hours, and left hundreds of drivers stranded on what became impassable interstates throughout the state.
Interstates 70 and 25 shut down for hours.
Sky9 flew over the Front Range on Monday morning. The photos below show the aftermath of a storm that none of us will ever forget.
> Video above: Sky9 caught a guy doing doughnuts in a parking lot.
Stuck vehicles
Even after the weather cleared, vehicles were still stuck in snowdrifts off the highways. Colorado State Patrol is working to tow them out.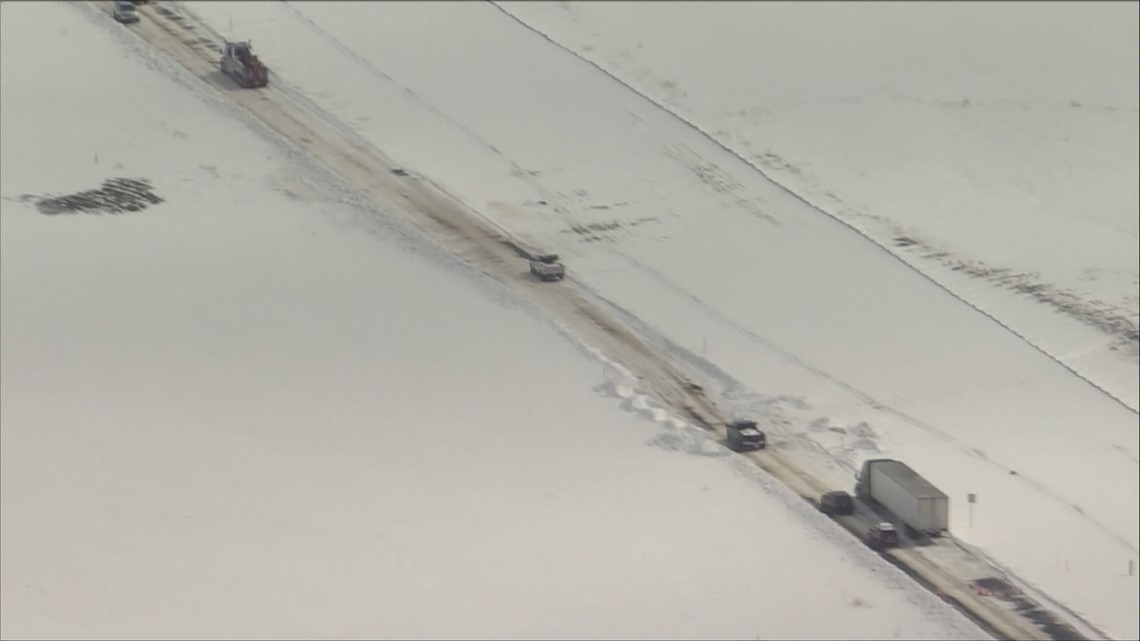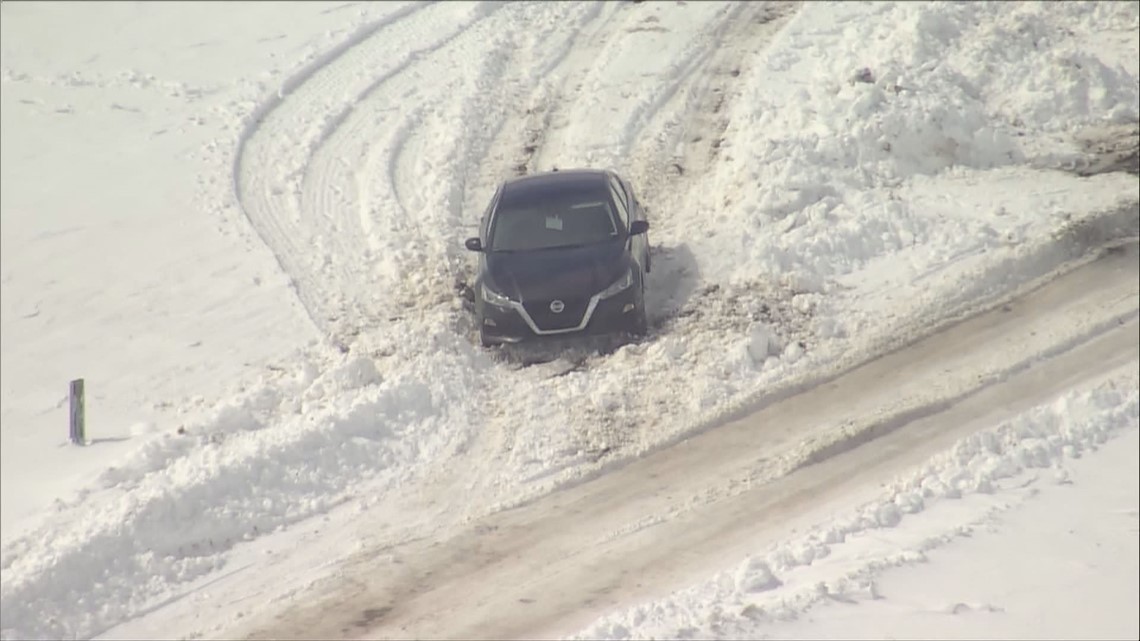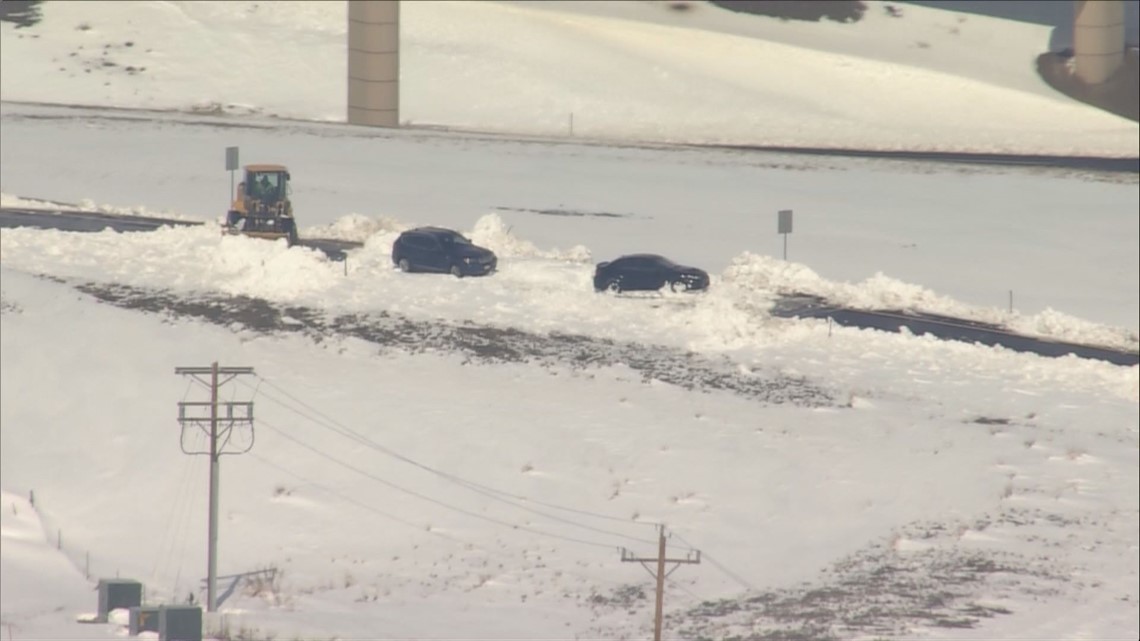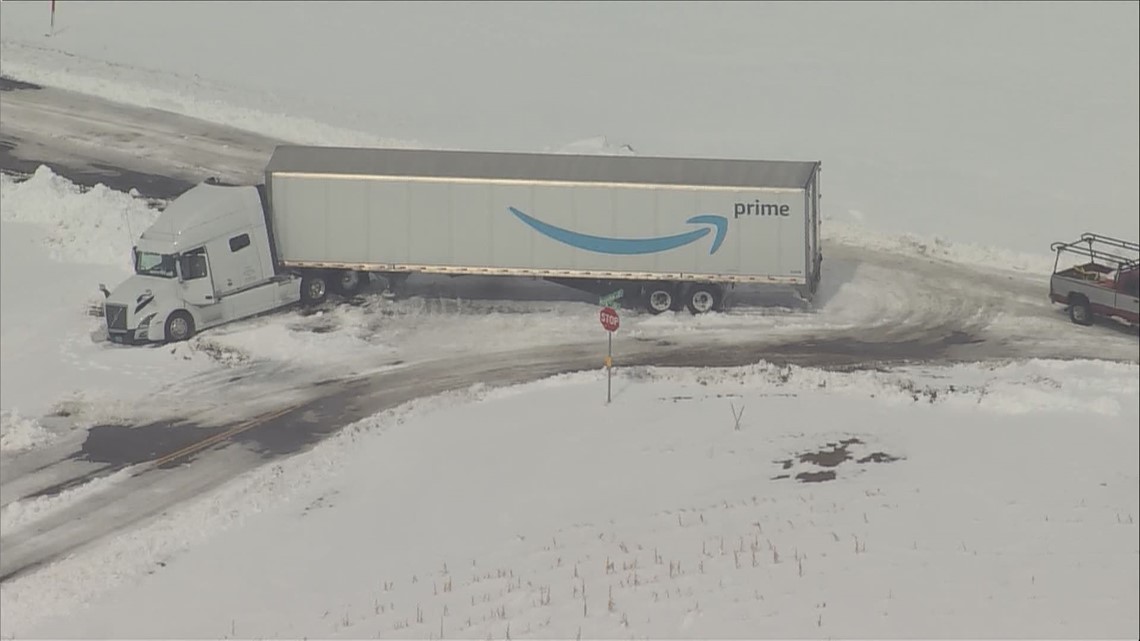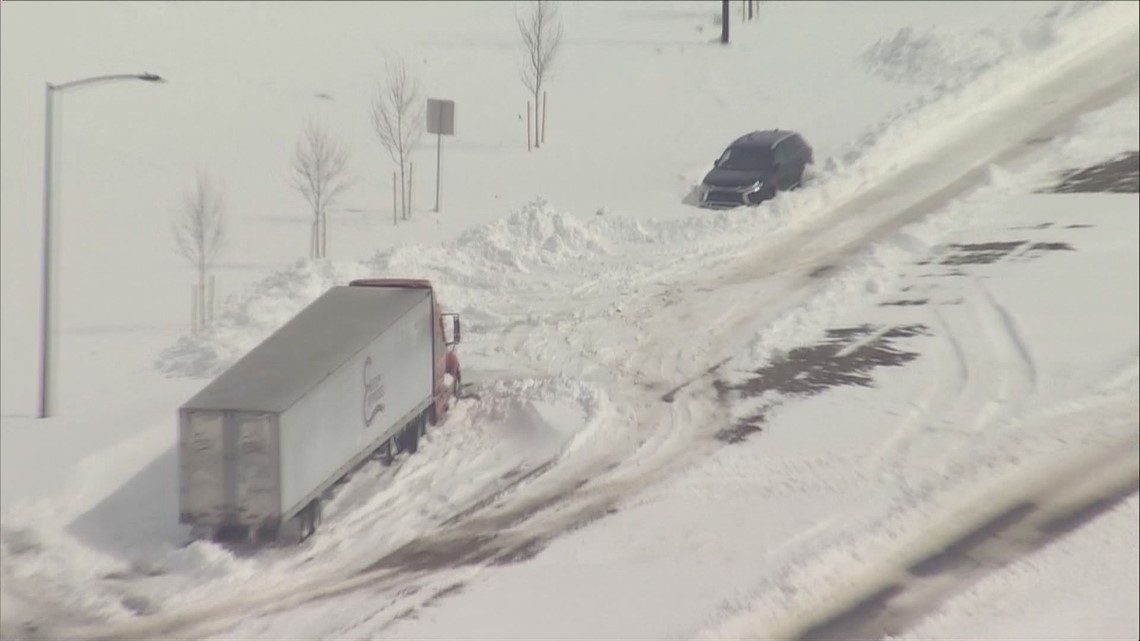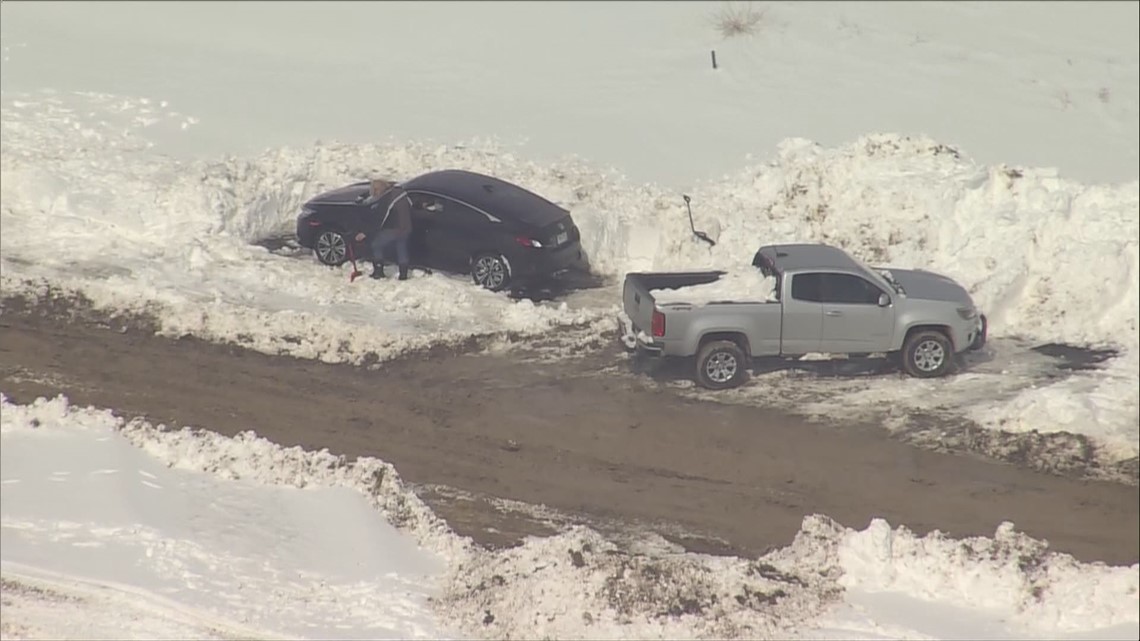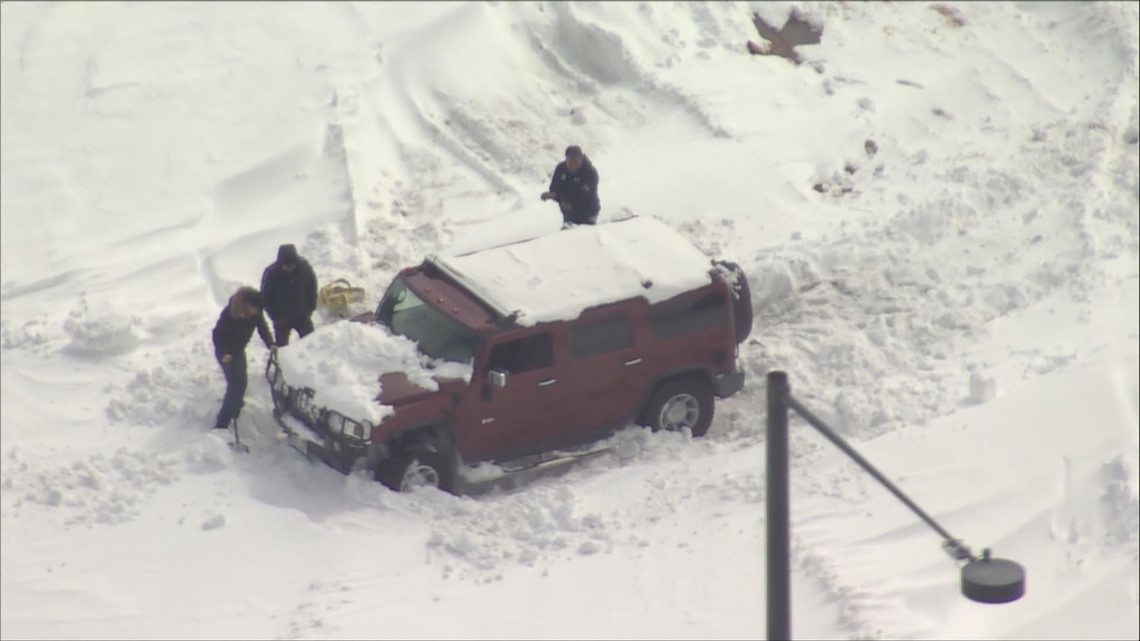 Clearing out the airport
DIA's runways were closed for more than 24 hours. Once conditions allowed, crews had the monumental task of clearing more than two feet of snow from the pavement.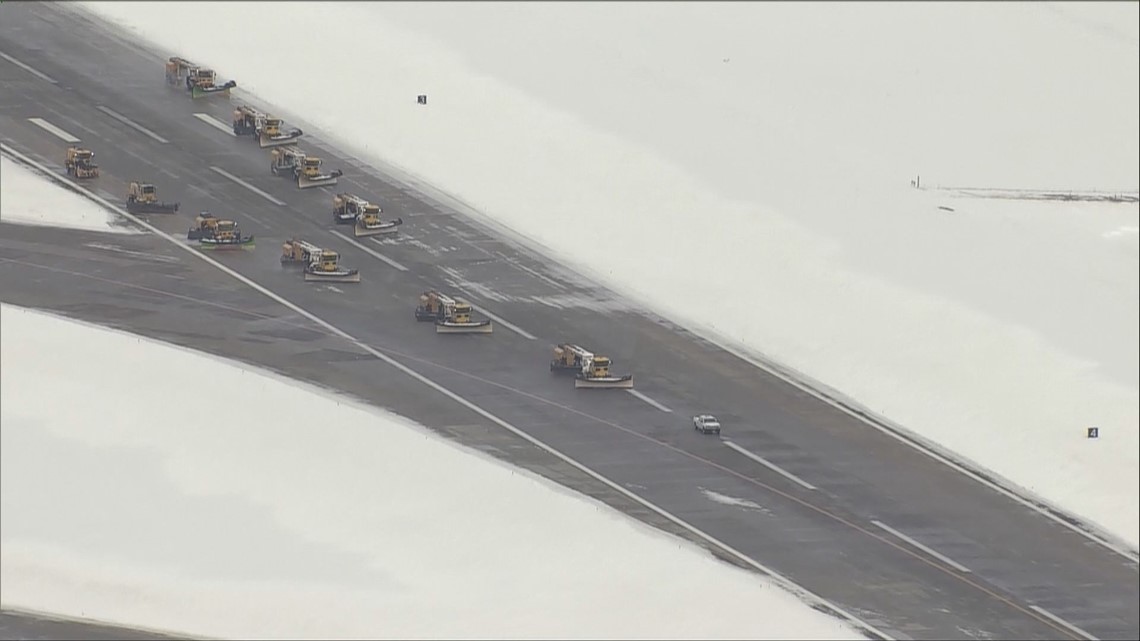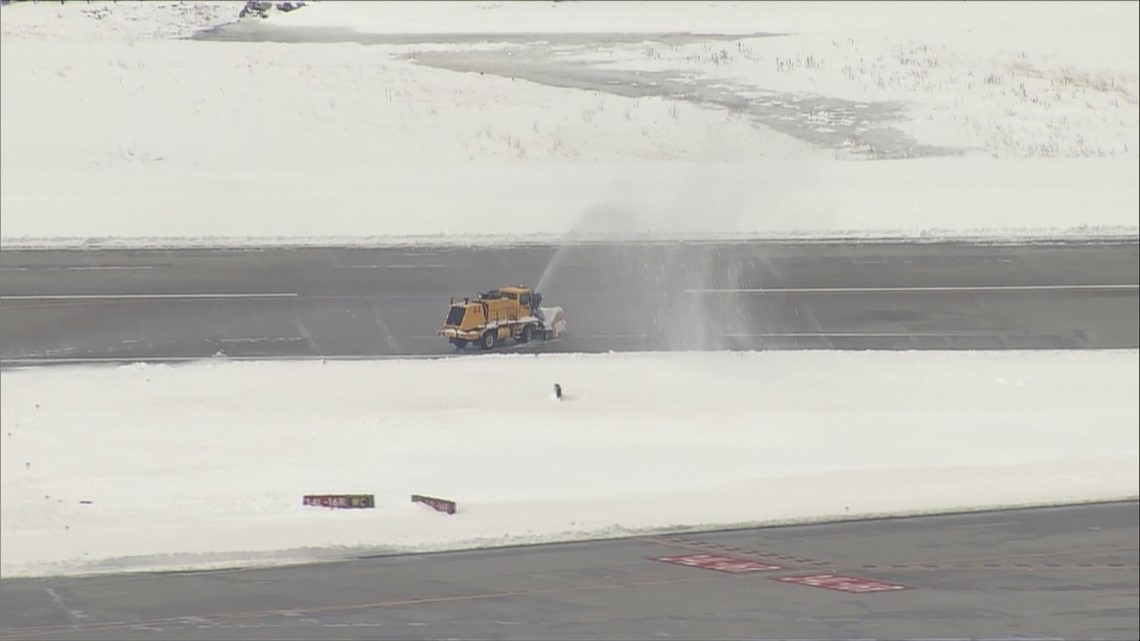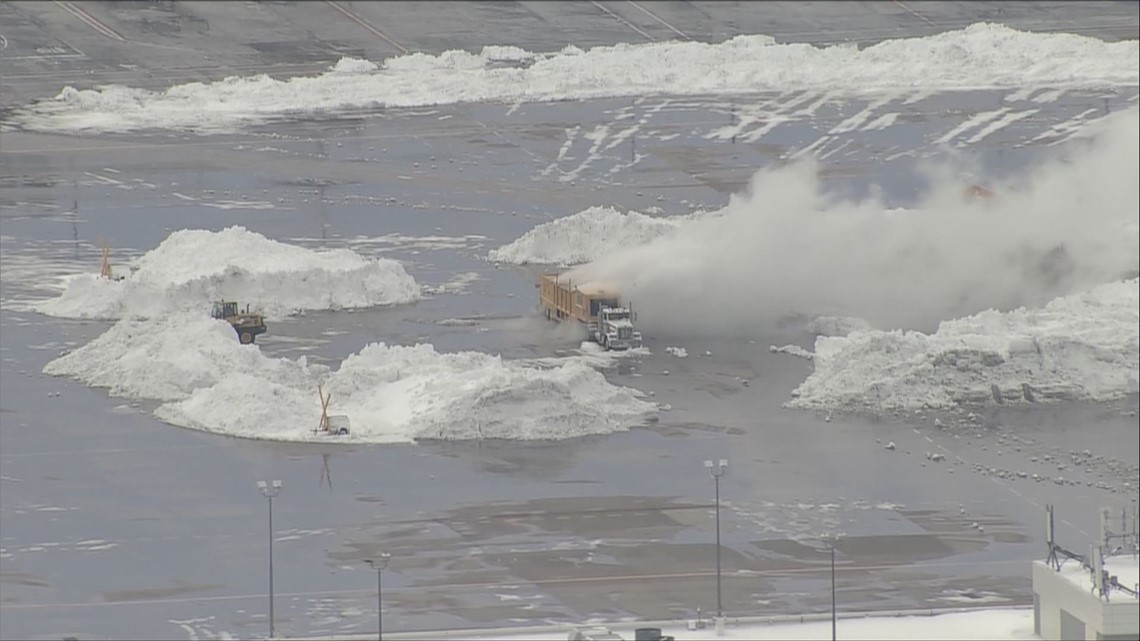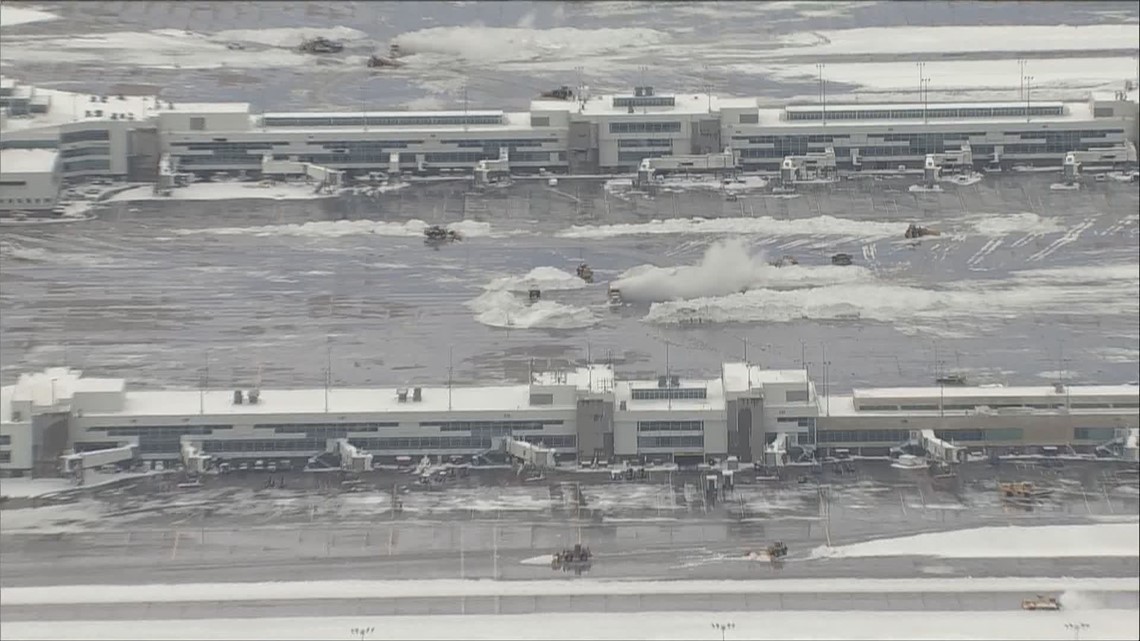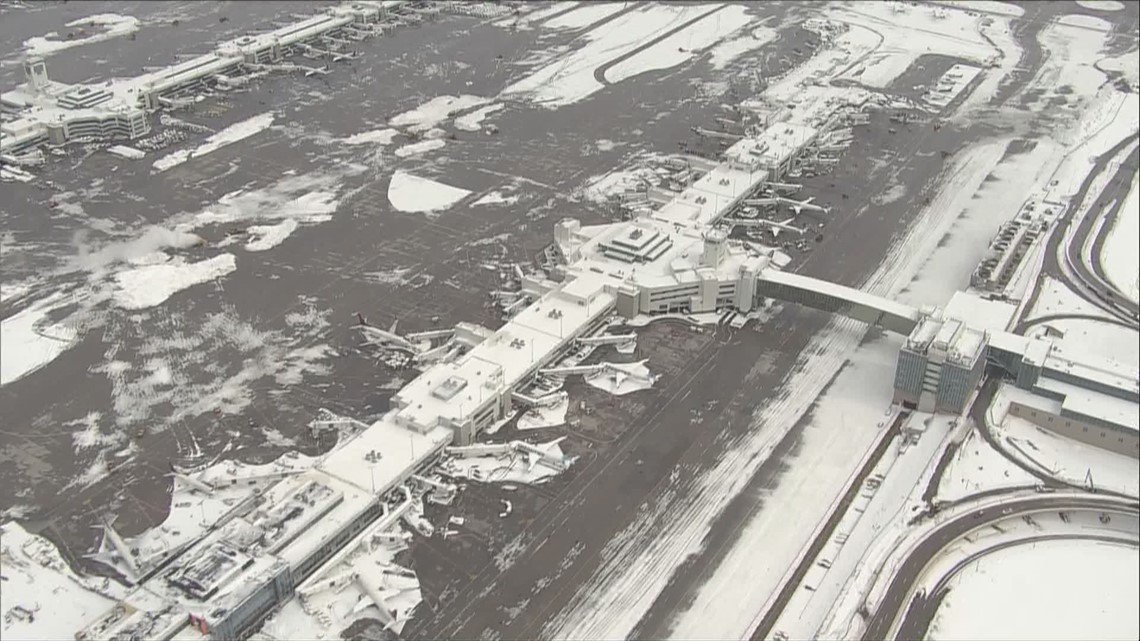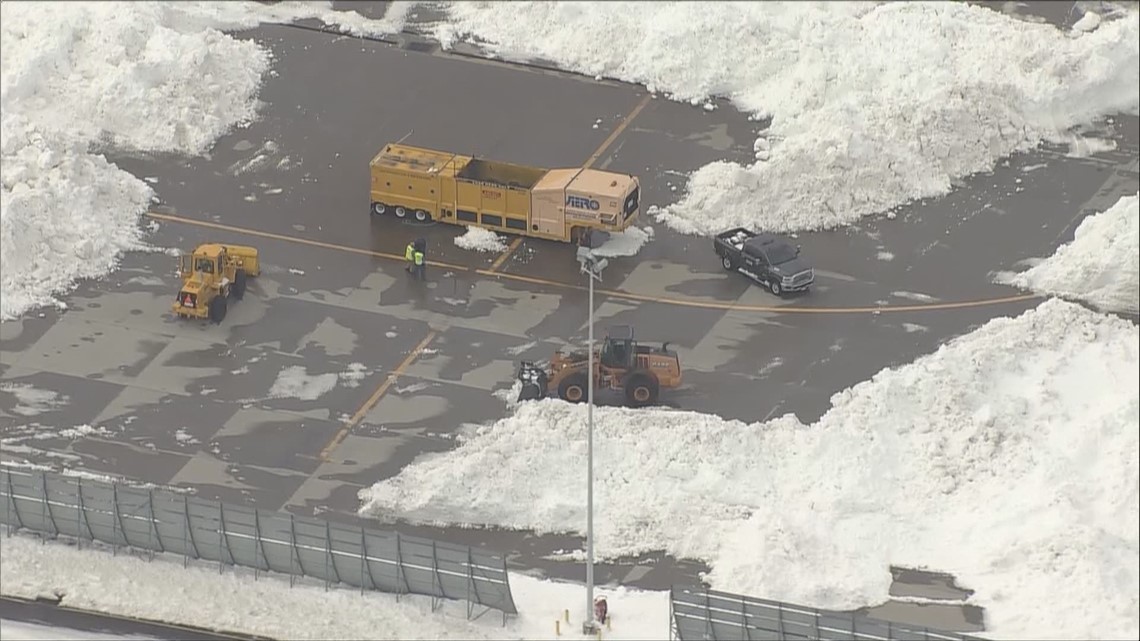 It wasn't all work though ...
From skiing at Red Rocks (!) to skiing down Mt. Falcon to sledding to doing doughnuts in a parking lot (hey, sometimes you just have to!), people in Colorado proved that they're experts at making the most out of snowy situations.