DENVER — The snowy scenes out of California over the last couple of weeks have been historic. That big snow is being caused by a type of storm system that meteorologists call an atmospheric river.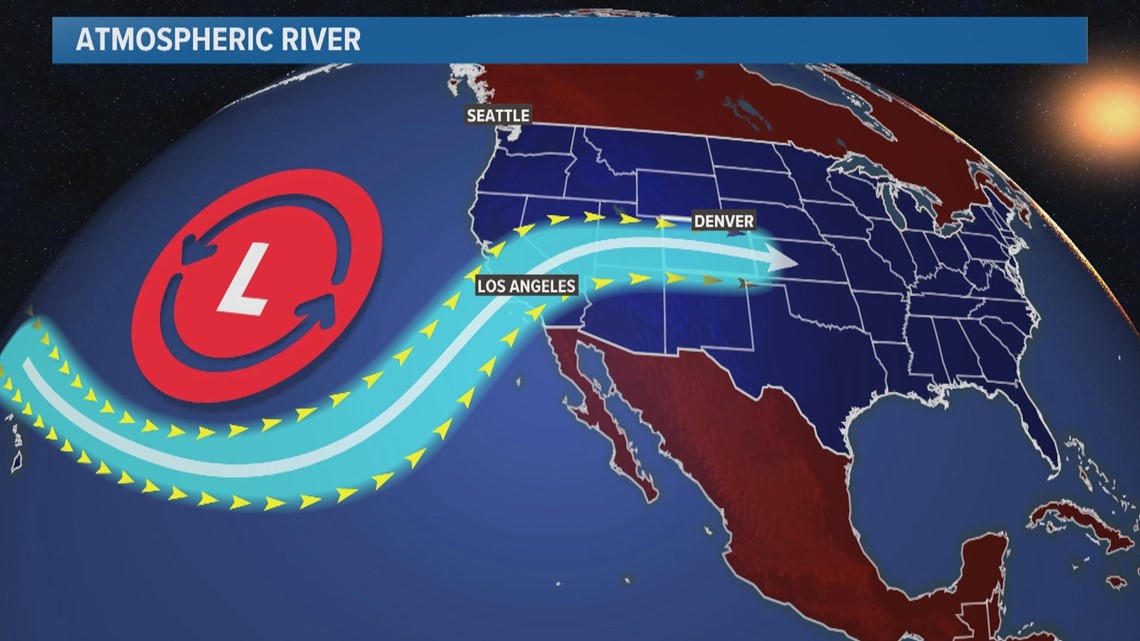 An atmospheric river is just as it sounds -- a river of water vapor flowing high above our heads. They're created by the circulation of large and slow-moving low pressure systems that develop over the Pacific Ocean.
And they are huge compared to rivers on the ground. They can be 250 to 375 miles wide and carry about eight to 15 times more water than the average flow at the mouth of the Mississippi River.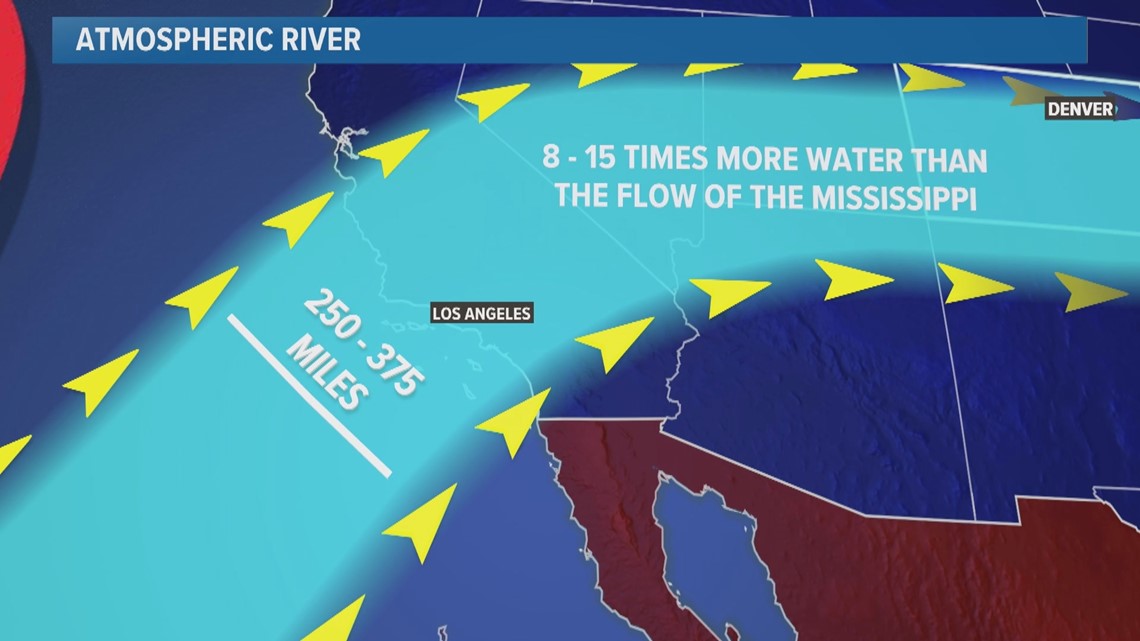 Atmospheric rivers have been slamming California. Some parts of the Lake Tahoe area have had 5 feet of snow in the first week of March and more than 30 feet of snow on the season.
The atmospheric rivers have been coming in angled from the southwest and hitting California's southwest facing mountains head-on. The moist air rises up the slopes and cools. That forms long-lasting storm clouds that dump heavy wet snow for days.
These storms have then been moving east to Colorado. A lot of the moisture has already been rung out of the systems by the time they get here, but most of the western slope has seen 20% to 40% more snow than average.
Atmospheric rivers cause dry conditions on the Front Range. As the air descends the eastern slope of the mountains, the drop in elevation compresses the air, which has a drying effect.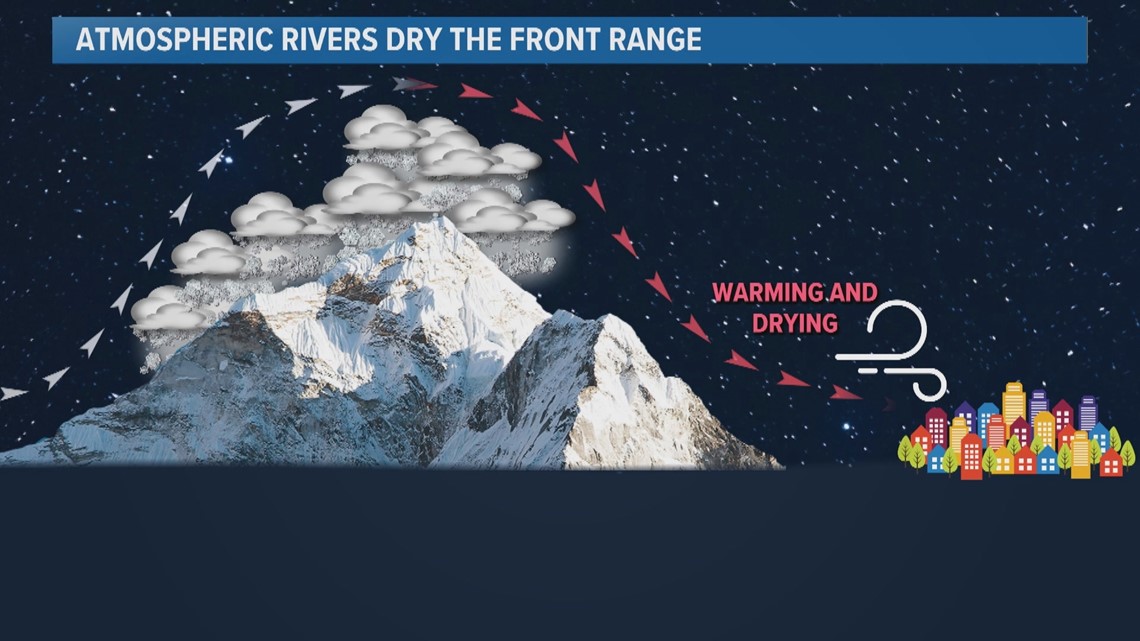 So anytime you hear headlines out of California about big atmospheric river snow, you can usually expect a pretty underwhelming snow forecast on the Front Range.
Parts of the Sierra foothills in California that just received several more feet of snow are expected to get hit by another atmospheric river by this weekend -- only this one is expected to be warmer. There is big concern about rapid snowmelt there leading to flash flooding as heavy rain falls on top of the snow. Meanwhile, a few more feet of heavy wet snow could fall above 8,000 feet.