FORT COLLINS, Colo. — Did you see the aurora borealis this morning?
Photographers across Colorado captured images of the aurora early Friday.
The National Weather Service (NWS) said the opportunity Friday was the best chance for Coloradans to see the aurora borealis in a long time, even better than when the Northern Lights were spotted one month ago on Feb. 27.
NWS said it has received reports Friday of the Northern Lights visible as far south as the Colorado Springs area.
Chances to see the aurora borealis in the Denver area were hampered a bit on Friday due to clouds while more snow showers push back into the area.
Snow showers will first develop Friday afternoon and continue into Saturday. A few inches of snow could fall in the Denver metro area Friday night into early Saturday.
Northern Lights in Colorado
Photographing the aurora borealis
Photographers say the aurora borealis looks much dimmer to the naked eye in Colorado than it appears in photographs.
The key is to get a camera that allows you to adjust the length of time the iris is open during the capture. The longer the exposure, the more light there will be in the capture.
You will need a tripod when doing long-exposure photography because any movement of the camera while the iris is open will be recorded in the picture.
There has been some recent success in capturing the aurora with smartphones. Some have great low light settings or allow you to iris up a few levels manually before taking a picture.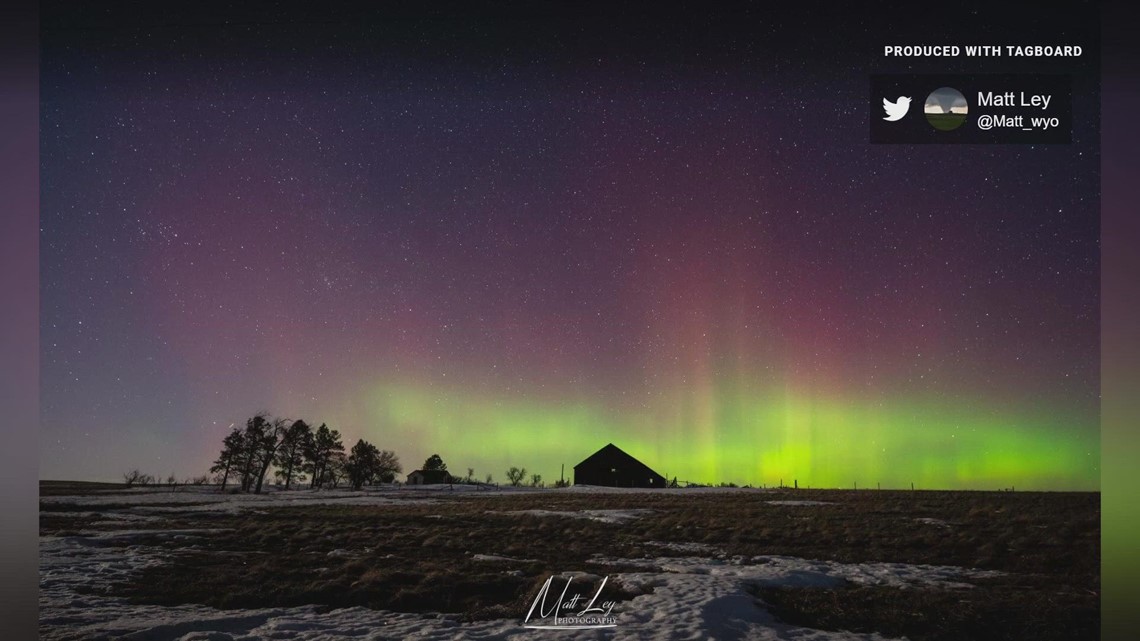 9NEWS+
9NEWS+ has multiple live daily shows including 9NEWS Mornings, Next with Kyle Clark and 9NEWS+ Daily, an original streaming program. 9NEWS+ is where you can watch live breaking news, weather updates, and press conferences. You can also replay recent newscasts and find videos on demand of our top stories, local politics, investigations and Colorado specific features.