FORT COLLINS, Colo. — This has been a cold and snowy winter in Colorado, but experts say bark beetles have been snug as a bug.
"Really in the middle of the winter they're just sitting under the bark riding all this out," said Dan West, an entomologist with the Colorado State Forest Service.
He said it takes extreme cold to kill the Mountain Pine beetle which has been ravaging the state's Ponderosa and Lodgepole pine trees, and the Spruce beetle which attacks the Engleman Spruce trees. A temperature of -35 degrees or colder would do it. We have seen that in Colorado this season, but only for a few hours at a time.
West said it can take up to 24 hours for those temperatures to penetrate the protective bark of a tree.
"Each species of bark beetle has either some behavioral traits or a way to use chemical warfare to be able to fight against some of these extreme weather variabilities," he said.
He said some of the bugs will use the bark as a shield, while some will move around in search of the best environment for survival, which is often in the lower portions of the tree.
The bark beetles also build up cryoprotectants that West called glycols that help them withstand cold temperatures.
So, the cold has little impact on bark bugs while they're hunkered down over the winter, but the cold can catch them off guard in the spring.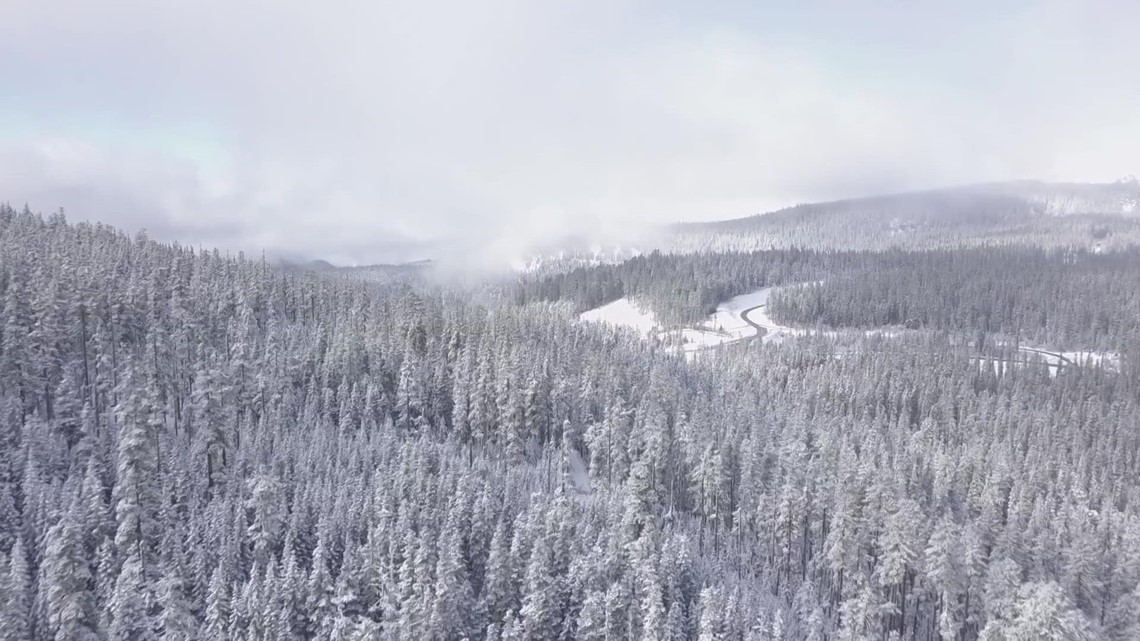 "We would really love to see, in May or in April, these wide swings in variability in temperatures," he said. "That's when we'll really start to see some of the cold-induced mortality that we want."
West also said that some bark beetles can move down to the forest floor and use the snowpack as insulation. But that winter blanket might become the insects' worst enemy when it melts.
"Because tree health and the ability of these bark beetles to attack the trees is correlated directly to the amount of precipitation that we have and the amount of resin that these trees are able to produce which really push these beetles out of their attack."
He said the best way to fight bark beetle overpopulation is to have a healthier forest, and so far, this winter is looking good for thirsty trees. Colorado snowpack is finishing January with the highest levels in 6 years.
Ips Beetles
West said some types of urban bark beetles are a little less cold-tolerant. Like the Ips Beetles that have been attacking spruce and pine varieties on the Front Range.
"The Ips however does have an amazing strategy that allows that species to survive harsh winters," he said. "They have the ability to produce up to three separate generations in a single year. So, if one generation is impacted by weather, they still have two more generations to ensure their survival."
He said that the Ips will also move down to the lower part of the tree in the winter or even seek insulation in the ground litter. And their most vulnerable times are during the early fall or late spring cold snaps.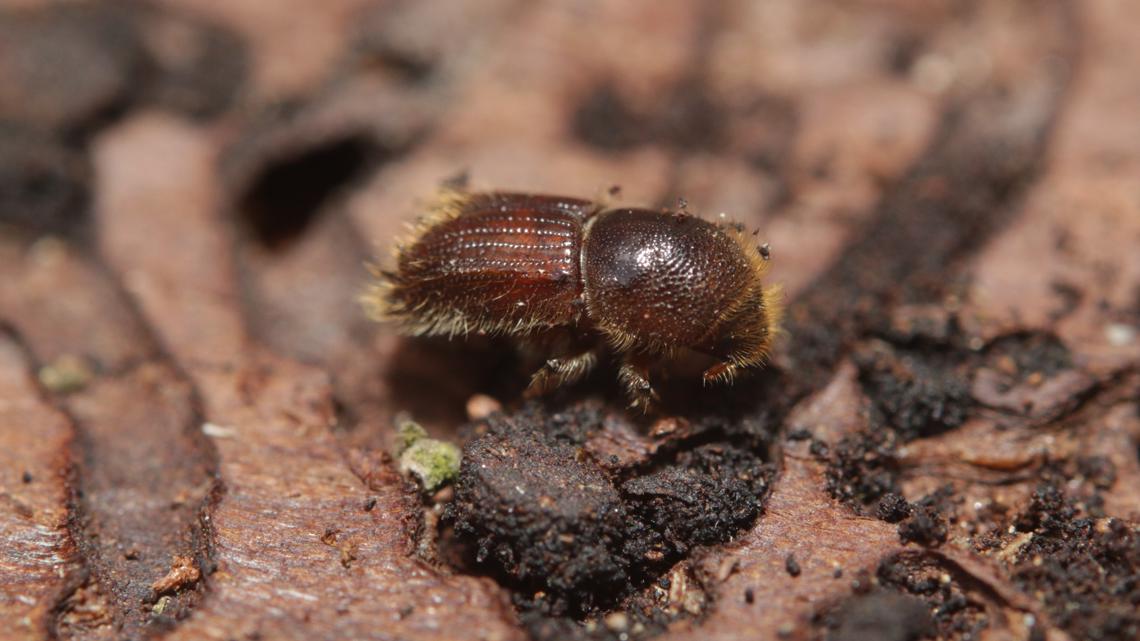 Emerald Ash Borer
The Emerald Ash Borer is not a bark beetle but they also damage trees by feeding on the soft tissue behind the bark. West said that the species was first detected on the Front Range in 2013 and has been gradually spreading since.
In 2022, they were found in Thornton and Westminster. The ash borer also has a unique strategy to survive extremely cold winters.
"They will actually mine their way into the wood of the tree instead of living in that area in between that and the bark," said West. "They remain protected there until they come out of that little chamber in the spring, they also become vulnerable to cold snaps like the other bugs."
9NEWS+
9NEWS+ has multiple live daily shows including 9NEWS Mornings, Next with Kyle Clark and 9NEWS+ Daily, an original streaming program. 9NEWS+ is where you can watch live breaking news, weather updates, and press conferences. You can also replay recent newscasts and find videos on demand of our top stories, local politics, investigations and Colorado specific features.