DENVER — When it snows, it snows in Denver!
Here's a look back at the nine biggest storms on record in Denver according to the National Weather Service in Boulder.
> In the video above, listen to 9NEWS Meteorologist Cory Reppenhagen talk about how models predict snow totals in Denver. Come for the science, stay to behold his amazing moustache!
Dec. 1-5, 1913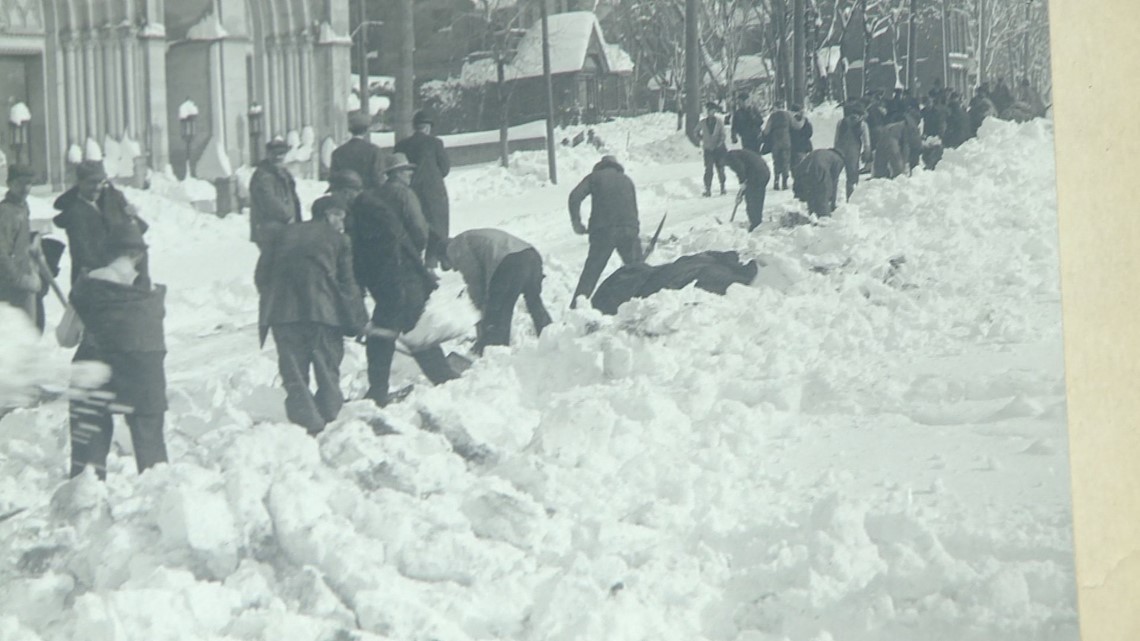 When it snows in Denver and people say "it could be worse," this is what they're talking about.
The 1913 blizzard dumped nearly 46 inches of snow on the city, virtually shutting it down. According to old articles, people had to sleep at work because they couldn't get home, and schools and businesses were closed for days.
Some mountain communities were hit even harder. Estes Park saw 53 inches of snow!
March 17-19, 2003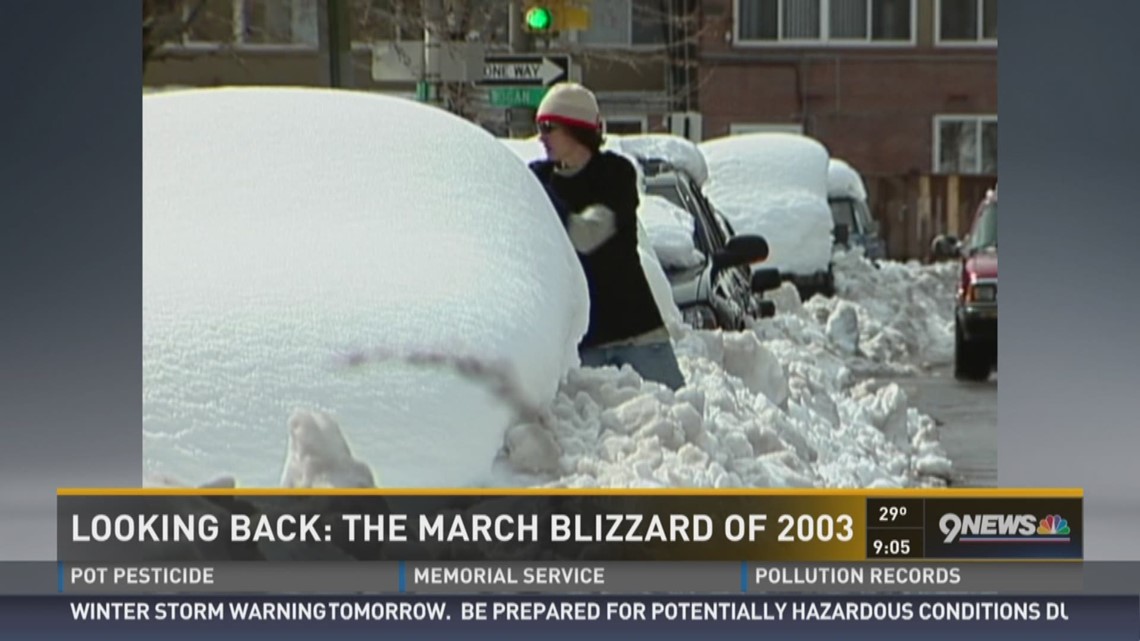 Denver natives of a certain age might remember this storm as the one that gave us two spring breaks!
The storm closed Interstate 70 in the mountains, and had a greater impact farther east, where 40 inches of snow fell on Aurora. The snow ripped the famous canvas roof at Denver International Airport, closing it for days.
This was the airport's first official closure.
Nov. 2-4, 1946
This storm shut down the street cars in Denver (yes, Denver used to have street cars) but was even worse on the Eastern Plains.
March 13-14, 2021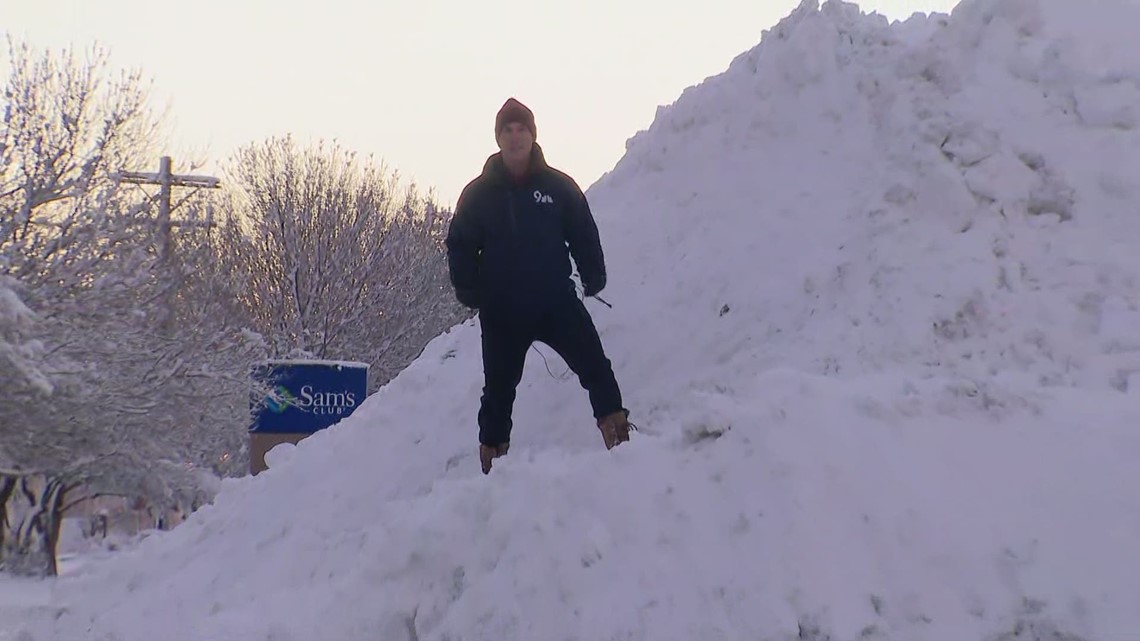 The newest addition to the list closed the runways at DIA for more than 24 hours, as well as stretches of I-25 and I-70 for hours, with numerous vehicles stranded.
This is the second largest March storm in Denver history (behind the 2003 blizzard).
Dec. 24, 1982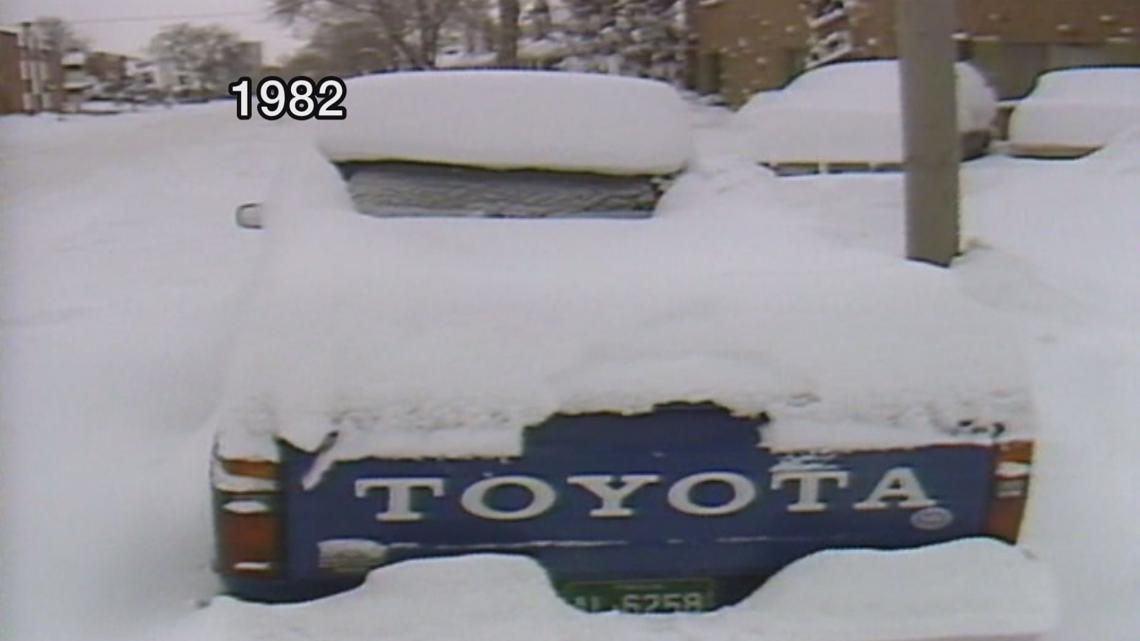 People dream of a White Christmas, but this particular White Christmas involved nearly two feet of snow!
It shut down the old Stapleton International Airport for 33 hours, leaving thousands of travelers stranded.
April 23, 1885
Even more notable? It happened during an April where 32" fell on the city, which is almost a record for the entire month.
Oct. 20-23, 1906
There's not much information out there online about this particular blizzard, but it once again shows that in Colorado, expect anything, even almost two feet of snow during the fall.
More proof? Let's move onto our next big storm ...
Oct. 24-25, 1997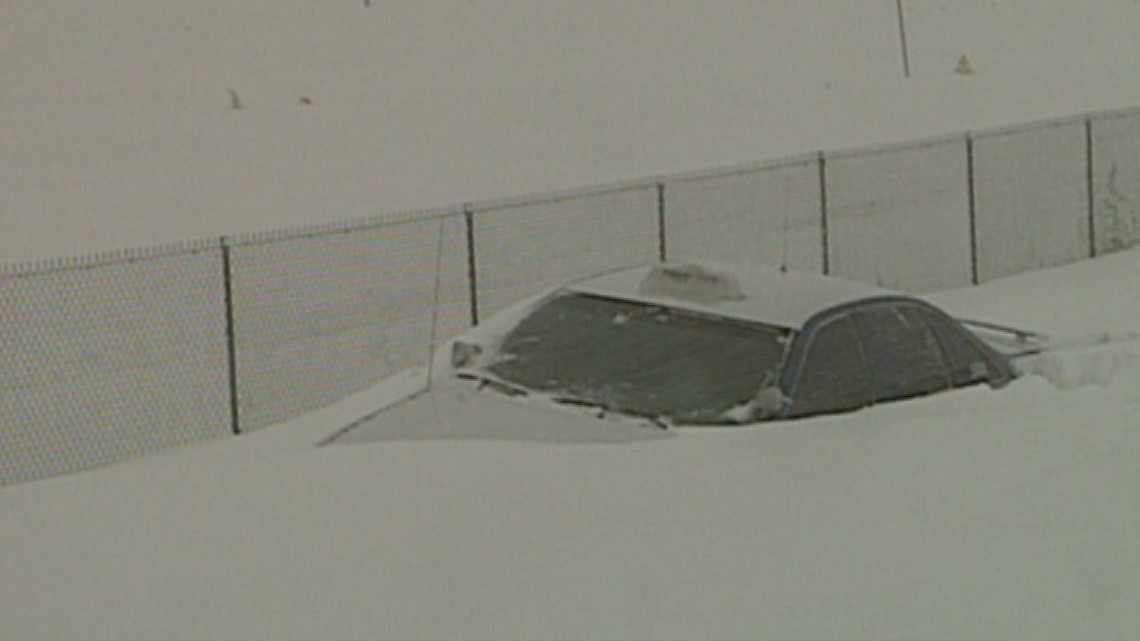 This storm dumped nearly two feet of snow on the Denver metro area and closed I-25 all the way from New Mexico to Wyoming.
Coal Creek Canyon, meanwhile, got four feet of snow.
Winds during this storm reached 60 miles per hour, and hundreds of cars were left stranded on Pena Boulevard on the way to DIA.
Nevertheless the airport didn't close -- although it did reward people for changing their flights, since getting out to DIA was the most treacherous part.
Nov. 26-27, 1983
This storm was known as the "Thanksgiving Blizzard" and was also accompanied by epic cold, with temperatures dipping into the teens and 20s, according to the Farmer's Almanac.
What made this storm particularly unique is the fact the snow stuck around for 63 days, and snow removal cost the city $1.5 million.