WELD COUNTY, Colo. — The 9NEWS Weather Center received several photos and videos Saturday of what appeared to be a nearly invisible or "ghost-like" tornado.
This happened at about 3:30 p.m., and reports came in from Broomfield, Thornton, Brighton, Lafayette, and Dacono.
The dry air in Colorado makes it very difficult to see tornadoes because there is usually not enough moisture for cloud condensation in the vortex, which is what reveals most tornadoes to the eye.
There was just a slight hint of cloud condensation in this tube, so that rules out dust devil. Those hardly ever have cloud material in them. They are only revealed when they move over some dirt, hence their name.
Sometimes the rotation in the vortex of a landspout tornado is just fast enough to condensate some cloud material. This one Saturday may have had just enough dust and condensation in it to see it.
A traditional supercell tornado can also be ruled out, as the thunderstorm above it did not have a rotating updraft. Landspout tornadoes form at the ground first, and then get sucked into a thunderstorm.
With all this being said, we now know the mystery "ghostnado" was likely a landspout tornado or a funnel cloud.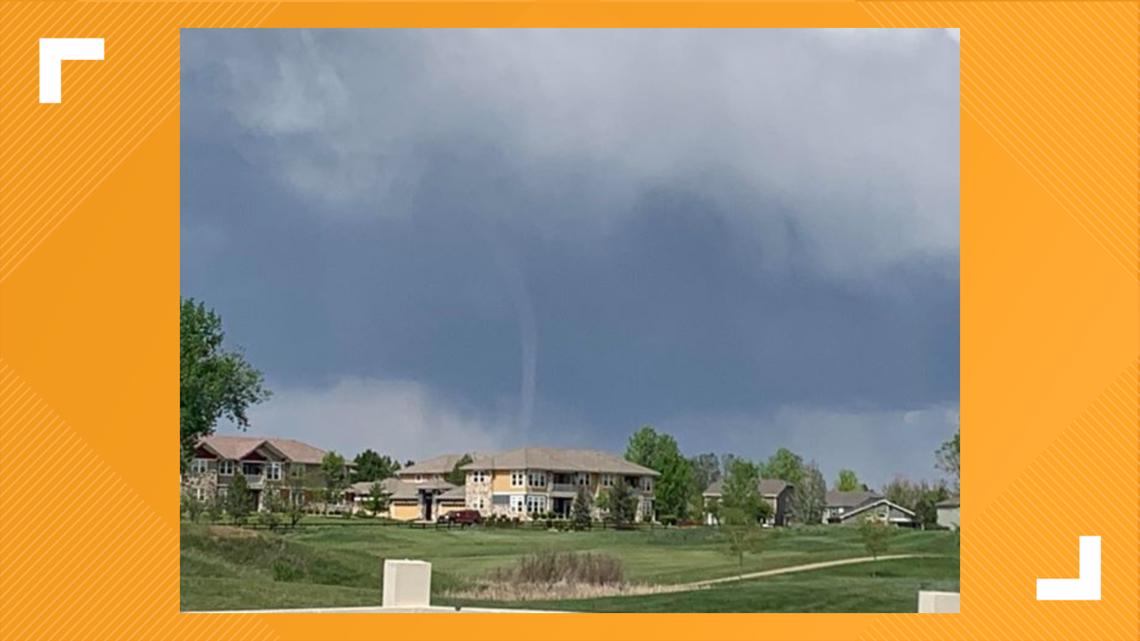 Given the photographic evidence and radar data showing a surface boundary move in from the west and trigger some thunderstorms, I think it's safe to call this a landspout tornado. A very translucent landspout tornado.
The National Weather Service (NWS) it Boulder agrees. They say this is a tornado and entered it into their database as an EF-0 landspout tornado.
The location was listed as the southwestern corner of Weld County.
There was also an outbreak of landspout tornadoes last Wednesday along a dryline in Weld County. The NWS said they are still working on the final report, but it is likely that six EF-0 tornadoes will be confirmed for that day.
That would make seven more tornadoes confirmed in Weld County, which already leads the nation in number of confirmed tornadoes.