DENVER —
There was no need to go anywhere near Interstate 70 on Tuesday for folks who wanted to enjoy some fresh powder.
In fact, turns could be had just 15 minutes from downtown Denver thanks to the storm that dumped 1 1/2 foot of snow on the foothills.
Skiers enjoyed the always popular North Table Mountain, South Table Mountain and Green Mountain trails in Jefferson County, and just to clarify, it wasn't all cross country.
Check out this photo from Kelly Moberly Lovely. Yes, that's the Denver skyline in the background and someone skiing. Colorado is the best.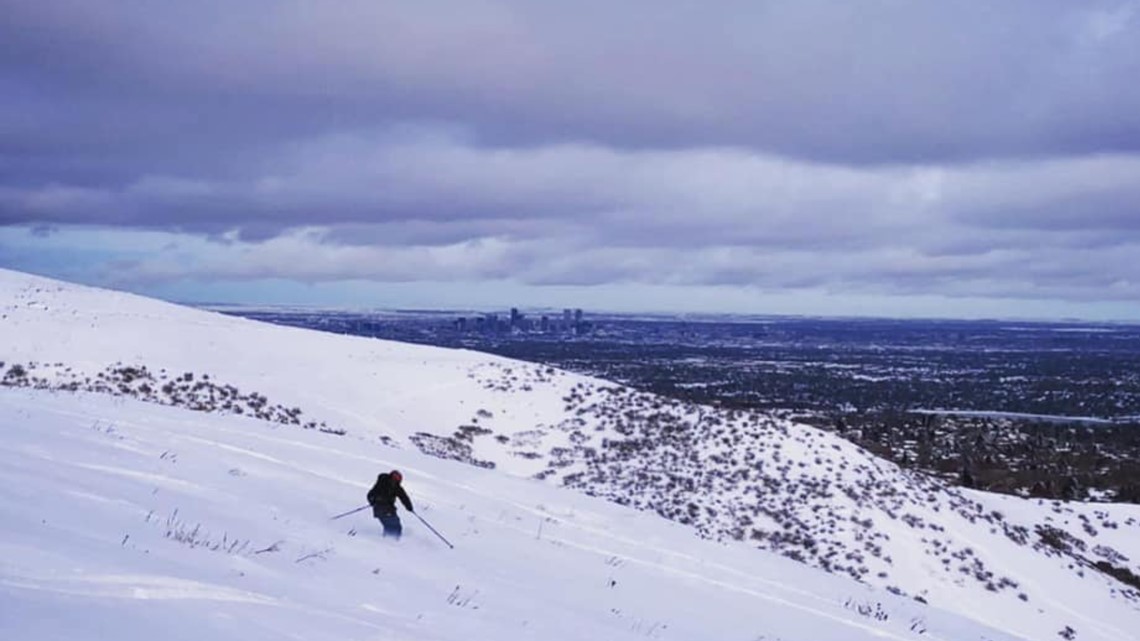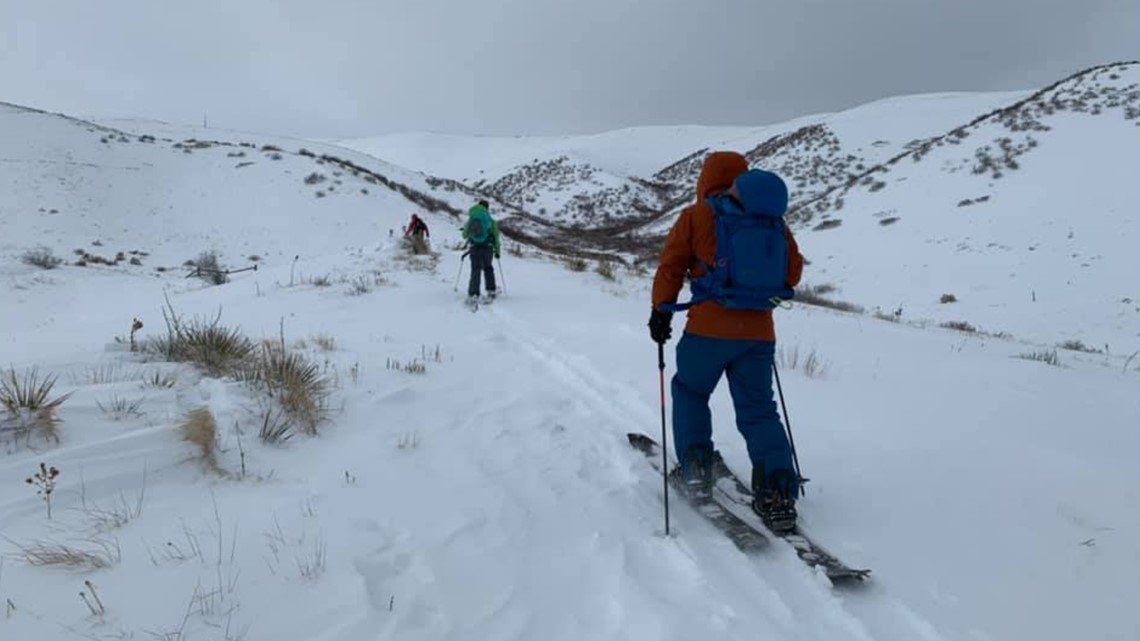 You gotta admit though: it had to have been worth it.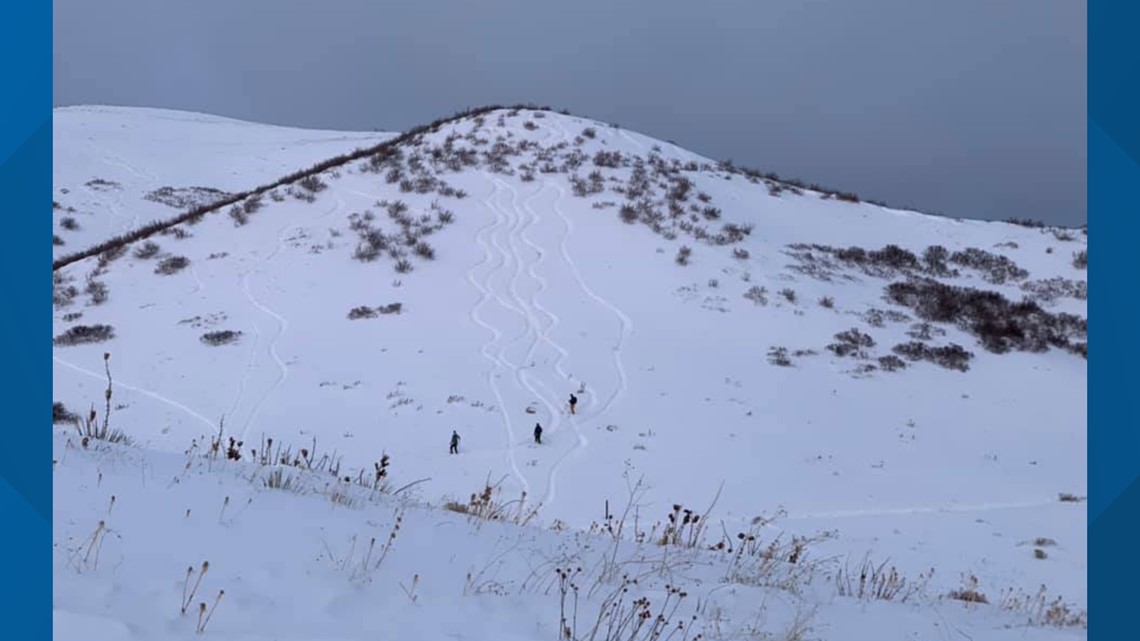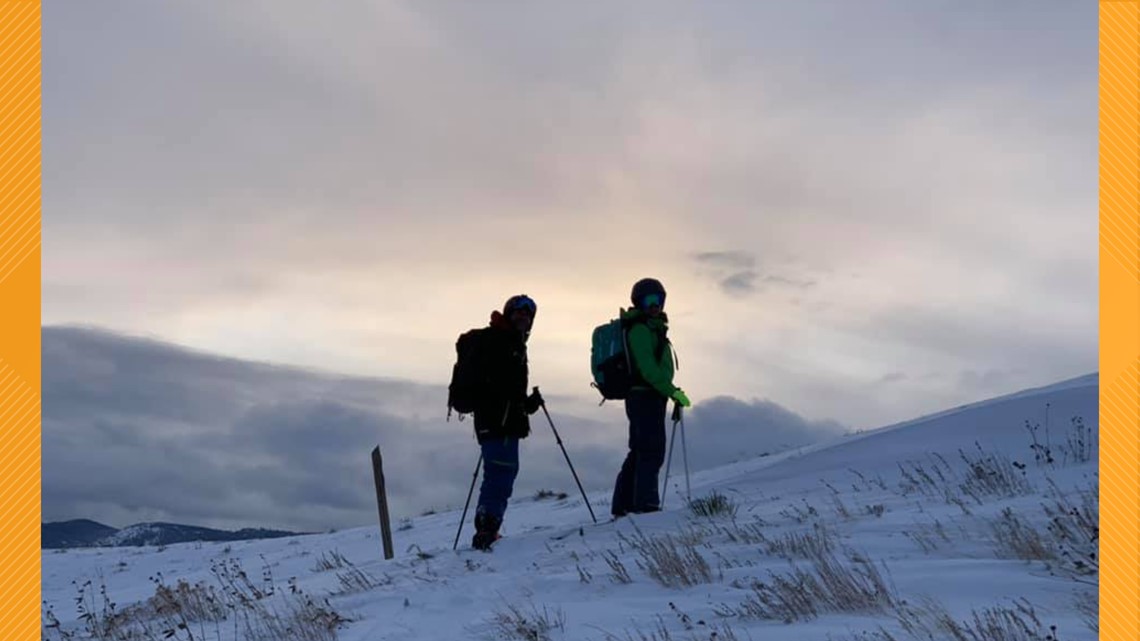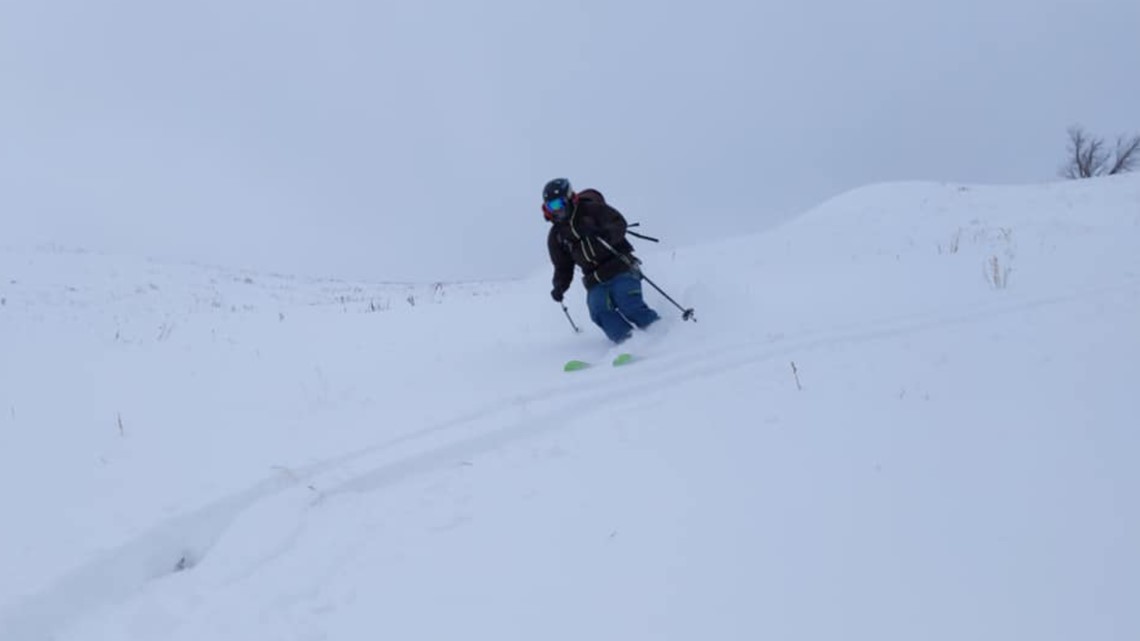 Skiers also explored North and South Table Mountain. For what it's worth, we asked Jefferson County Open Space whether it's alright to do this, and it totally is.
Rangers said to just stay on marked trails if you can. They do plow their trailheads after snowstorms, and just advise folks to know their limits so rescuers don't have to brave multiple feet of snow. Typically people use the trails to snowshoe after storms like this, but skiing is totally allowed.
It's also worth mentioning it's not necessarily possible to ski Green Mountain after every snowstorm: It's fairly rocky, so there needs to be some good accumulation.
Now back to your photos ...
Here's a look at the powder on North Table courtesy Dan Orlinski.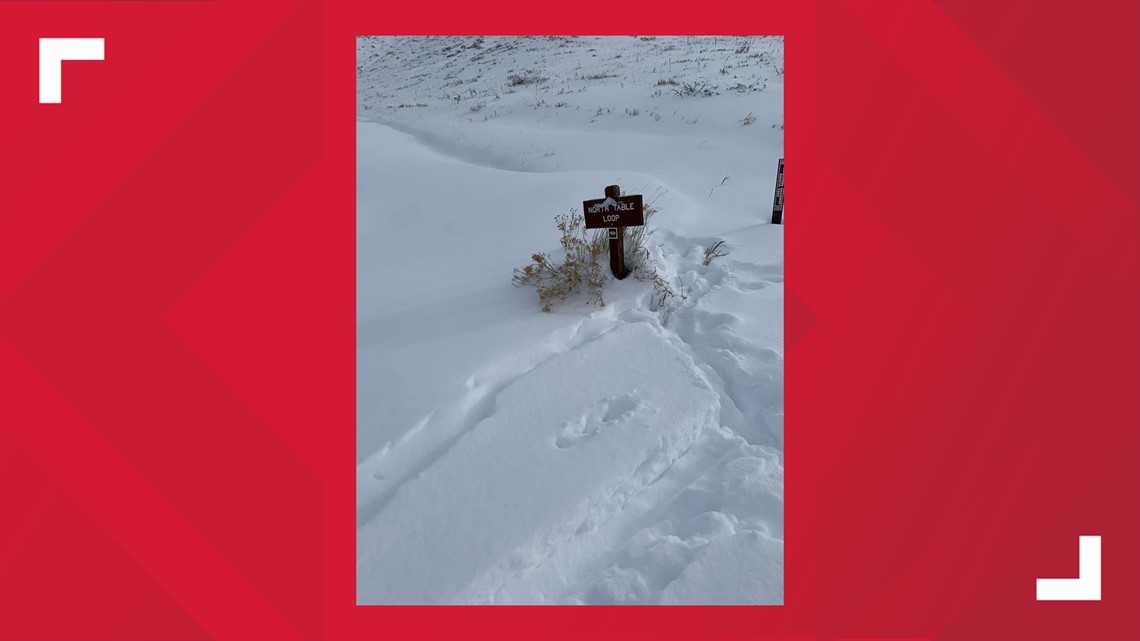 Conditions were still decent on Wednesday, when Sasha Underwood broke up her splitboard for some laps on South Table Mountain.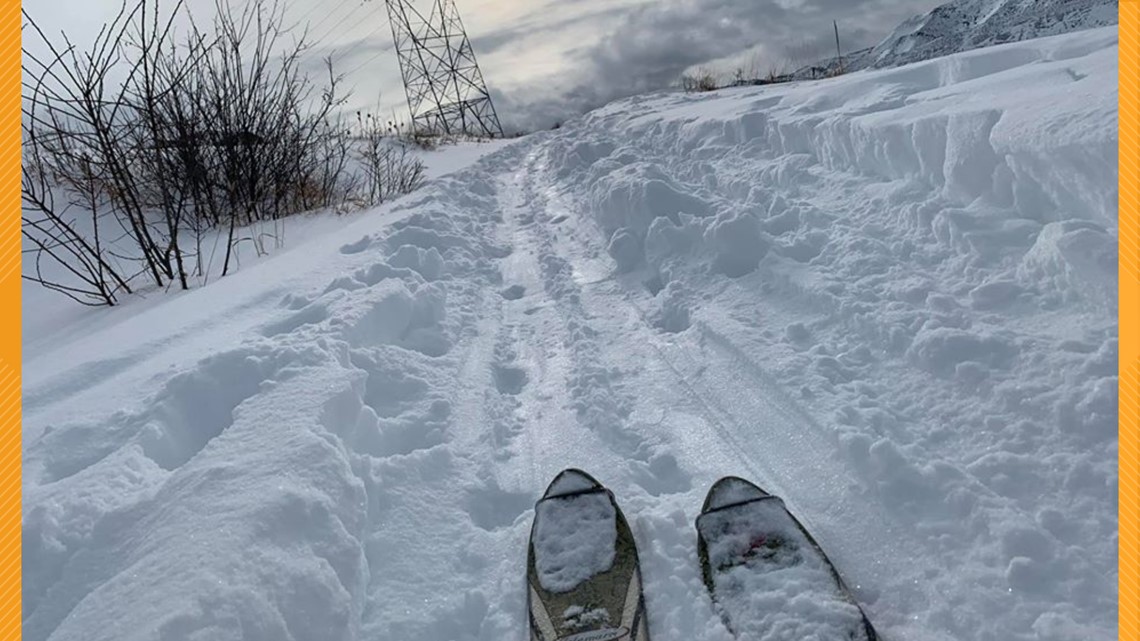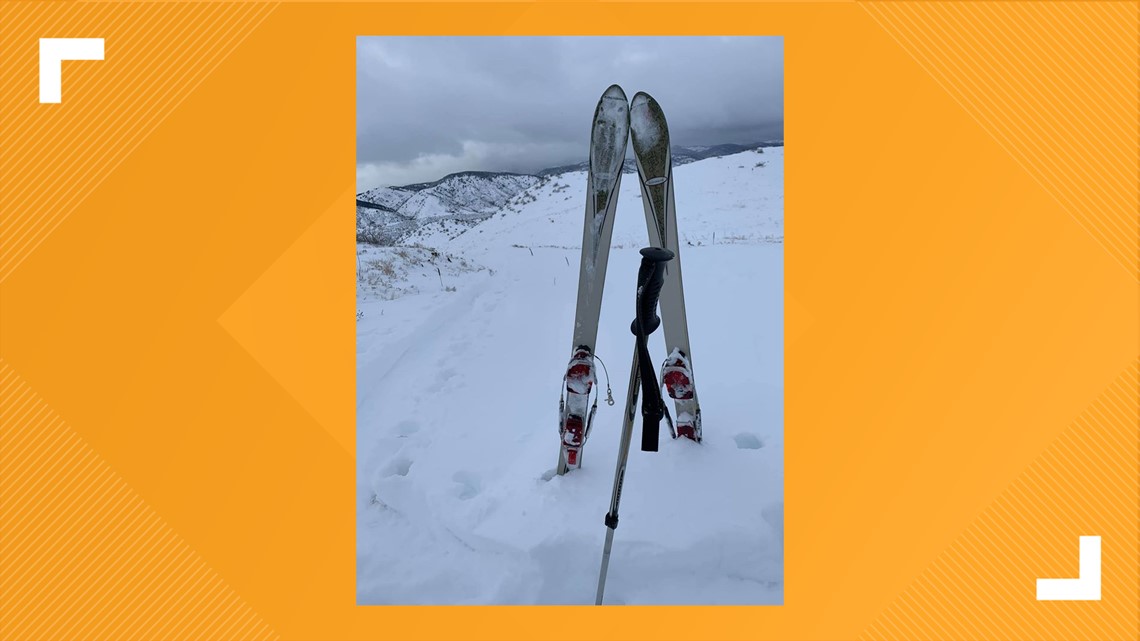 There's a chance for another snowstorm on Friday, but it likely won't bring this amount of snow. The lesson here? Enjoy it while you can.
Do you have photos to share of yourself skiing in the storm? The author is stuck at a desk working, so she'd love to vicariously live through you/put them on TV. Email them to yourtake@9news.com.