WINTER PARK, Colo. — Winter Park has taken the title for snowiest town in Colorado three consecutive years, and it's in good position to take that spot again this year. Although, as of Jan. 25, the town finds itself in second place.
As of Wednesday morning, 116.4 inches of snow had been measured in Winter Park. That's just slightly above the average for Jan. 25 which is 111.0".
The overall snow total there may be just average, but the weather has been nothing quite like average according to the town's mayor. Just like the Front Range cities, Winter Park just can't catch a break from the cold.
"It's been a very unusual winter for us," said Winter Park Mayor Nick Kutrumbos. "In years past, we get a lot of bluebird days after a large snowfall but this year it's just been kind of cloudy just like this every single day."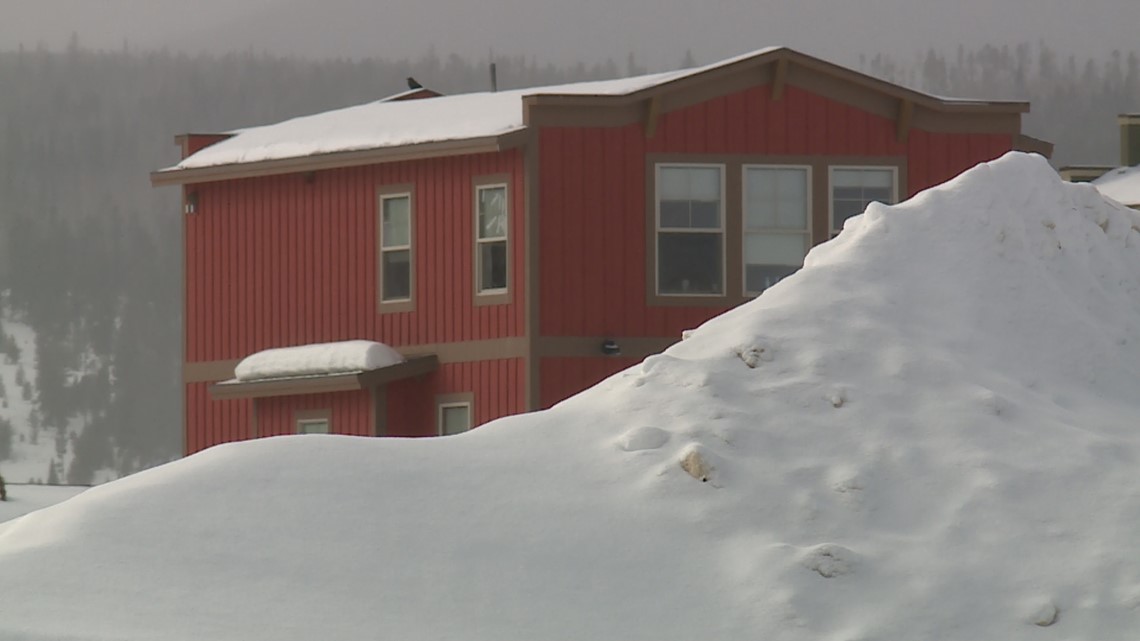 Of course, cold and cloudy has a little different emphasis in the Fraser Valley which is consistently one of the coldest places in the state. Since Dec. 1, it's been -10 or colder 13 times.
Kutrumbos said that means there has been zero melting around town. Normally, there would be some relief for the streets and walkways.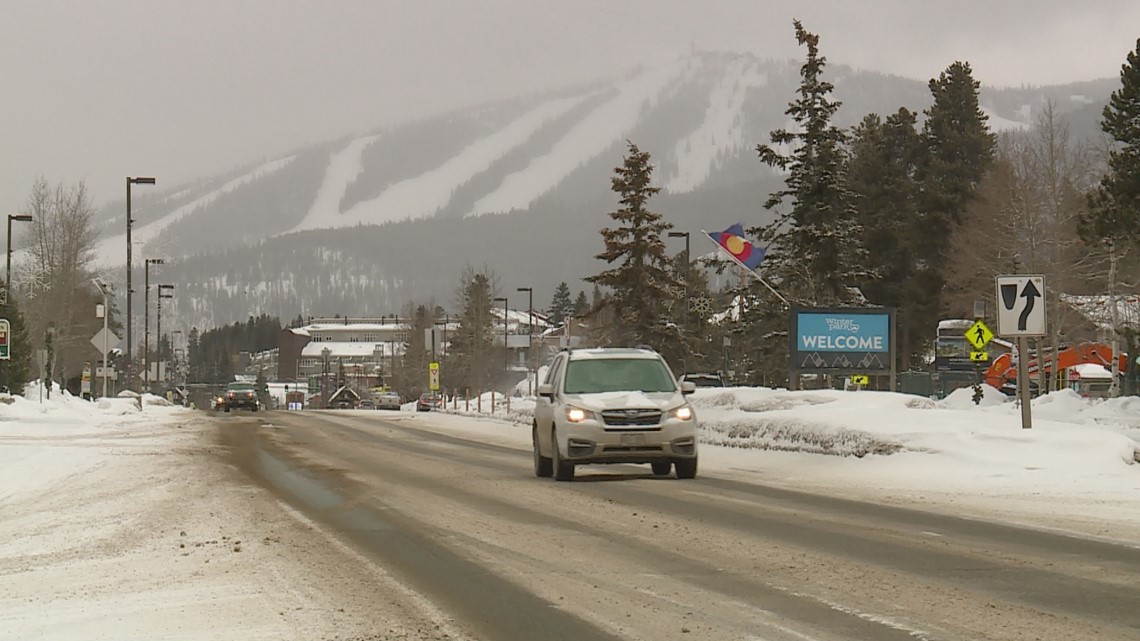 But it's not a competition for how long the snow sits, it's a snowfall contest and Winter Park seems to be in the running just about every year. But so far this season, it's Steamboat Springs with a slight lead with 117.6 inches of snow. It's been four years since they took the title.
The two towns have discernably different "snow games". You might call Steamboat Springs a power hitting team, while Winter Park plays small ball.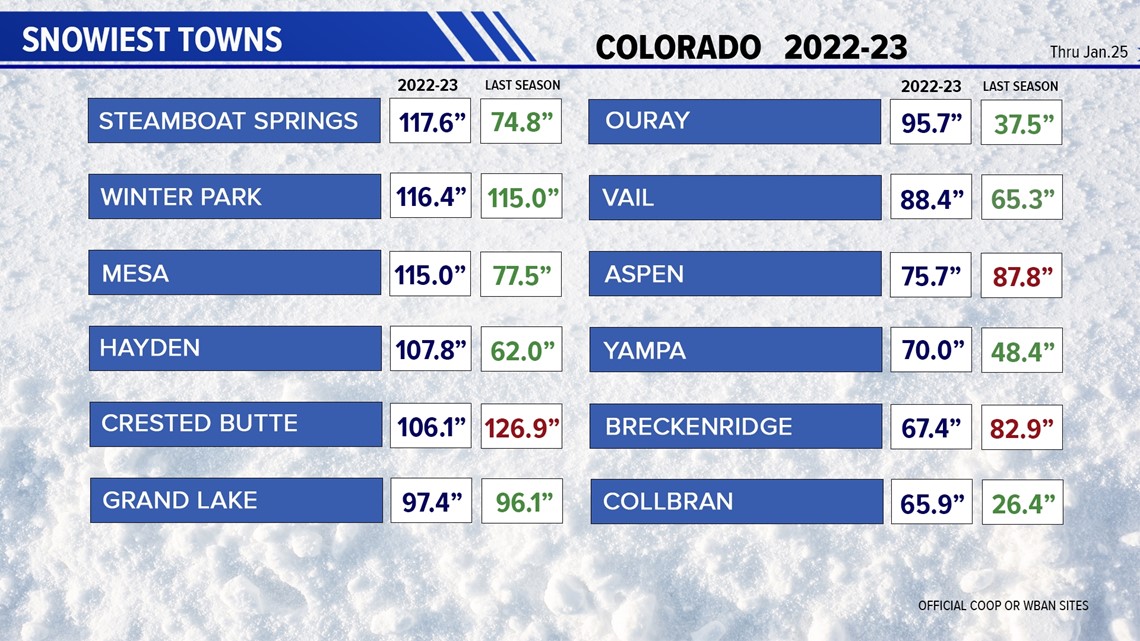 "I feel like Steamboat Springs gets those big hitters," said Kutrumbos. "They'll get a bunch of one-to-two-foot monster storms, and then a break. While we are more consistent. It snows here all the time."
Snow can accumulate in the mountain towns well into June, so the season is far from over, but Mayor Kutrumbos said he feels like that consistent snow will win out again in the end.
"They're (Steamboat Springs) cranking that snow out, we are certainly doing our best, " he said. "Absolutely we want to win that title."
It should be noted that only official National Weather Service human observations qualify, so there may be some towns with more snow, but just don't have the official measurement to prove it.
2021-22 Winter Park 235.8"
2020-21 Winter Park 230.1"
2019-20 Winter Park 258.9"
2018-19 Steamboat Springs 232.8"
2017-18 Winter Park 228.4"
2016-17 Silverton 263.0"
2015-16 Winter Park 234.1"
2014-15 Breckenridge 195.9"
2013-14 Breckenridge 248.1"
2012-13 Steamboat Springs 206.2"