Fourteen of those will be rated EF-0, including a large tornado that moved through Lincoln County on Saturday.
It formed near Punkin Center and was photographed by a Lincoln County sheriff's deputy a little after 6 p.m.
This tornado dissipated before reaching the Limon area and no damage was reported.
Two tornadoes on Sunday in Logan County knocked down power poles and were rated EF-1.
The NWS issued a tornado warning for one of those storms as it approached the Crook area, including enhanced wording called a "Particularly Dangerous Situation (PDS)."
The radar at the time showed strong rotation, and there was no way to get ground truth confirmation from storm spotters because the rotation was wrapped in rain.
The tornadoes were triggered by a convergence zone that formed along the same area both days. That's where moist air moving up from the south met the drier air coming over the Rocky Mountains.
This boundary moved in different ways each day after forming.
These boundaries are common in Colorado and it's why the state is known for getting tornado outbreaks of more than eight in a single day.
There was a slow severe weather season in 2020, but from May 26-27, 2019, there were 13 tornadoes in Colorado, and on Memorial Day 2018 there were 15 Colorado tornadoes.
The record for a single day is 27 tornadoes back on May 17, 2000.
Colorado averages 46 tornadoes every year, the eighth highest total in the country.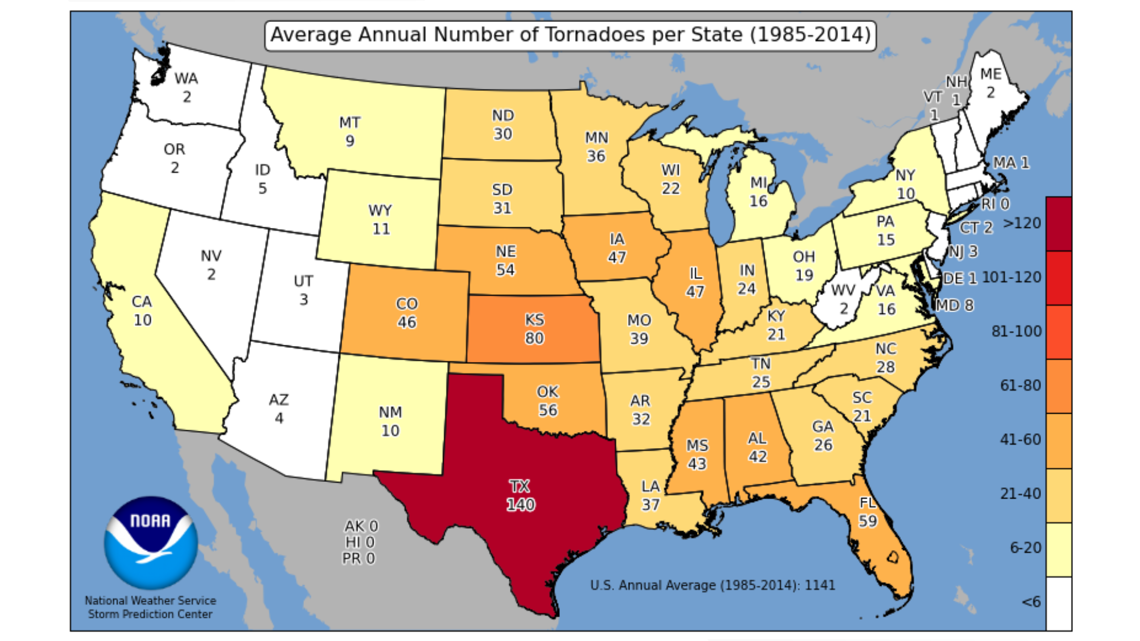 Monday was the third day in a row that a tornado watch included parts of Colorado. That is a bit unusual.
A cut-off low pressure system stalled out to our west because of high pressure blocking to the east. That caused the storm to move across our area very slowly.
It's a pattern we've been locked in since late March.