DENVER — The trees along the Front Range are soaking up all this rain Colorado has been getting recently, but too much water can be a problem.
Using the Denver International Airport weather station for reference, it has rained in Denver 19 times since May 10, counting Friday night. The most since the station was established in 1995.
The resulting soggy soils can cause trees to fall, like an old willow tree at the Windsor Gardens community in east Denver.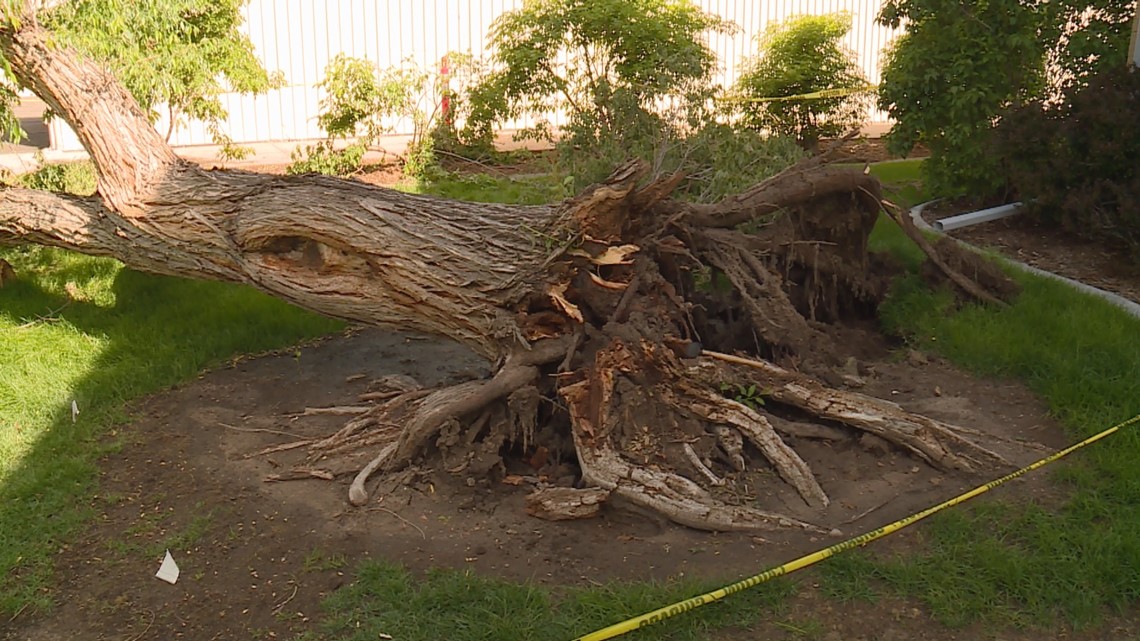 He said it was likely the soft soil that made it easier for the tree to fall, but it also had rotten roots – likely due to years of pooling water in a drainage area.
"The key to remember is that roots need oxygen or air, and clay soils don't have a lot of it anyway," Hahn said. "When Colorado's clay soils get saturated, some tree roots can rot over time and die."
Hahn says the trouble for the trees is not just on the ground level.
"The trees are growing like crazy, so there's a lot of weight in the upper parts of these trees," he said. "And this old willow had all its weight shifted to one side."
Fortunately, the willow tree at Windsor Gardens fell harmlessly away from the building and its residents.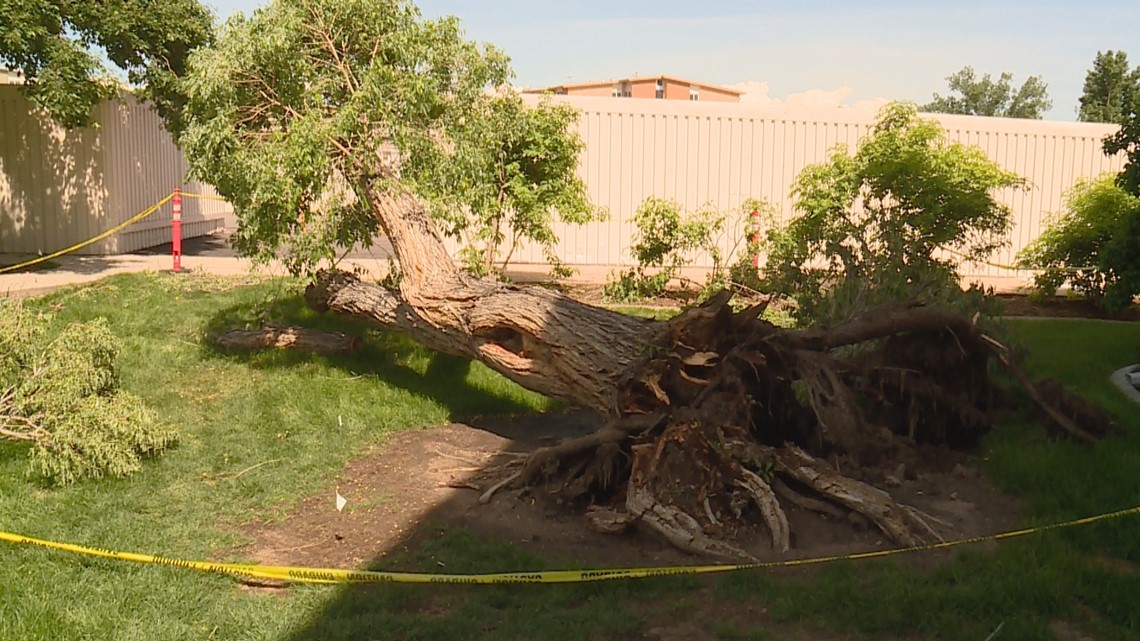 Hahn said the rainy tree troubles have been isolated. Overall, the weather has been right as rain.
"I think there is some silver lining in this cloud so to speak," he said. "Trees are really going to thrive this year because of the amount of moisture."
He said the past three years of drought and hard freezes had been taking a toll. Bark beetles and other harmful insects were preying on stressed trees all over the Front Range.
"This type of weather – there's less stress," he said. "So hopefully the pest pressures will go down for a while. That's what I'm hoping for."
Looking into the later part of the year, Hahn said the heavy load of leaves from this spring will add more surface area for heavy wet snow to stick to if we get a big storm this fall.
9NEWS+ has multiple live daily shows including 9NEWS Mornings, Next with Kyle Clark and 9NEWS+ Daily, an original streaming program. 9NEWS+ is where you can watch live breaking news, weather updates, and press conferences. You can also replay recent newscasts and find videos on demand of our top stories, local politics, investigations and Colorado specific features.