COLORADO, USA — The drought monitor, which is updated by the Drought Mitigation Center every Thursday, shows that 99% of Colorado is still under drought conditions, with just a slight expansion of level three severe drought.
Front Range residents are starting to notice the drought in their neighborhoods. The city of Boulder said they are experiencing dry ponds in their parks and open spaces.
While that does not impact the treated water supply, they also said that Boulder Reservoir may also appear dramatically low soon. The city, along with Northern Water, have started to drain the lake for routine maintenance.
Northern Water said the water released will continue to benefit the same residents that rely on Boulder Reservoir as part of their water supply, or held in other nearby areas.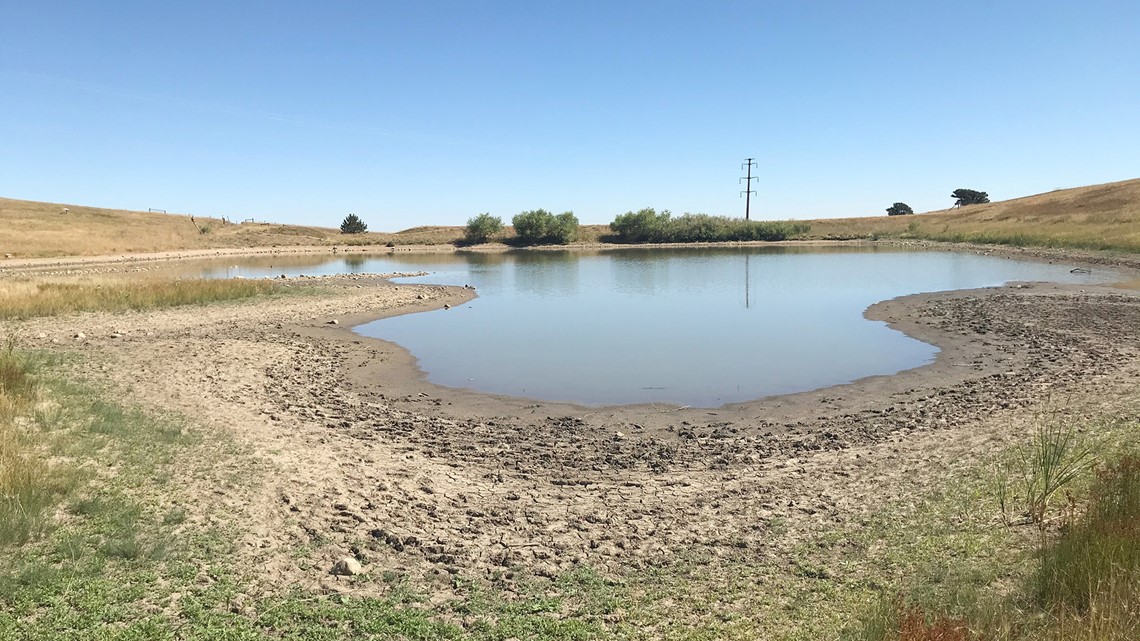 Other reservoirs around the area have been showing low storage levels because of the drought.
"You might see that Chatfield got a little bit low this summer, lower than normal," said Nathan Elder, the manager of water supply for Denver Water.
He said the grim description of the drought does not necessarily reflect the current status of the water supply.
"Right now, our reservoirs are 90% full," Elder said. "Typically, this time of year they would be 92% full, so we're right there at pretty much normal reservoir storage."
He said that's mostly a result of the very active snow season last winter. Snowpack was 11 to 18% above average by the end of March, and Elder said the Denver Water collection area peaked at about 25% above average.
Northern Water said they are also in great shape up north. Lake Granby is at 90% full, Lake Estes is at 73% and Carter Lake is at 84%. And while Horsetooth Reservoir is only at 56% full, Northern Water said that is an acceptable level for this time of year.
Northern Water is not a utility like Denver Water, but it distributes water to most Front Range cities north of Denver.
There is good news on the weather front. A storm system coming next week could bring close to an inch of rain .... or maybe even snow in areas.
Either way it will be good for drought relief.