DENVER — For weeks now, the air quality in the Denver metro area has been terrible. And Saturday could be the worst yet, as smoke from wildfires in California moves into Colorado and the Front Range.
So we went to Dr. Anthony Gerber, a pulmonologist at National Jewish Health in Denver, who treats patients with lung disease and conducts research, to ask him about the air quality and its impact.
(Editor's Note: Some responses may have been edited for context and clarity.)
9NEWS: Our air quality this year has been bad. Is it "normal" bad or worse than usual?
Gerber: Unfortunately, I think this is the new normal. I think that scientists have been predicting for 10 to 15 years that as temperatures increase, we get drought cycles, we're going to get more, bigger, worse wildfires. That was a 10-year-old prediction. It's not going to be every year. A few years ago, we had a good year. But I think more often than not, we can expect that we will have that six to eight weeks of bad air quality.
California doesn't get Colorado wildfire smoke, but we get both. If we have a fire here, we get it. If we have a fire in California, we get it. Unfortunately, it seems to be approaching the new normal.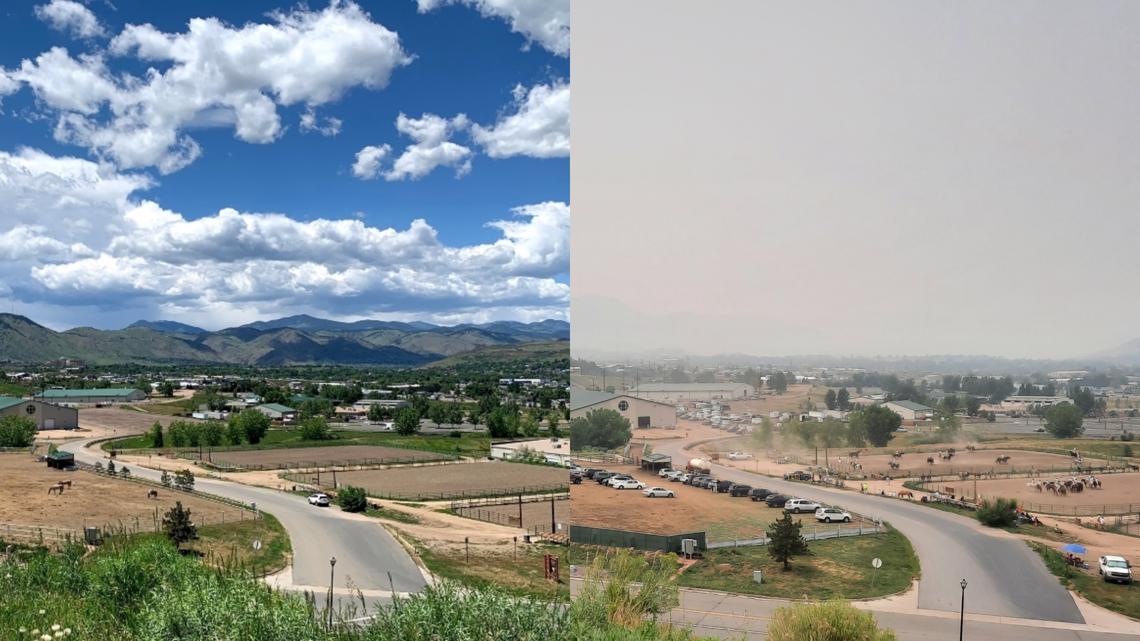 What is this smoke doing to our lungs?
Gerber: The first thing it's doing is, these little soot particles activate the inflammatory pathways in the lungs. Your airway sees it as abnormal and it turns on a response mechanism. To protect us. But when you're having weeks of it on end and having it pretty frequently, or if you have a disease like asthma or COPD that response mechanism can kick you into feeling bad and having and exacerbation.
Over long periods of time, when talking about days and weeks with these particulates floating around, it can increase an otherwise healthy person's risk of maybe getting lung disease when they're older.
Some people have a rough time with the smoke while others seem unbothered. If I feel OK, can I go for a run or a hike?
Gerber: It's a difficult question to answer. We look at people who live in areas where [the air is] more polluted. We know that's overall bad for health. It can cause an increased [risk] of stroke, heart attack, increased risk of lung disease. At the same time, we also know exercise is good for your health. We don't know exactly who's at higher risk.
I don't like to tell people for two months, don't go on a bike ride. If its bothering you – you might want to think about switching your activity.
Any other thoughts?
Gerber: We know it's a risk. We have to do better to try to control the risk. We've got to turn around greenhouse gas emissions. We've got to do better with wildfires and our ozone. But I don't think we can take otherwise healthy, young, middle-aged people and say don't exercise.
The best answer is, we need to do our part to try to reduce the problem, turn the ship around, reduce the greenhouse gas emissions which are creating this problem. That way our kids at least won't have to make the decisions we're making now.
Gerber also serves on the Colorado Air Quality Control Commission. For the purpose of this interview, he said is speaking only for himself, in his capacity as a doctor.