DENVER — It hit 92 degrees in Denver Monday, which is the 9th 90-degree day this September. That sets a record for the most all-time, tied with four other Septembers. And there's a chance it could hit 90 again on Tuesday to break that record.
It already hit 90 degrees ten times this year at the Denver Central Park weather station, and it also hit 90 degrees 10 times in Central Park in 2017. Still, Denver International Airport is the city's official climate station.
The benchmark of 90 degrees is a good way to track Denver's heat.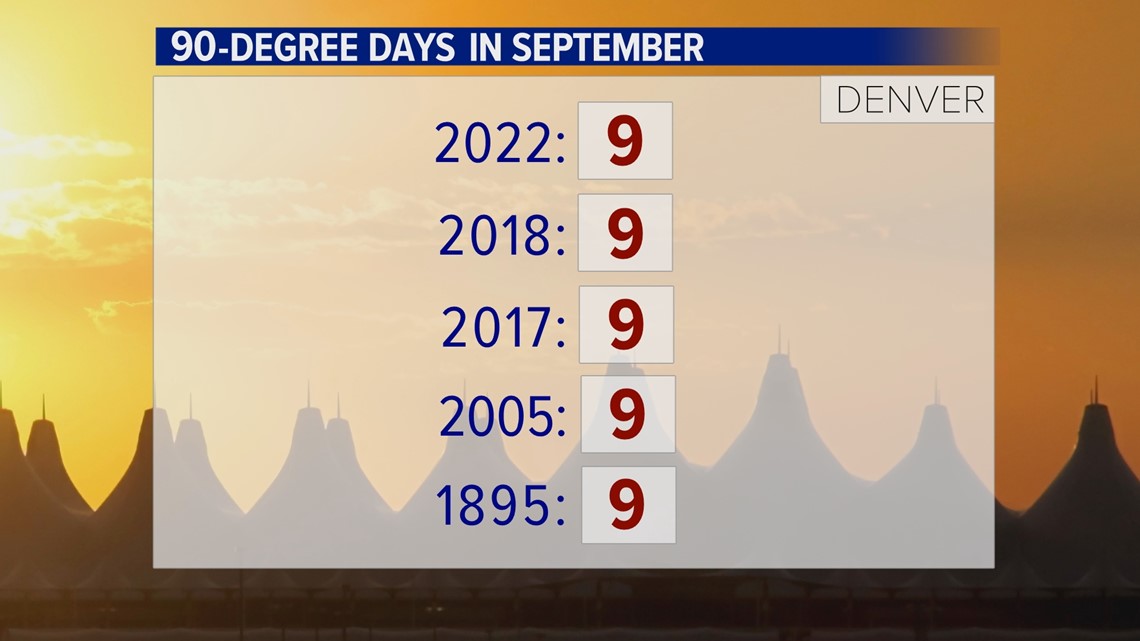 It only hits that temperature 46 times a year on average, but this year it's hit 90 degrees 66 times. That's 3rd most in history and the 8th consecutive year above the average.
The record is 75 days set in 2020.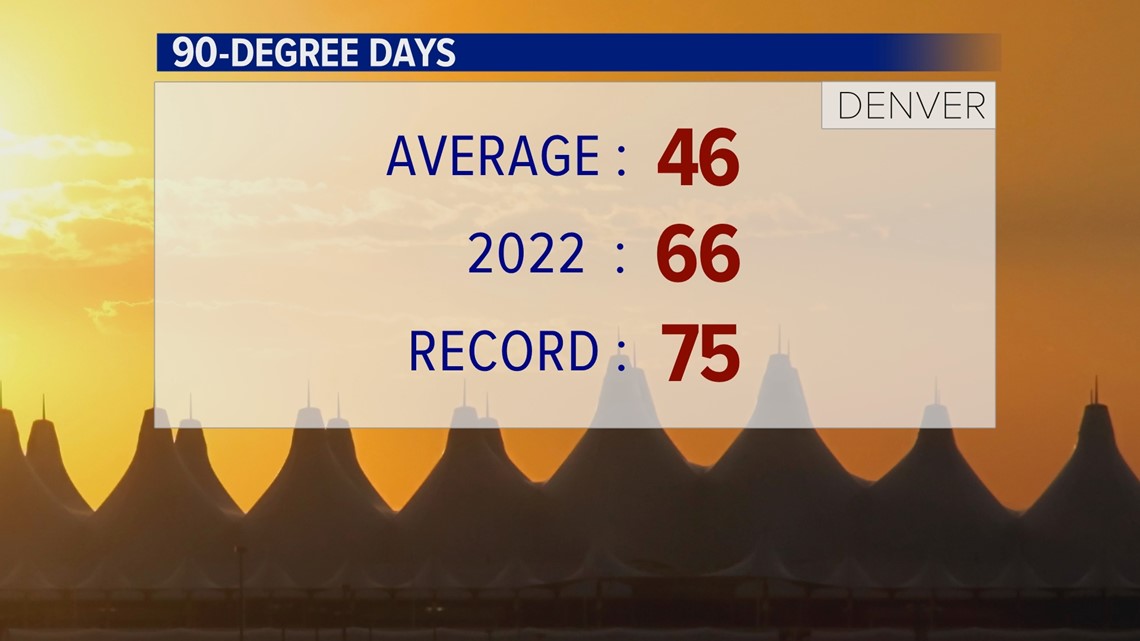 But there's good news for those starving for cooler afternoons in Denver. Tuesday will likely be the last time we see a 90-degree temperature in the forecast until May. That's when Denver's average first 90-degree days come.
The Fall Equinox is on Thursday, and it's only hit 90 degrees in Denver after September 22 six times over the past 30 years.
The American weather forecast model (GFS) is showing a slight heatwave next week but highs only reaching the middle 80s.
The model is not showing any really cold temperatures either. This could be the first September in 7 years where the temperature doesn't drop below 40 degrees.
So far the coldest temperature this September is 43 degrees.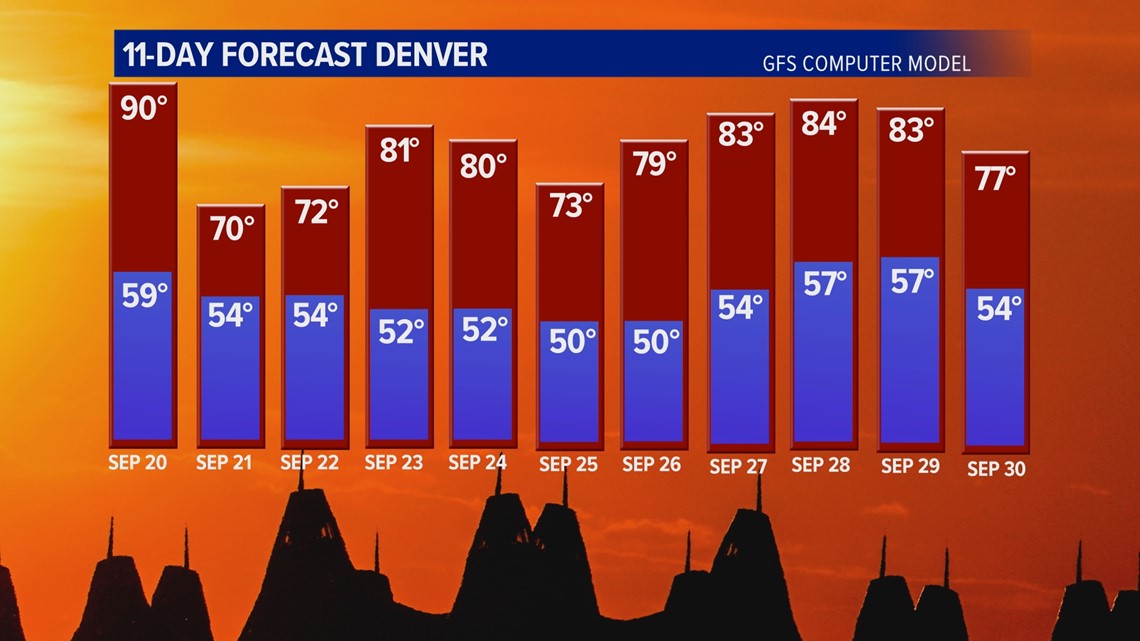 So with the relatively warm lows and all the 90s, it may be no surprise that this could be the hottest September ever recorded in Denver. It will be close, but at this point, the computer model is predicting a 3rd place finish behind September of 2019 and 2015.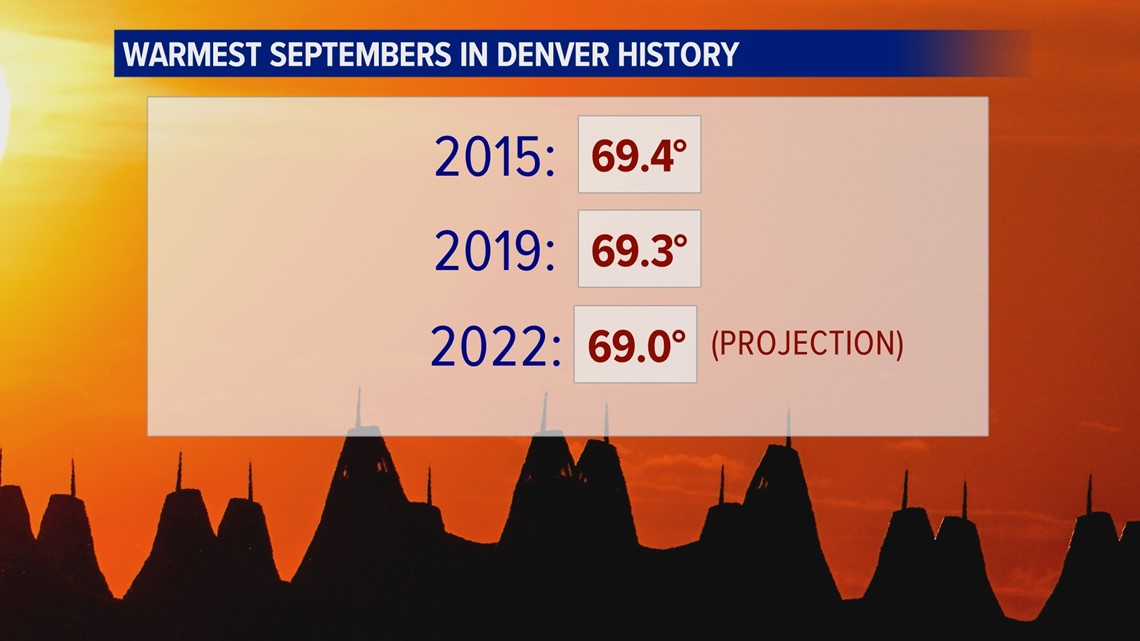 Of course, we didn't have to wait until the Equinox to escape the 90s -- you could have just gone up in elevation.
It only hit 90 degrees three times the whole year in Evergreen, and up in Summit County -- it still has never hit 90 degrees in Dillon. The National Weather Service has had a weather station there since 1914. The warmest temperature ever recorded there was 89 degrees back in 1939.