COLORADO, USA — A quick round of snow could disrupt travel across parts of Colorado tonight, especially in the mountains.
While snowfall totals from this next system won't be particularly impressive for most, the snow will fall in the form of quick bursts known as snow squalls, which could disrupt travel.
The best chance for snow squalls will be after dark – 6 p.m. or later – in the mountains along and north of Interstate 70. Rabbit Ears Pass could be especially difficult to travel, especially after dark tonight.
There is a chance for a snow squall in the Denver area on Wednesday night as well, though the chance is much lower here than in the mountains.
The highest chances for a snow squall in the Denver area on Wednesday will probably be along the Palmer Divide and just east of the city. Most likely, though, we'll see a quick snow shower between 6-11 p.m. tonight.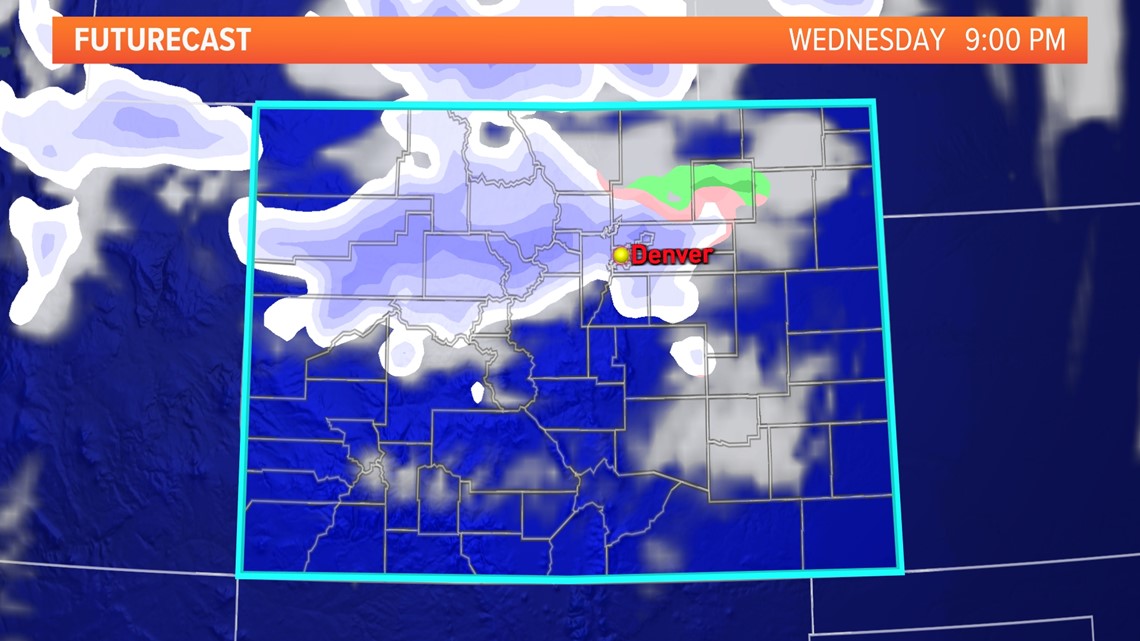 Most of the urban corridor won't see more than a dusting of snow Wednesday night. While that might not sound like much, it'll come in short order, potentially making travel difficult briefly as it does so.
Meanwhile, a widespread 3 to 6 inches of snow looks likely for the mountains along and north of I-70, with most of that snow also coming in bursts.
If you can, avoid traveling in these areas after dark on Wednesday. If you have to travel through these areas, have your emergency alerts turned on in case a Snow Squall Warning is issued for your area.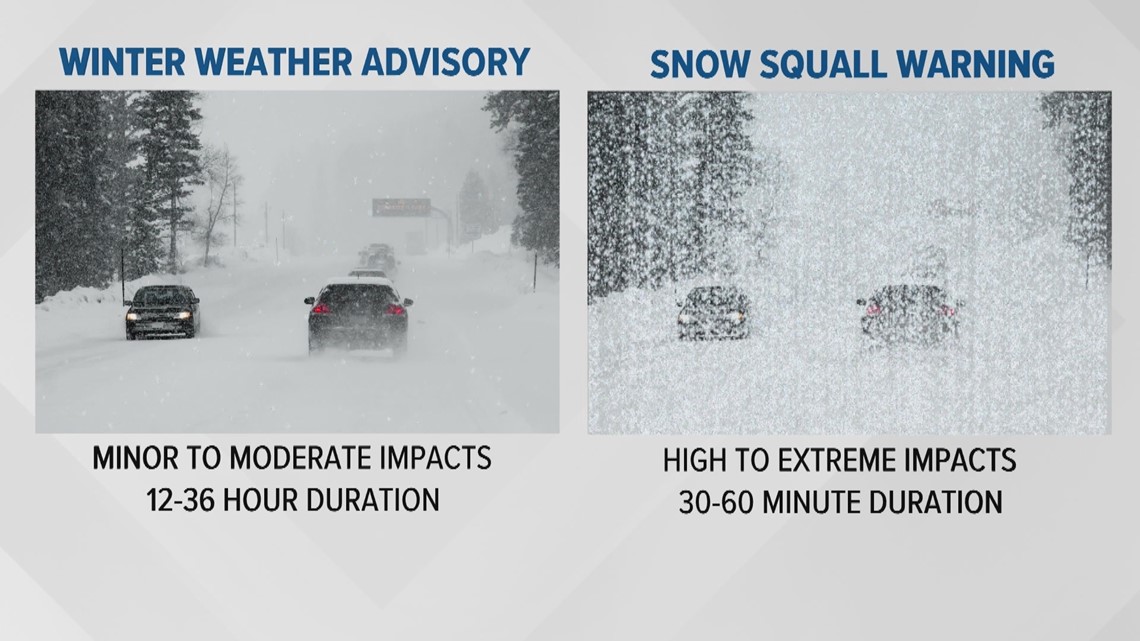 Meanwhile, it'll turn sunny but windy and much colder on Thursday. High Wind Warnings are up for parts of eastern Colorado for Thursday, and parts of the Front Range could see gusts top 60 mph on Thursday.
Calmer and much more pleasant weather is in store for Friday and the upcoming weekend for the Denver area, with temperatures mostly in the 50s and plenty of sunshine.