DENVER — With significant snow in the forecast for the weekend, the City and County of Denver released details on its plans for handling the spring storm.
The city said current snowfall amounts being predicted will result in challenging travel conditions and will likely require several days of continuous plowing operations.
"Please don't drive if you don't have to this weekend so we can manage any traffic issues," Denver Mayor Michael Hancock said during a news conference on Friday morning.
"It really pushes the ability of our folks at CDOT and your local folks of keeping the roads plowed," Gov. Jared Polis (D-Colo.) said during a Thursday news conference about the winter weather. "So I encourage you to be at a safe location from shortly after sunrise Saturday through Sunday afternoon."
Polis also said he is activating the National Guard on Friday.
"There will be about 50 members of the National Guard that can assist with search and rescue included with specialized vehicles for that purpose," Polis said. "But let me advise you, you don't want to be one of those people that has to be searched down and rescued."
Denver is preparing to deploy its big plows to the main streets, its residential plows to the side streets and heavy equipment, if needed, to move heavier accumulations of snow caused by drifting.
Crews operating the big plows will begin arriving at 10 p.m. on Thursday, according to the city, and will start round the clock coverage through the weekend and into next week.
Watch below: Denver officials talk about plans ahead of winter storm
Residential plow drivers are scheduled to work their first shift from 3 a.m. to 3 p.m. Friday and, as snow starts to accumulate, will take a single pass down the center of each side street, the city said. Additional passes by residential plows are also expected throughout the weekend.
"With significant snowfall amounts anticipated, we request that you please don't drive if you don't have to drive and give the plows plenty of space to operate," the city said in a news release.
The city noted that the small plows do not bring the street to bare pavement but can be helpful in creating a path to the main streets and preventing deep ice ruts.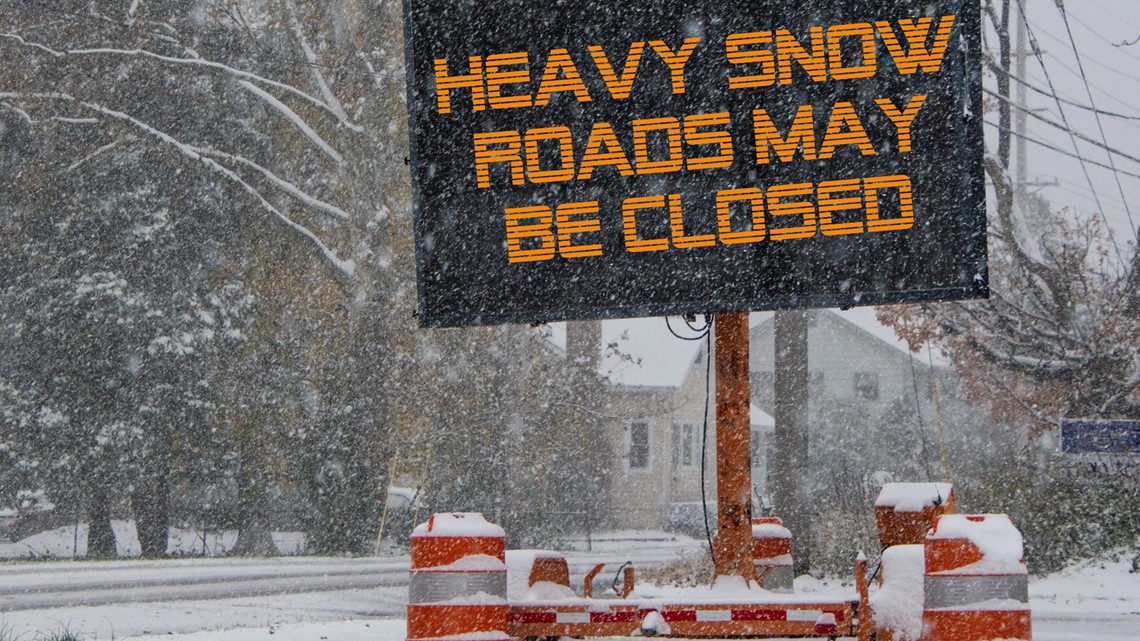 The city is encouraging people experiencing homelessness to go to shelters and to sleep indoors rather than to be in tents. Police officers and community outreach workers will be helping people on the streets connect with resources, the city said.
Hancock said four people died as the result of sleeping outdoors during the last storm.
Denver sidewalk snow
Denver residents and businesses are responsible for clearing snow and ice from public sidewalks and ADA ramps adjacent to their properties, according to the city.
Sidewalks adjacent to commercial properties (businesses and multi-family residential buildings) must be cleared within four hours, after snow has stopped falling. This includes adjacent ADA ramps and applicable bus stops.
Sidewalks adjacent to residential properties must be cleared within 24 hours after the snow has stopped falling. This also includes adjacent ADA ramps and applicable bus stops.
On-street bike lanes
The city said people on bikes should be prepared to ride in a shared lane condition during this weekend's snow event, utilizing the outermost lane available.
Icy conditions may linger in bike lane several days after the storm, the city said, particularly in shady locations. Call 311 or use Pocketgov.com to report problem.