RED FEATHER LAKES, Colo. — Here we go again.
Another round of widespread showers and storms is impacting the mountains, with Flash Flood Warnings issued early Wednesday afternoon for parts of the Cameron Peak burn scar. Meanwhile, other storms are producing hail and heavy rain across parts of the Front Range.
A Flash Flood Warning was posted for parts of the Cameron Peak burn scar shortly after noon on Wednesday. That warning expired at 7:15 p.m.
Once again, a stagnant weather pattern is keeping plenty of moisture hanging around Colorado. Southeast flow out of the Gulf of Mexico, coupled with some Pacific moisture in the mountains, means that higher-than-normal daily rain chances persist for most of the state.
As of mid-Wednesday afternoon, storms were firing on the south and west sides of the metro area, with a storm producing small hail moving through Golden and Arvada. An earlier storm led to downpours near Castle Rock and Castle Pines.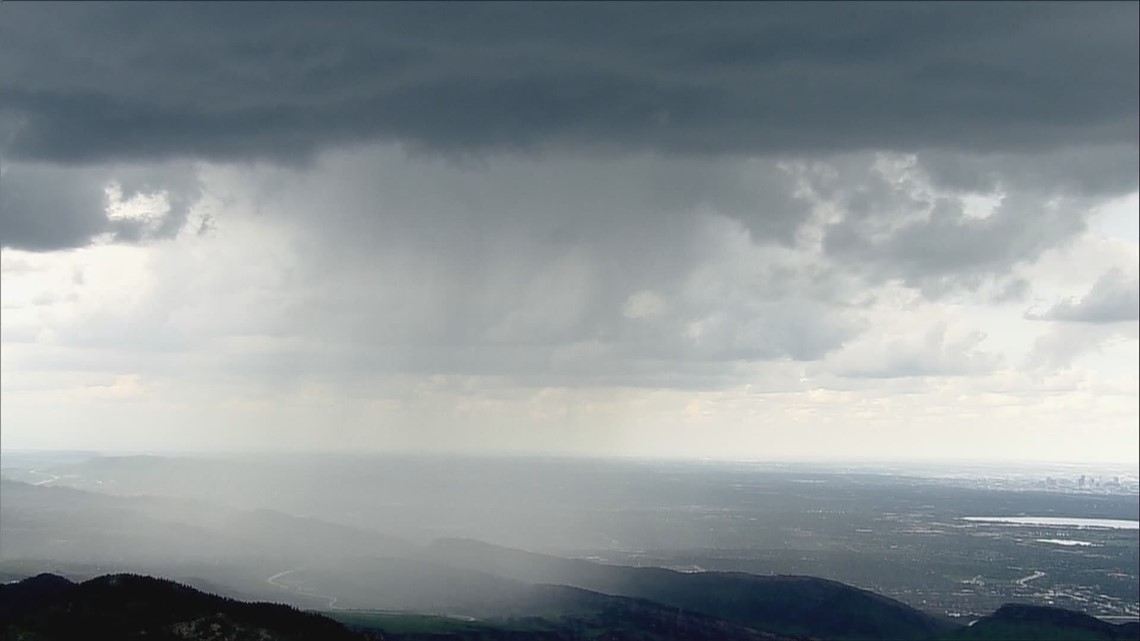 Any outdoor Denver Nuggets watch parties this evening should probably move indoors, since that's when there'll be a notably higher chance for showers and storms.
It'll stay unsettled for Thursday, with the Front Range likely looking at a slightly higher rain chance than Wednesday (and lower rain odds for the mountains). It looks drier for Friday before a sharp cold front moves in on Saturday, and that'll likely bring cooler and wetter weather once again for Sunday.
>> Live interactive radar: