DENVER — A Flash Flood Warning was issued for the Cameron Peak and East Troublesome burn scar on Wednesday afternoon. That's where as much as a half-inch of rain had already fallen, as of mid Wednesday afternoon.
The Cameron Peak burn scar-related warning runs roughly along Highway 14 from the western edge of Fort Collins through Rustic. The East Troublesome related warning includes Grand Lake and up to just west of Estes Park.
Other storms were over parts of the East Troublesome burn scar as well, as of early Wednesday afternoon, prompting a flood advisory for the area.
A flood advisory was also in place for parts of Park County around Lake George due to a slow-moving thunderstorm there.
This all comes on the heels of deadly flooding in Larimer County on Tuesday night, with at least one person killed by flooding in Poudre Canyon near Rustic.
Much of southern Colorado is also under a Flash Flood Watch after heavy rain and mudslides impacted that part of the state as well on Tuesday.
Slow-moving storms that could lead to an inch or more of rain in less than an hour could trigger more flooding on Wednesday.
Overall storm coverage will likely be slightly higher on Wednesday compared to Tuesday, which could increase the risk for flash flooding.
Some of the storms could reach Denver and the urban corridor on Wednesday as well, although the flash flood risk is considerably lower in Denver than in and around the wildfire burn scars. Storms could reach Denver between 3 p.m. and 7 p.m. on Wednesday.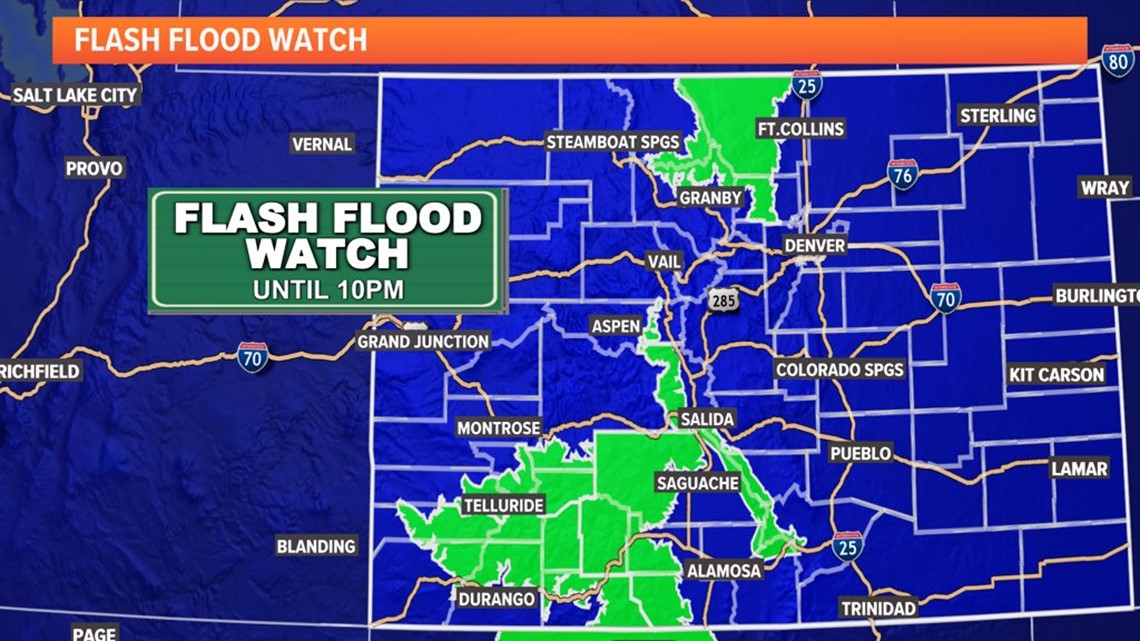 Conditions are expected to improve somewhat on Thursday before more slow-moving storms could create more issues yet again on Friday and Saturday.