DENVER — Stormy weather continued overnight Monday into Tuesday and brought hail to the Denver metro area.
Some city streets were covered with a layer of hail that looked more like snow.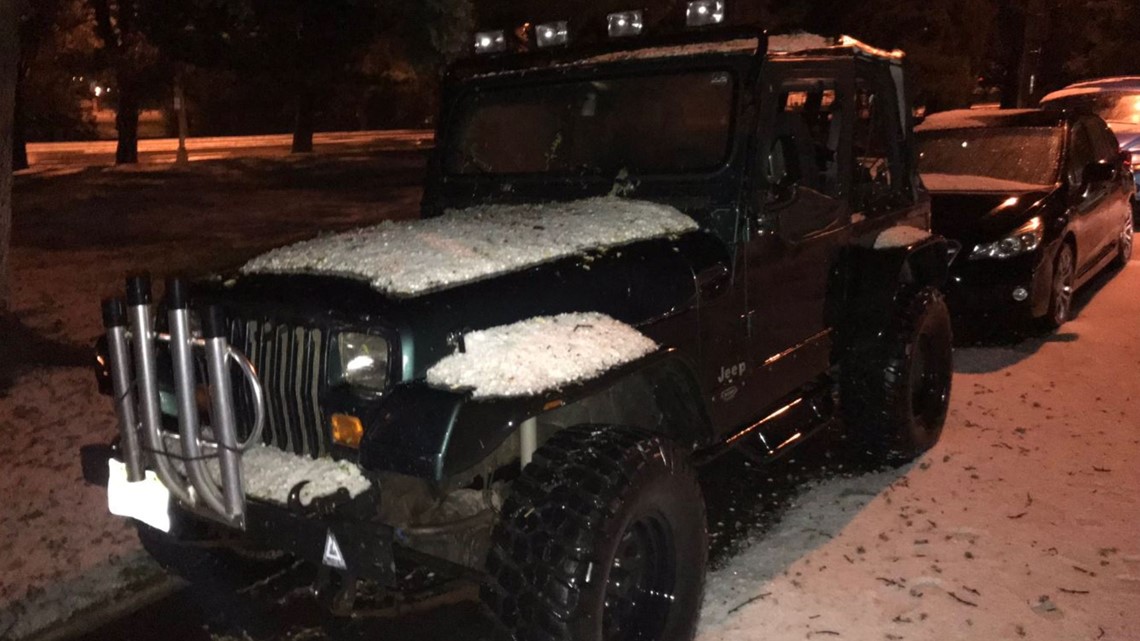 The hail storm moved through the Denver area around 1:30 a.m., quickly covering the streets. Video taken around that time near Speer Boulevard and Logan Street shows just how quickly that hail piled up.
At least one viewer in the Green Valley Ranch area of Denver said the storm was very loud and set off multiple car alarms.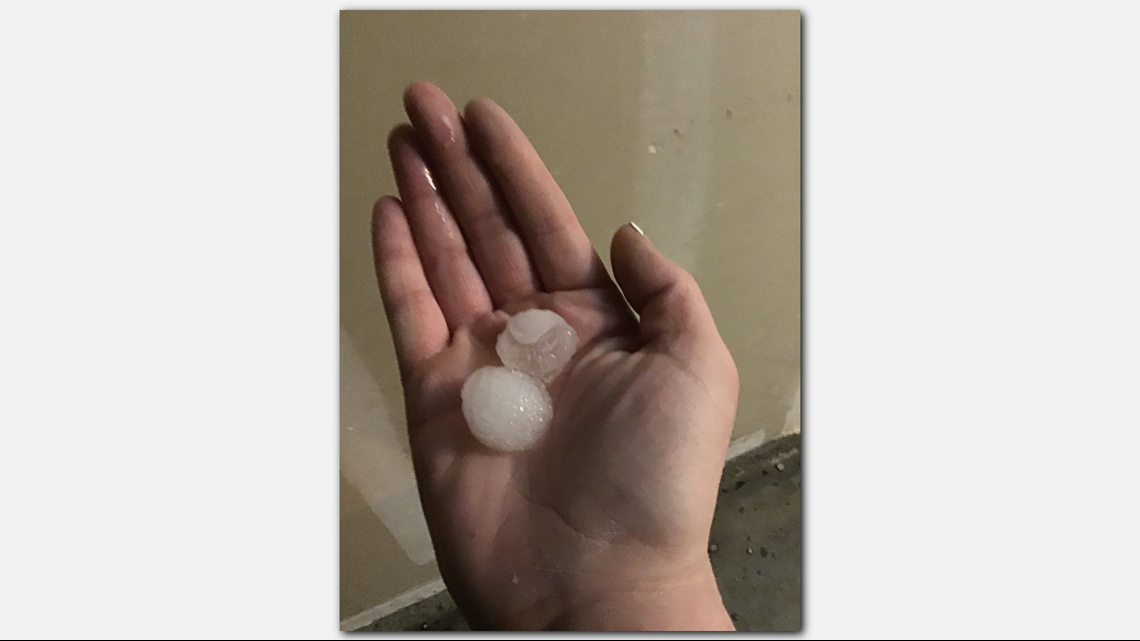 It wasn't just Denver, residents of other cities also reported hail Tuesday morning. One viewer sent photos of the deck and patio furniture covered with a layer of hail in Littleton.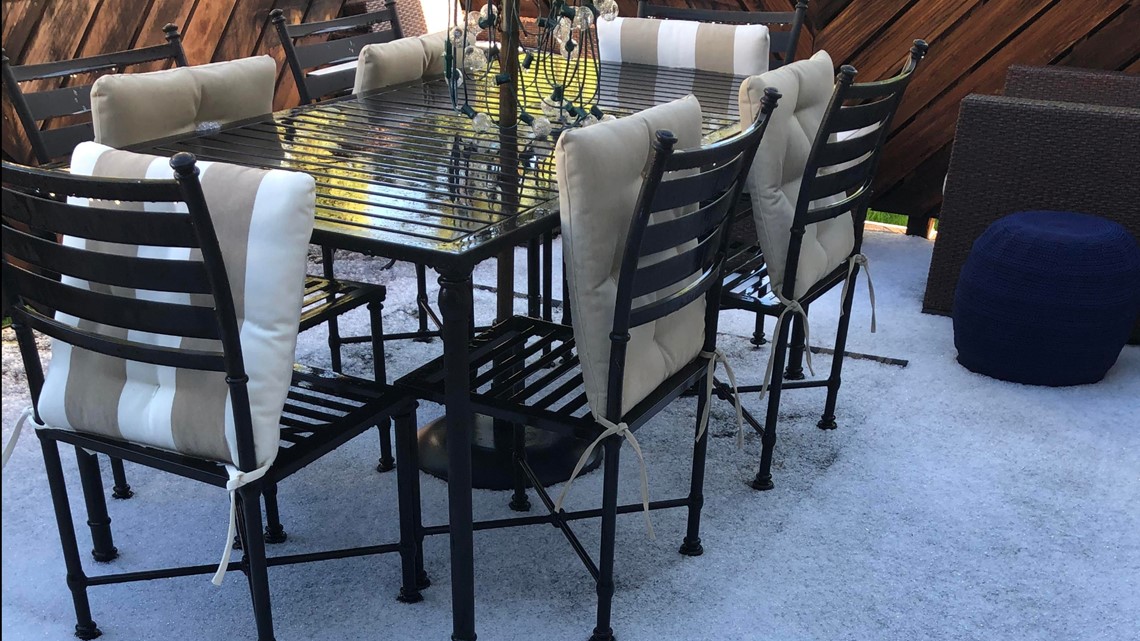 Another viewer from Denver submitted a photo showing the 800 block of Vine Steet in Denver which was completely covered with leaves as a result of the hail.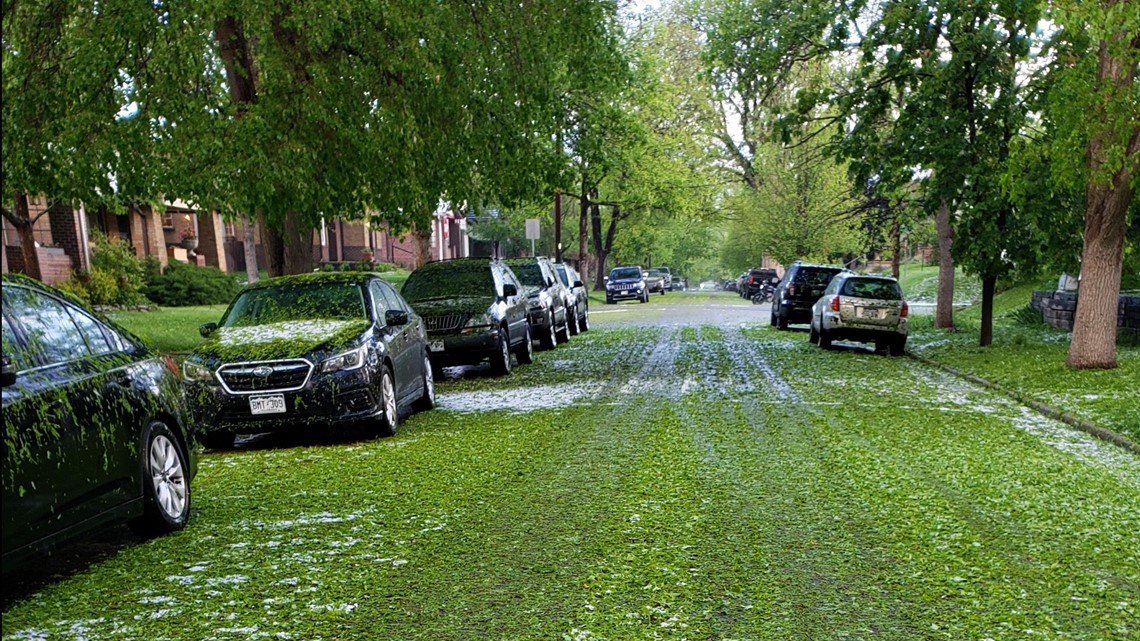 It came down so fast that many plants and tree leaves were shredded.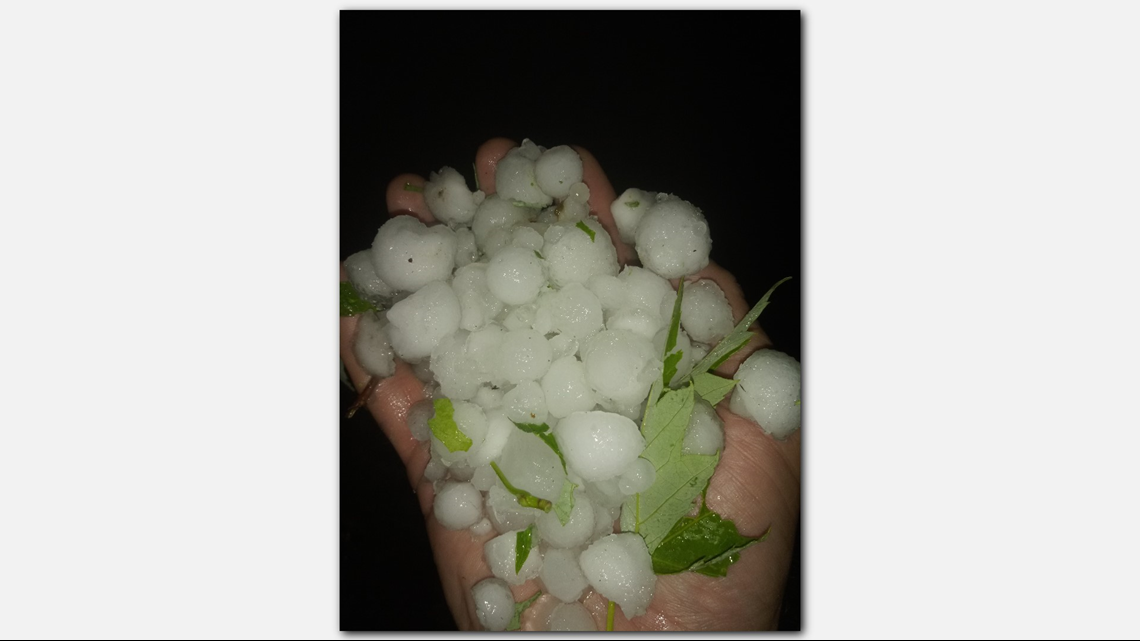 Eight tornadoes were reported as severe weather rattled Colorado at the end of the Memorial Day weekend.
According to the National Weather Service (NWS), there was no reported damage or injuries from the weak tornadoes that touched down across northeast Colorado Monday afternoon and evening.