KUSA — Severe storms that brought damaging hail swept through several Colorado areas, including Greeley, Evans, Kit Carson, Fort Collins, LaSalle and Flagler.
KUSA
In addition, three confirmed tornadoes touched down in northeast Colorado Sunday.
PHOTOS: damage from possible Brush tornado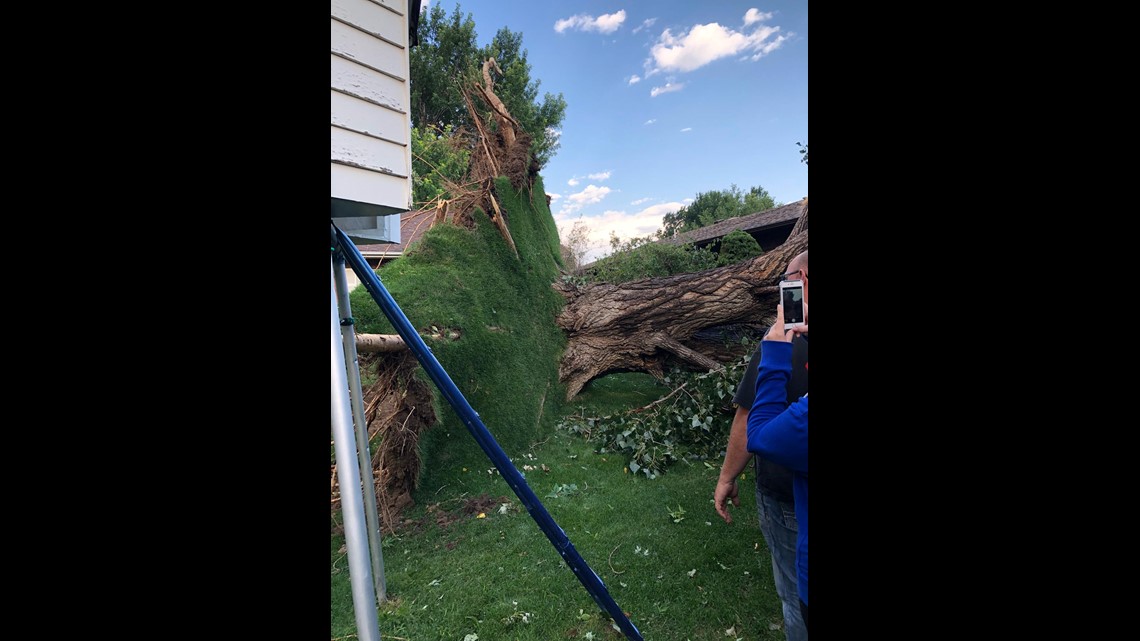 Two suspected tornadoes touched down in Brush (Morgan County) and another touched down in Raymer in Weld County. The tornado in Brush left damage to the airport. and uprooted trees.
RELATED : Brush airport damaged by possible tornado
"My phone went off, it went off a couple times next thing I know trees are blowin over everything is just gone," said Brush resident Kristina Wilson.
Senator Cory Gardner lives on the eastern plains and was on his way back to his home from Denver when the storm hit Sunday. He had to take cover.
"I've been driving on this road my whole life, " Sen. Gardner said. "You can see the hangars here, the airplanes tossed over, a couple of old cars here looks like old Plymouth pick up that's been sat on by a Cessna there."
STORY | You shouldn't call a thunderstorm a 'monsoon.' Here's why
LOOKING AHEAD | 7 Day Forecast
Sunday morning's cloud cover played a role in the severe weather. The longer the low clouds stick around, the less instability.
The earlier the low, thick clouds clear, the better the chance for strong to severe storms. If the clouds linger into the afternoon, the atmosphere will stay cooler and more stable.