LARIMER COUNTY, Colo. — The Larimer County Sheriff's Office (LCSO) lifted mandatory evacuations for the area of Highway 14 from Rustic to Ted's Place due to flash flooding in the area.
LCSO said residents there can return to homes in that area, which is in the Poudre Canyon, northwest of Fort Collins in the area where the Cameron Peak Fire burned last summer.
The first mandatory evacuations from the sheriff's office were issued at 7:45 p.m. Tuesday, alerting residents of immediate and imminent danger and encouraging residents to leave the area and quickly as possible.
They asked people not to delay leaving to gather belongings or make efforts to protect their homes or businesses.
An evacuation site is set up by the Red Cross at Cache La Porte Middle School, located 3515 W. County Road 54G.
Highway 14 remains closed for the general public between Highway 287 and Gould.
To view a map of the evacuation area, you can visit nocoalert.org. Those who would like updates on evacuation notices can text the word LCEVAC to 888777.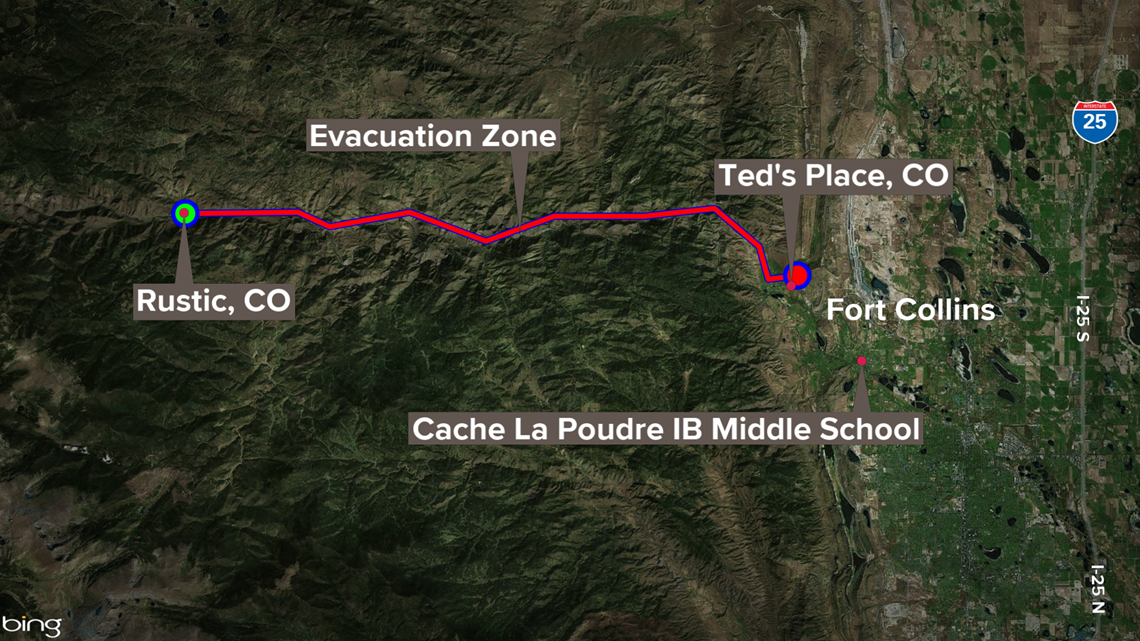 Emergency messages warned people to avoid the area subjected to flooding, including dips, low spots, ditches and to not attempt to cross flowing streams or creeks.
The warning also warned drivers not to attempt to cross flowing streams or creeks – saying "if your vehicle stalls, leave it immediately and seek higher ground."
LCSO advised people to avoid any part of the Poudre River until further notice.
Poudre Valley REA (PVREA) said reported mudslides have resulted in outages affecting nearly 130 members.