DENVER — A late spring storm is bringing wet, heavy snow to much of Colorado Monday night.
Snow is expected to fall off and on through the night and will sometimes mix with rain as the temperature holds around 32 degrees.
We are expecting 2-4 inches of snow in the metro area by the morning. West and south suburbs could see 3-6 inches and location over 7,000 feet could have as much as 5-10 inches of snow Monday night into Tuesday morning.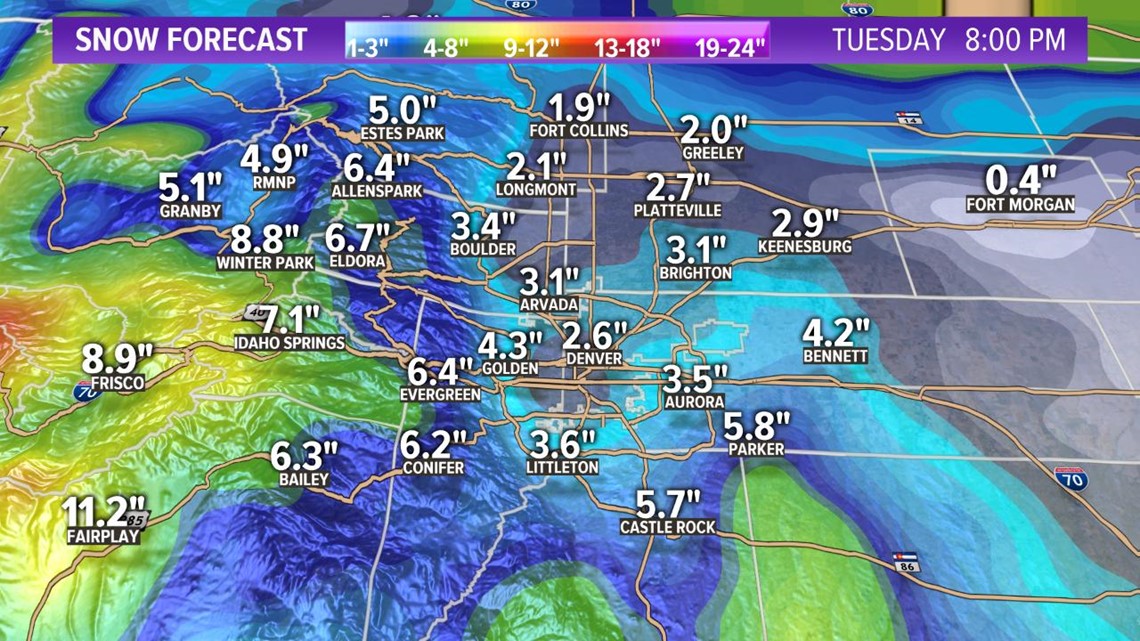 The metro snow will accumulate on the grass, but roads will see quick melting. Expect slush and some slick spots for the morning drive.
Tree limbs will need protection and to be brushed off. Broken limbs are likely and plants need protection and cover!
Denver is under a Winter Weather Advisory overnight until 9 a.m. Tuesday.
Snow should wind down by mid-morning Tuesday when afternoon rain showers likely along the front range.
Heavy snow continues in the mountains and foothills during the day with travel advisories for heavy snow.
A little milder and drier Wednesday. Sunshine and 70s by the weekend!