COLORADO, USA — The desert southwest is heating up. Phoenix and Las Vegas hit 107 degrees on Wednesday.
The 109 degrees in Barstow broke a record for May 27, and even Death Valley, an area know for daily hot temperatures, broke an all-time record with a 118 temperature reading.
That 100-degree heat is popping up again on Thursday ... and more records are possible.
This heat is a result of a weather pattern known as an omega block. This occurs when there are two low pressure systems on either side of a strong ridge of high pressure.
There is usually cooler, stormier weather on the sides, with the heat in the middle.
Meteorologists call this an omega block, because the pattern resembles the Greek letter Omega.
It's usually a long-lasting weather pattern that can often persist for more than a week.
The pattern is forecast to drift east Friday, which will open the door for very warm temperatures in Colorado. We will not likely see any 100s, although there is a slight chance in places like Grand Junction, but many upper 80s and 90s are likely over the next seven days.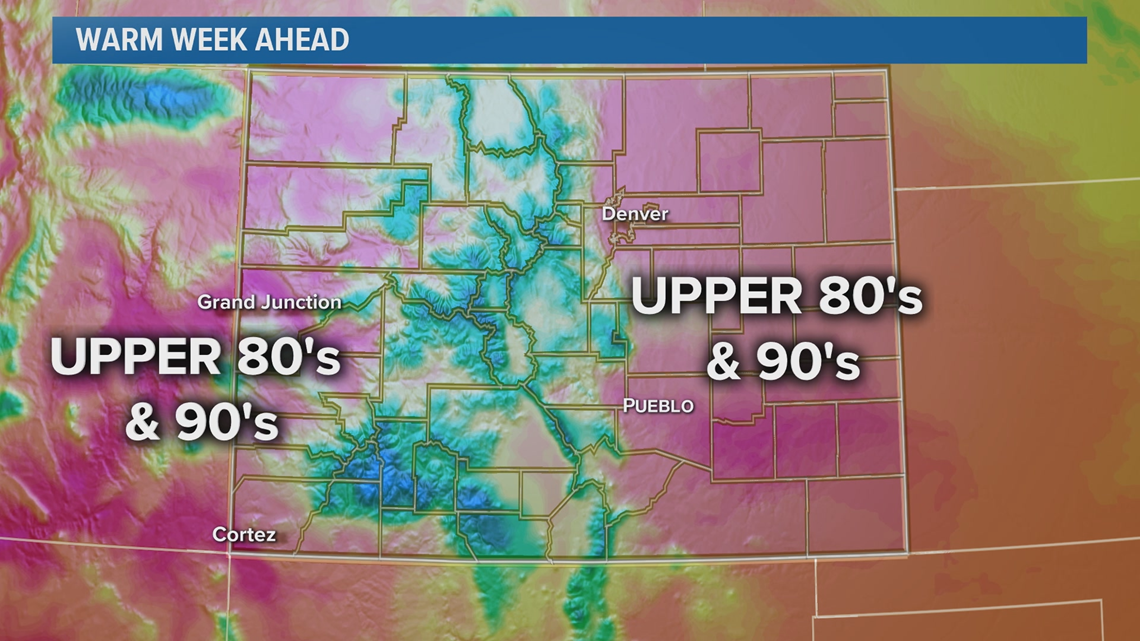 As for the "block" part of this weather pattern?
It's because the ridge of high pressure is a block for storms. This means our chances for a severe weather outbreak in Colorado will be diminished, although there's still a possibility for day-to-day thunderstorms.
Those can feature isolated cells.
Diurnal heating, wind shifts, and even shortwave troughs will still impact our state during this stretch.