That means a huge portion of the state was seeing critical fire weather.
While anytime it is dry and windy fire danger is high, meteorologists look for specific conditions to issue Red Flag Warnings.
The National Weather Service divides Colorado up into four different forecast regions. And on Tuesday, all four regions issued Red Flag Warnings on the same day for the first time in 2022.
The lead forecaster for each of the four National Weather Service offices is looking for specific weather conditions to develop that could make wildfires easier to start, and harder to put out.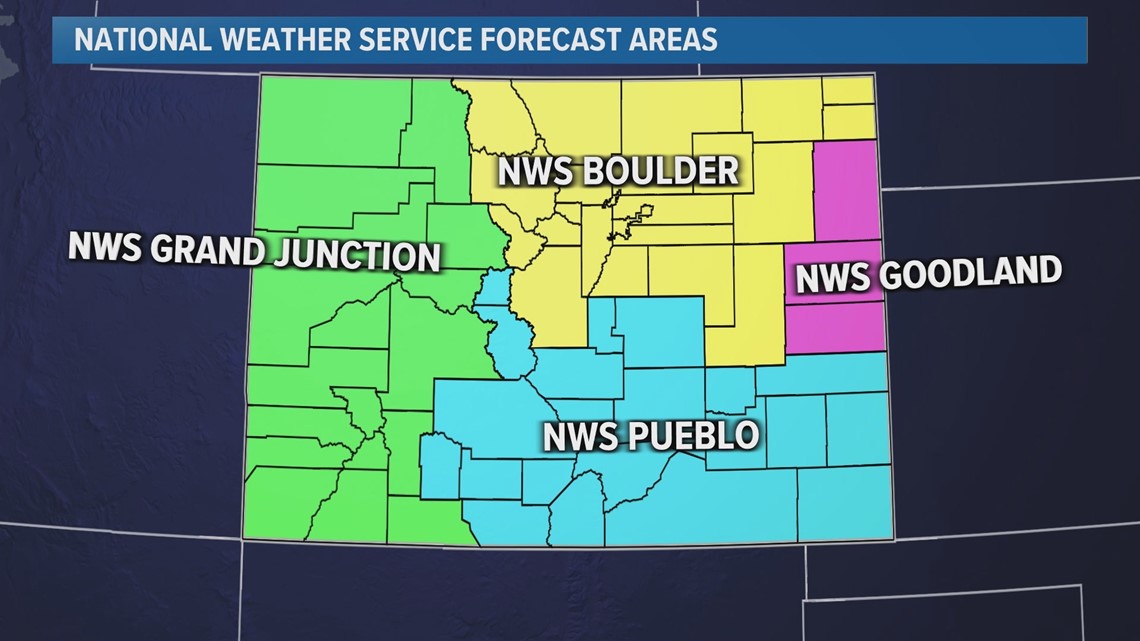 Relative humidity at or below 15%
Wind gusts of 25 miles per hour or greater
More than 15% coverage of dry lightning in an area
A thunderstorm is considered dry if it produces less than a tenth of an inch of rainfall.
These conditions must last for three or more hours in a 12-hour period.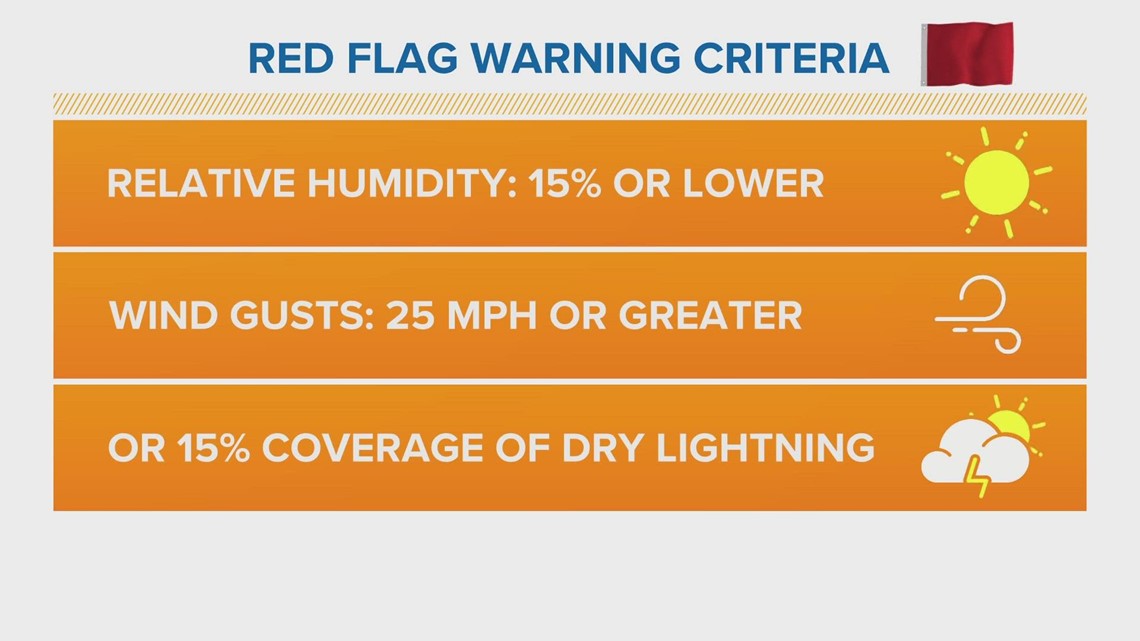 The humidity and wind duration criteria can be a little above threshold if there is specific weather event forecast that could spike high winds, or shift the winds suddenly, like the passage of a strong cold front.
The vegetation must also be considered critically dry. The weather forecaster works closely with land managers to determine if the grasses, shrubs, and trees are at critical levels.
So far, it's mostly the one-hour fuels that are at critical fuel moisture levels, but much of the state's 100-hour fuels are starting to reach critical levels as well.
Red Flag Warning areas are communicated by using political boundaries like county lines, but it should be noted that weather cannot be contained by those boundaries. Fire weather conditions may exist outside of the shaded warning areas.
Another round of Red Flag Warnings has been issued for Wednesday, which would be the 16th consecutive day with fire weather warnings somewhere in Colorado. There is a chance that Thursday will have a small portion of warnings again, before Friday, which is forecast to be the worst fire weather conditions of the year so far in Colorado.