PARKER, Colo. — The Force is strong with one STEM student from Valor Christian High School. His class was asked to think outside the box for an engineering project – and so he took his thinking outside the galaxy.
"I just think the lightsaber is the icon of high level science fiction technology," said Evan Garneau. "I've been in love with star wars since I was a kid."
He found the blueprints online and built a lightsaber from scratch. He said it required 20 hours of 3-D printing parts. He did the wiring and soldering solo, and even coded the programming himself.
Garneau said it was part of a relatively new STEM class at Valor. STEM is learning focused on Science, Technology, Engineering, and Math.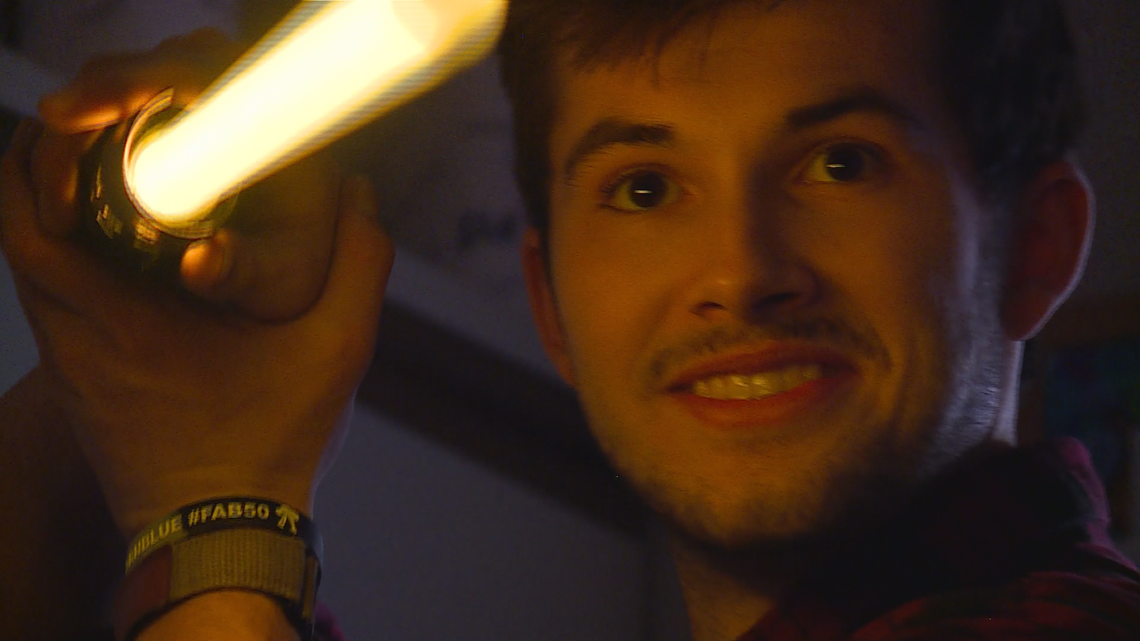 Garneau's former middle school, Parker Core Knowledge Charter, asked him to take his Jedi skills back to the place where he discovered his love for science and math after hearing about the project.
"I went to my first Science Olympiad when I was in the 8th grade here, and it just kind of took off from there," said Garneau. "STEM has been a part of me since then."
He gave a demonstration and pep talk to a group of young apprentices in an elective class called "How Things Work". He's hoping that one of those pupils will be next to carry the torch.
"Some people might say it's just a toy, but I learned a ton about electronics, coding and stuff like that," said Garneau. "I just want them to have fun. Do something that you really enjoy."