KUSA — A new warning system is being implemented across the country this winter … and it could impact your travel plans. It's called a snow squall warning.
A snow squall looks different from a blizzard or winter storm. The National Weather Service defines it as an intense period of moderate to heavy snowfall that is limited in duration and can be accompanied by strong, gusty surface winds and possibly lightning.
The warning itself will only cover a few counties and will likely last less than an hour – in fact, it will look very similar to a severe thunderstorm warning or a tornado warning.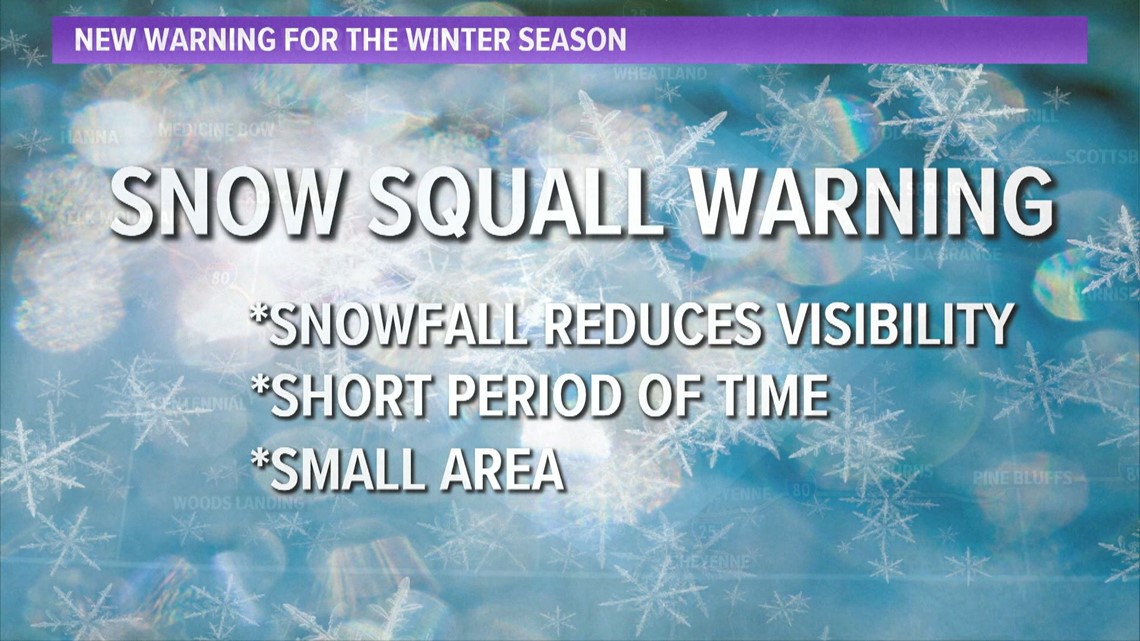 A blizzard warning, on the other hand, covers a larger area and is issued when heavy snow and strong winds are expected to last for at least three hours.
Snow squalls produce a rapidly-changing weather environment that can lead to deadly accidents and major pileups that can take hours to clean up.
Last winter, the National Weather Service tested the new warning in seven different offices including Cheyenne and North Platte. This season, they're expanding it across the country.
But, you won't see a snow squall warning issued across Colorado this season. The individual offices in our state decided to wait at least one more winter before implementing these warnings to avoid confusion.
Colorado typically sees moderate to heavy snowfall when winter storm warnings and advisories or blizzard warnings are already in effect. So, the weather offices in Boulder, Pueblo and Grand Junction want to wait and see how this winter season goes and re-assess next season. You will see these warnings pop up if you are in southeast Wyoming, western Nebraska and possibly Kansas.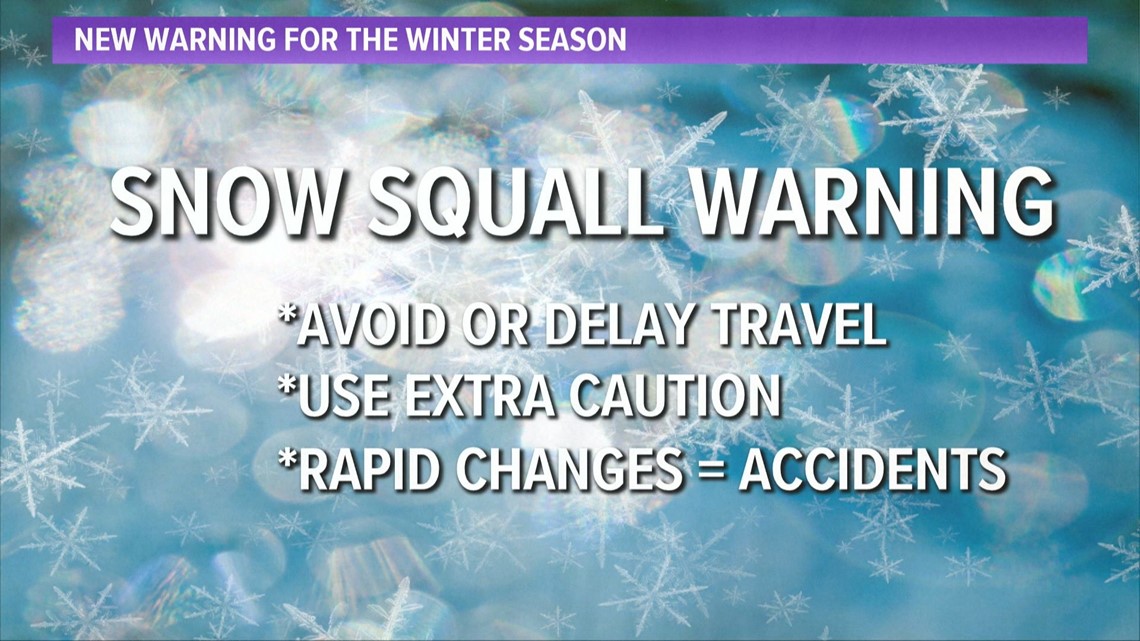 Similar to severe thunderstorm warnings, snow squall warnings will appear on your smart phone if you are in the area that has been warned. Since conditions can deteriorate rapidly during a snow squall, avoid or delay travel if you are within the warning area.
If you must travel, use extra caution, drive slowly and know it will take longer to get to your destination.
Deadly accidents can happen quickly when heavy snow starts to fall. Your safety should be your No. 1 priority.