DENVER — Wednesday's storm was our biggest of the season with nearly a foot of snow in some places around the Denver metro area.
Locations from western Colorado Springs up to the Palmer Divide and Monument reported receiving more than 8 inches of snow.
Denver International Airport saw 2.7 inches, which was on the low end of totals around the metro area.
The snow ended Wednesday afternoon, and Arctic-cold temperatures will hang over Colorado into Thursday.
Southwest Colorado Springs - 22 inches
Air Force Academy - 14 inches
Commerce City - 13.6 inches
Cascade - 12.5 inches
Thornton - 11 inches
Loveland - 11 inches
Denver, southeast - 11 inches
Federal Heights - 10.5 inches
Aurora, west-northwest - 10.5 inches
Northglenn - 10.2 inches
Englewood - 10.2 inches
Boulder - 10.1 inches
Longmont - 10 inches
Highlands Ranch, southwest - 10 inches
Crescent Village - 10 inches
Westminster, southwest - 9.5 inches
Wheat Ridge - 9.5 inches
Lakewood, northeast - 9.5 inches
Arvada, northwest - 9.2 inches
Fort Collins - 9.2 inches
Monument, southeast - 9 inches
Louisville, northwest - 8.7 inches
West Colorado Springs - 8.5 inches
Broomfield - 8.4 inches
Erie - 8.3 inches
Parker - 8.1 inches
Centennial - 8 inches
Genesee - 8 inches
Firestone - 8 inches
Manitou Springs - 8 inches
Peterson Air Force Base - 8 inches
Greeley - 8 inches
Aspen Park - 8 inches
Castle Rock - 7.8 inches
Golden, southeast - 7.5 inches
Littleton - 7.5 inches
Nederland - 7.5 inches
Ken Caryl - 7.5 inches
Black Forest - 7.1 inches
Bailey - 7 inches
Falcon - 7 inches
Woodland Park- 7 inches
Aurora, southwest - 7 inches
Florissant - 6.1 inches
Evergreen - 5.1 inches
Watkins - 5 inches
Kiowa - 5 inches
Morrison - 4 inches
Denver International Airport - 2.7 inches
PHOTOS: Colorado enjoys February snow day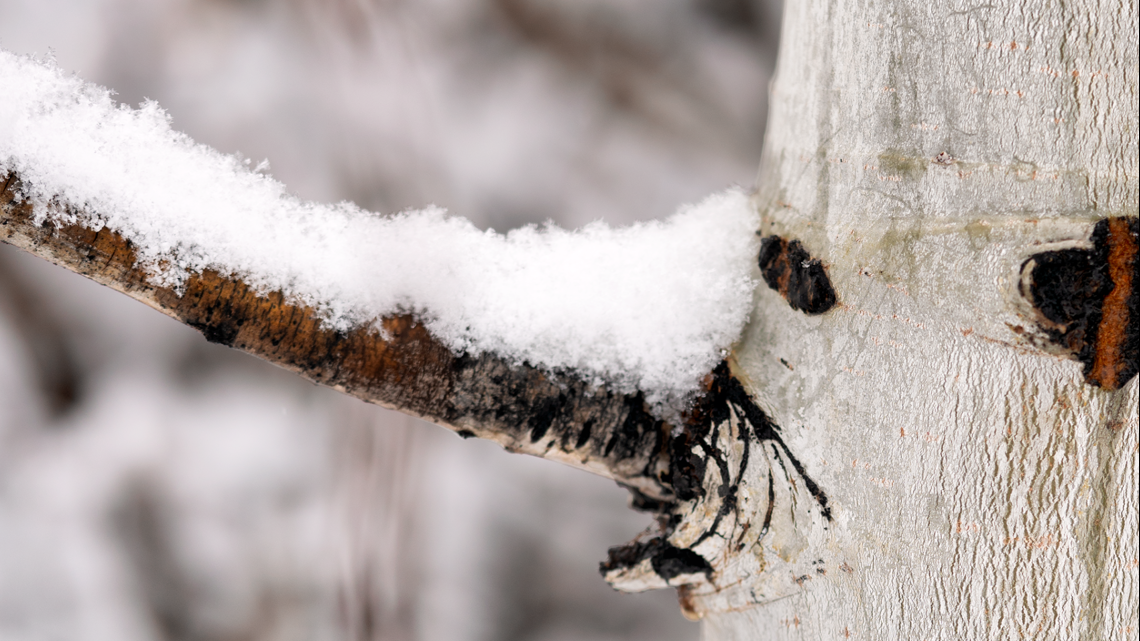 > Watch: People living outside in Denver prepare for brutal cold