DENVER — There's been a lot of shoveling to do on the Front Range this season, and the ground has been covered in white for a near-record number of days.
And the bulk of the snow season still lies ahead. At least on average. Over the last 30 years, the snowiest months on the Front Range have been February, March and April.
Historically, February is the fourth-snowiest month in Denver, but over the last 30 years it has surpassed December and moved into third place.
The official Denver snow total so far stands at 35 inches. It usually takes until March to hit that number. There are a few more chances for snow in January.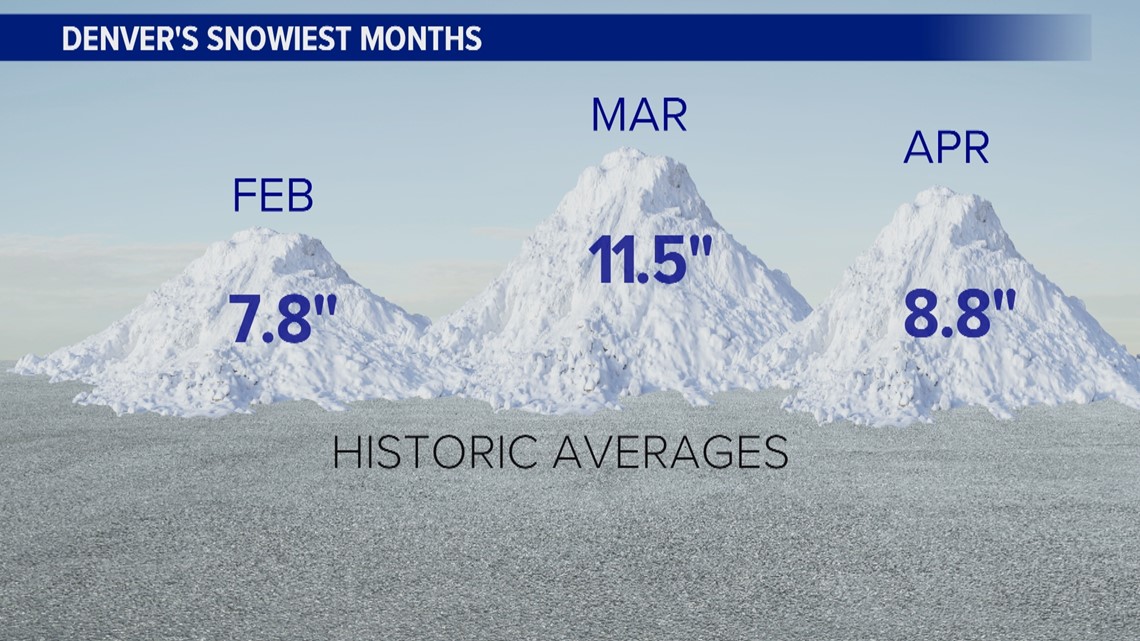 If the next three months just meet average, Denver is in store for about another 2 feet of snow.
Tack on the inch-and-a-half average for May, and that's a total of about 8 inches above the 56.9 inches average for the season (64.8 inches). That would be more snow than five of the last six years.
February has been the most overperforming snow month in recent years. The historic average is only 7.8 inches, but Denver's ended up with more than a foot of snow each of the last four years.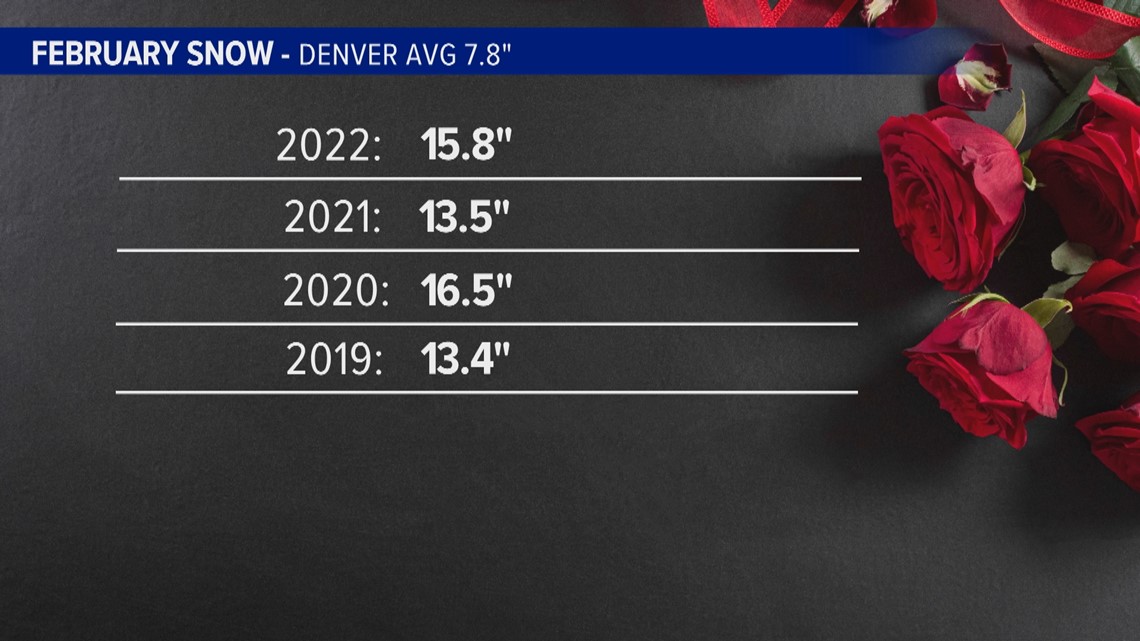 To even things out, though, April has been well below average in five of the last six years.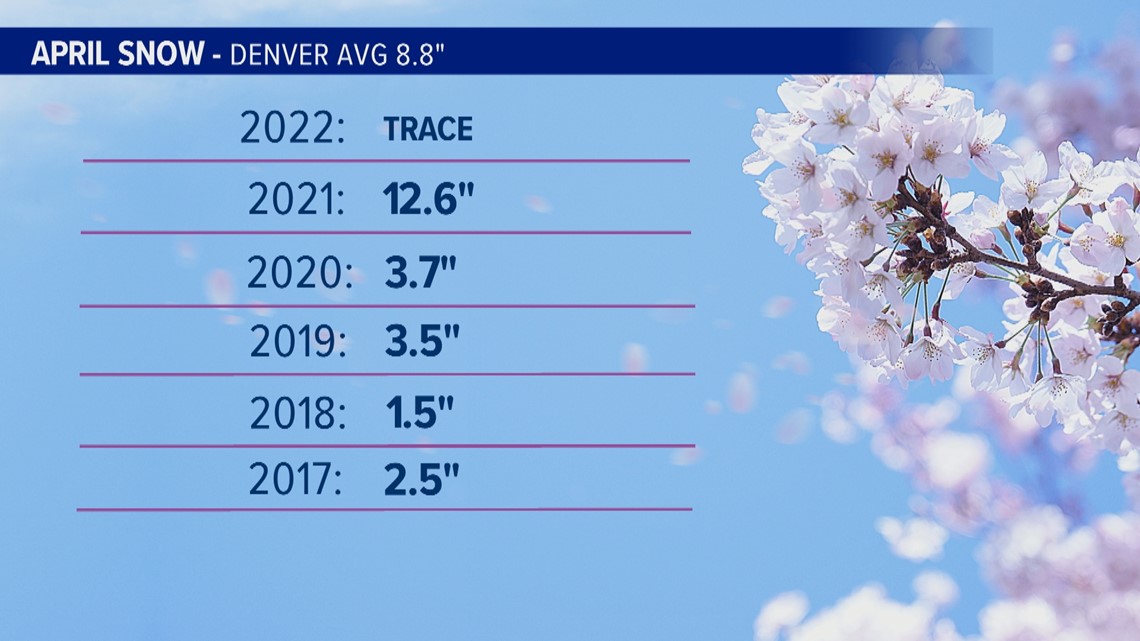 March and April do have the big averages, which is more great news for snow lovers, but there's a little weather nugget in those months for everybody.
There are fewer storms on average. Those big totals can come from just one or two big storms. That means there's more room for warmer days and the snow melts faster.
Denver gets an average of 13 60-degree days in March, and the first 70-degree day comes in the first week of March, on average.
Elsewhere on the Front Range
Boulder
February = 16.1 inches
March = 16.7 inches
April = 14.2 inches
Evergreen
February = 12.2 inches
March = 17.2 inches
April = 14.4 inches
Castle Rock
February = 8.8 inches
March = 9.4 inches
April = 7.9 inches
In Fort Collins, December is the third snowiest month instead of April. February = 8.0 inches
March = 10.0 inches
December = 7.5 inches
In Greeley, the most snow falls during the winter months.
December = 6.2 inches
January = 5.4 inches
February = 5.3 inches