COLORADO, USA — Colorado's exceptionally snowy winter provided all sorts of good news for the mountains, ranging from a near-elimination of drought conditions for the high country to great skiing and snowboarding basically all winter long.
But with all that snow came an unusually deadly winter for avalanches in Colorado.
The 1987 and 2013 avalanche years saw the same number of deaths, according to the data. Twelve people died in avalanches in each of the 1993 and 2021 avalanche years.
"This year, we have a lot of snow and we've had continued snow into April and now into the beginning of May, which is not that unusual for us," said Ethan Greene, the CAIC director. "And we are still seeing avalanche danger in the mountains."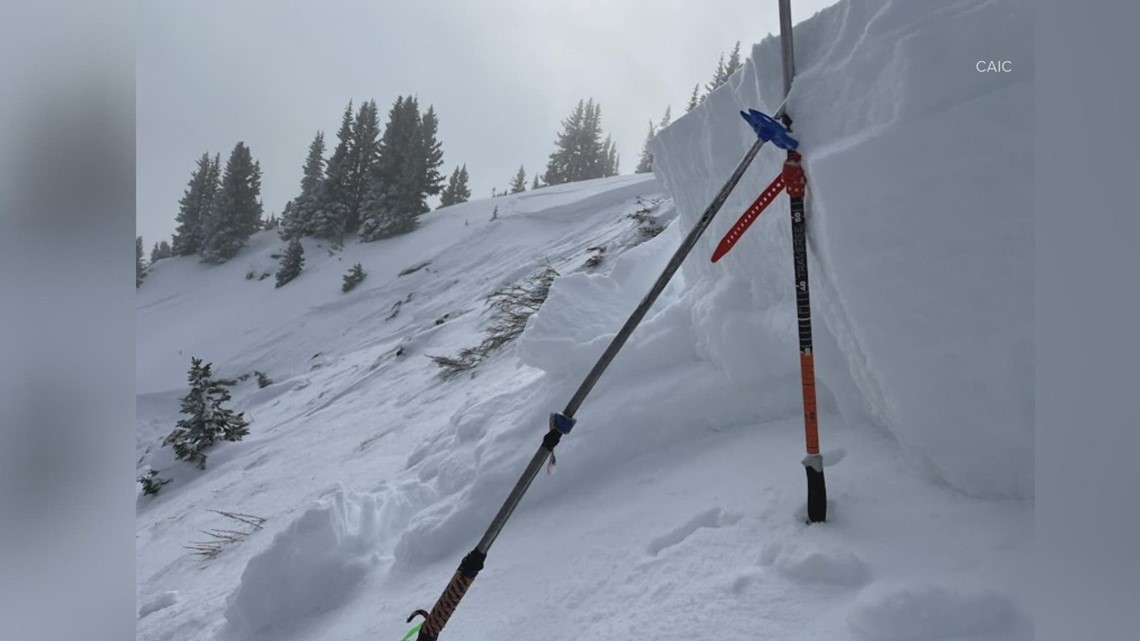 That means that avalanche danger will likely continue for the foreseeable future, perhaps as long as into early June.
"What people need to know is that anytime there's snow in the mountains, they should check the avalanche forecast," Greene said. "Just as a contrast last year, the last fatal accident we had was on May 29. So we still have some avalanche season to go, and depending on what the weather does that could go well into the summer."