COLORADO, USA — Sunday's storm front triggered a huge wall of dust and carried it more than 300 miles into the Texas Panhandle.
Colorado residents captured it on camera from Hugo to Hasty.
The size and organization of the dust storm meets the criteria to be called a haboob.
The American Meteorological Society defines a haboob as an intense wall of dust caused by strong winds lofting the dust as high as 5,000 feet. It's followed by an increase in wind speed and low visibility.
Pictures show that Sunday's haboob was easily a few thousand feet high.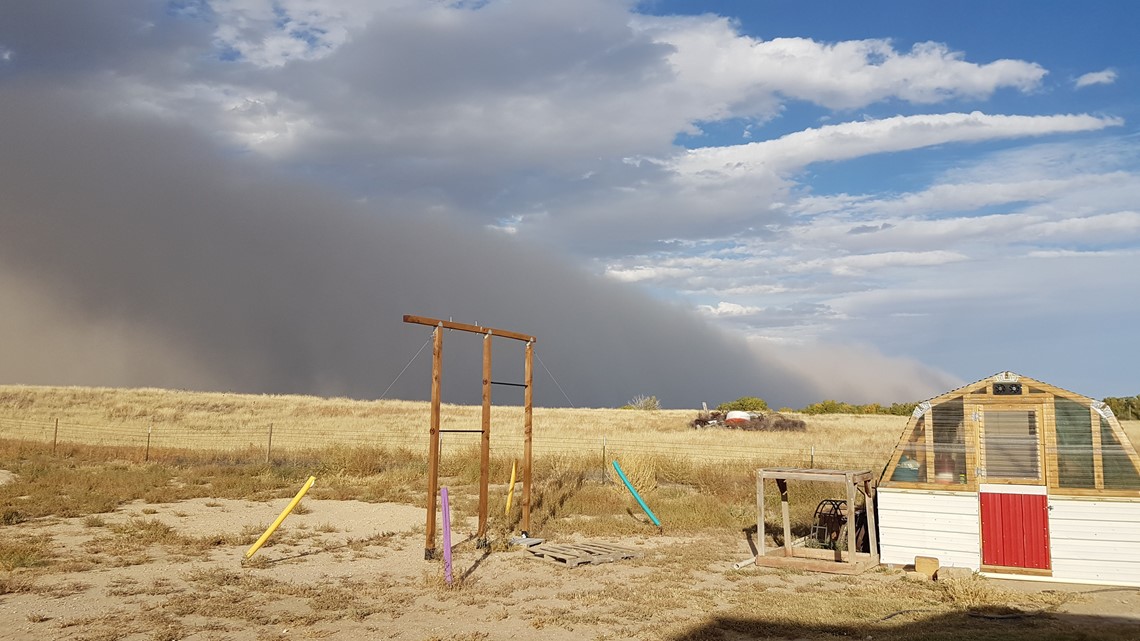 Haboobs can be caused by winds coming out of a large thunderstorm like what happens frequently during the monsoon in Arizona. Or by a cold front, which was the case with Sunday's haboob.
It could be seen from satellite stretching from Byers all the way to Colby, Kansas – about 200 miles.
There were 60-70 mph winds were reported but with no major damage.
This was not likely Colorado's first-ever haboob, but our dust storms here rarely form such an organized wall of dust. The drought conditions that have persisted on the soils on the eastern plains this year made it much easier for the cold front to lift the amount of dirt that it did on Sunday.
A similar wind event known as a derecho swept across Colorado back in June. A derecho is an organized line of thunderstorms that create damaging winds gusts along its long path.
That was the first-ever derecho on the Front Range of Colorado.