COLORADO, USA — Coloradans know to expect the unexpected when it comes to weather.
A forecast can help you plan in the short term, but that is usually only good for the next 10 days. When planning something well in advance of a forecast, your best tool is something climatologists call 'normals'.
That's the expectation of weather based on what has happened at that time in the past. Like the high temperature for a certain day or the amount of snow you can expect in a certain month.
Normals are always changing because the climate is always changing.
He said calculating normal starts with an average but must then be compared to nearby climate observations and smoothed into a final statistic.
The new normals were released on Tuesday and they show that Colorado is slightly warmer than it was a decade ago, and a little drier except for parts of the Front Range which remained the same.
Prior to Tuesday's adjustment, scientists have been using data between 1981-2010 to calculate the climate normals.
Hanson said it's ideal to use a 30-year period of record, so now all the measurements over the last 10 years between 2011-2020 have been added, and the data collected between 1981-1990 has been subtracted from that climate record.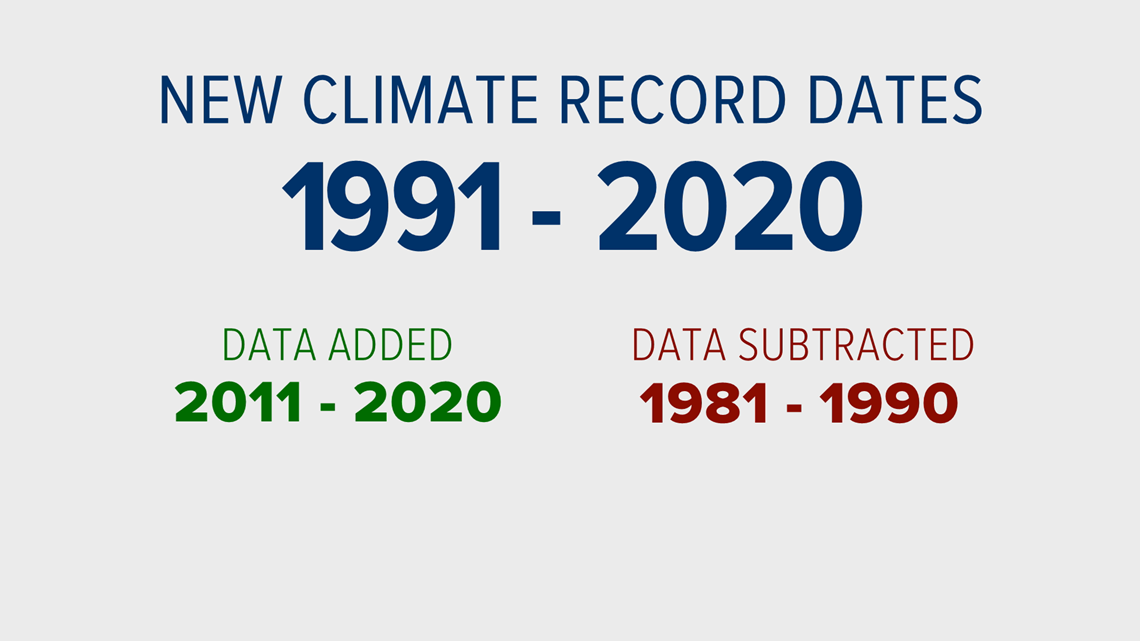 A specific example of why 30 years works the best, would be normal snow at Denver International Airport (DIA).
Snow measurements have only been collected there for 15 years. Its new chart of climate normals shows that December is the snowiest month and not March, like most of the metro area locations.
That's because the biggest storm in that time period was the 20.7-inch storm in December 2006. If it was a full 30-year period, it would include the monster March 2003 storm which dumped 19 inches at DIA, but that station wasn't officially measuring snow until 2005.
"And that's why that 30-year record is a good one because it smooths out those highs and lows a little bit more and really lets you see what the monthly patterns are," said Hanson.
In case you're wondering, the big snow we just had this March, won't be included in the calculation of normal until 2031. But that does kind of insure that March will continue to be the snowiest month in Denver for the next 20 years.
If you'd like to find out what the new normal is where you live, the new data includes hundreds of locations in Colorado.
As for the official climate record for Denver, those numbers have not yet been configured because it includes a blend of two different stations.
Denver International Airport and some data from the old Stapleton Airport. Meteorologists at the National Weather Service in Boulder hope to have those numbers updated within the week.