COLORADO, USA — It's not often that eastern Colorado gets as perfect of a storm as what we saw on Tuesday and Wednesday.
The spring months are usually the wettest of the year across eastern Colorado. Those spring storms, though, often come in the form of destructive snowstorms that heavily disrupt travel and can even bring down trees and/or power lines. Big spring storms can also come with lots of severe weather, including large hail, tornadoes and flash flooding.
Despite the lack of high impact weather, eastern Colorado still got lots of beneficial moisture -- and it also fell in the perfect spot for it.
Southeastern Colorado got the brunt of Tuesday and Wednesday's rain and snow. This is also the part of the state that happens to be in the worst shape in terms of drought.
In fact, if you compare the drought monitor map with an estimated 24-hour precipitation map, you can pretty clearly see that this week's storm brought lots of beneficial rain to the part of the state that needed it the most.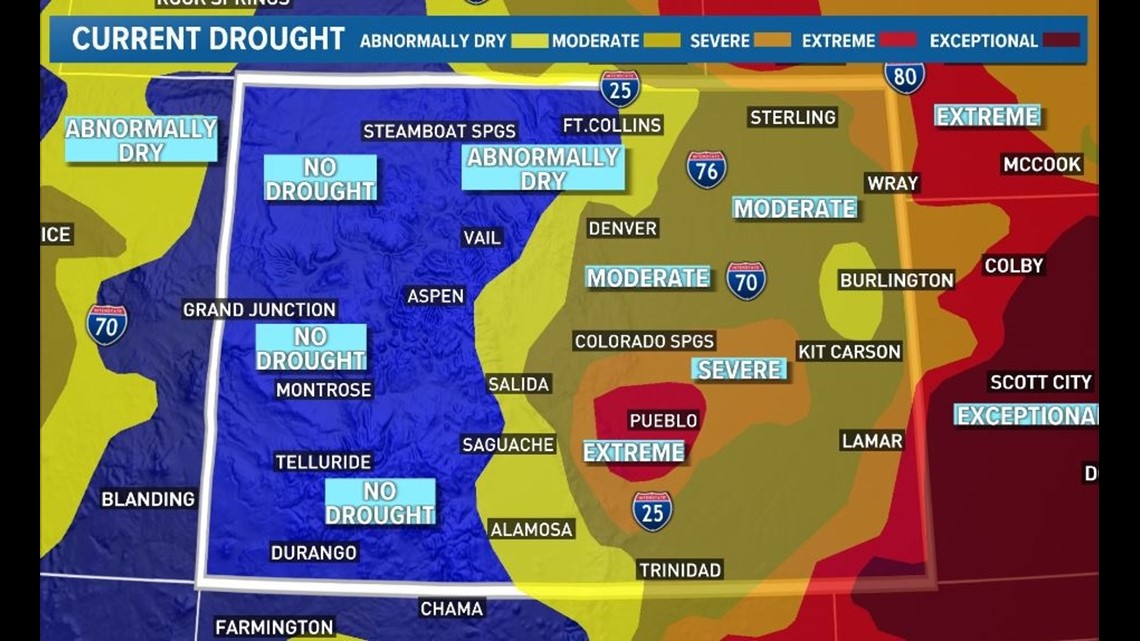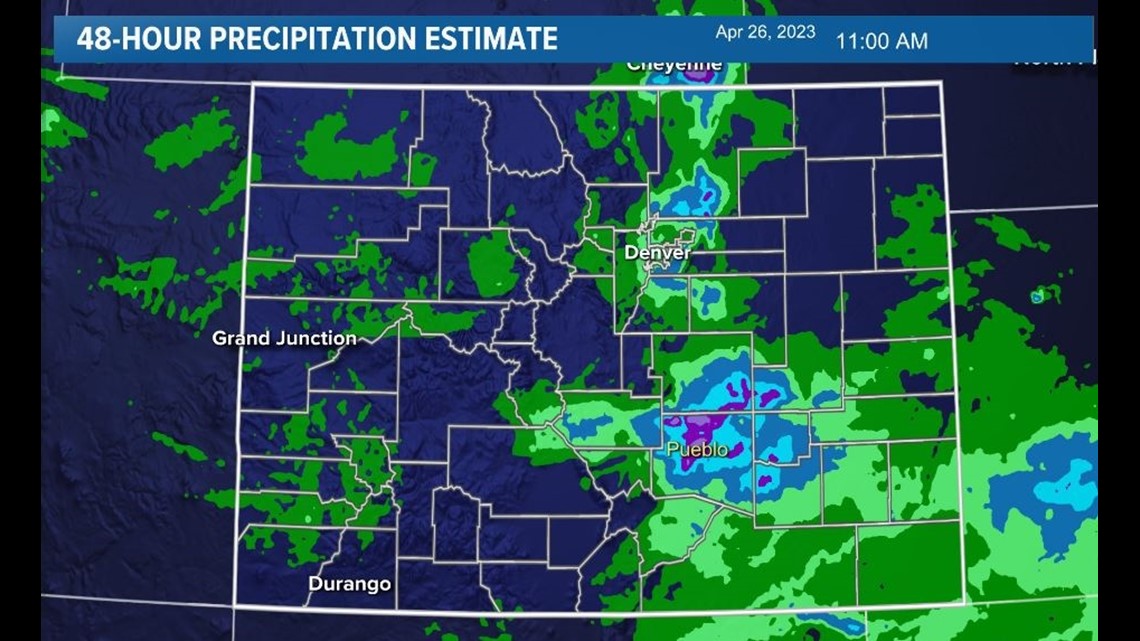 For additional context: Pueblo saw over two inches worth of rain from this storm. That's more than the city's seen in the previous eight months combined.
La Junta (1.58 inches, as of Wednesday afternoon) and Lamar (1.04 inches) also saw, by far, their biggest precipitation events so far this year.
And because this was a steady type of rain that lasted as long as 24 hours, there were little-to-no flood concerns attached to all of that beneficial moisture.
While the Denver area didn't see as much rain as southeastern Colorado, a widespread three-quarters to full inch of rain across most of the metro area helped put a dent in the short-term Front Range drought. As of last week, Denver was officially considered to be back in a moderate drought.
And once again, all of that rain came with few headaches, other than a gray, rainy Tuesday night. That's a relatively rare meteorological win, at least by Colorado standards.