LAMAR, Colo. — A grass fire started just east of Lamar on Wednesday afternoon, and a large plume of smoke could be seen from central Lamar and across Prowers County.
The fire was burning east of Lamar near County Road 19, Prowers County Commissioners said. They said it grew quickly due to the dry and windy conditions, but no size estimate was immediately available.
Commissioners said they do not believe any structures have been lost, or are threatened if conditions hold. They said Wednesday night that fire crews have cut a path around the fire and contained it to the area around the Arkansas River bottom.
Power is out in some parts of the county because power poles were lost. Crews are working to restore power as soon as they can safely do so.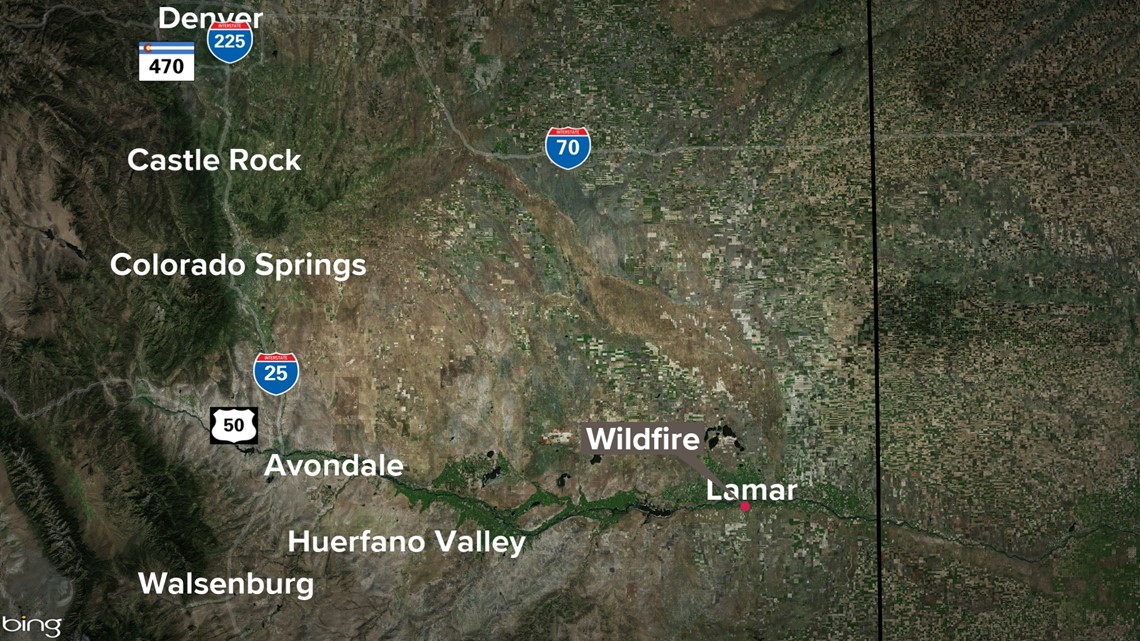 There were multiple sightings of the fire, which appeared to start mid-afternoon on Wednesday.
A Red Flag Warning was in place until 8 p.m. on Wednesday for most of southeastern Colorado due to a combination of dry air, gusty winds and very low relative humidity.
At 5 p.m. on Wednesday, the air temperature in Lamar was 78 degrees with only 12% humidity, a strong indication of very warm and dry air. Most concerning, though, were winds that were gusting over 50 mph throughout most of Wednesday afternoon. Winds were out of the southwest.
The fire could be seen on radar, and based on radar imagery, it appeared to start and spread quickly.
Winds continued to howl through early Wednesday night before gradually tapering after 9 or 10 p.m. Dry air and strong winds will keep fire danger high in the Prowers County area.