DENVER — If you think no one is checking on you to make sure you're actually shoveling your sidewalk after it snows, think again.
If your neighbor isn't happy with the icy sidewalks in front of your home or business, they can call 311. And if they do, there's a good chance you'll get a visit from one of Denver's zoning inspectors.
Since Oct. 1, city inspectors said they have responded to 895 reports of snow-related issues. Of those, they've only issued nine citations.
"The reason this number is so low is because our first visit is always to talk with a property owner or tenant first," said a spokesperson for Denver's Community Planning and Development department. "This initial warning almost always works to resolve the snowy sidewalk."
After the initial warning is given, businesses have four hours before inspectors return to make sure the job is done. Homeowners have a day to do it. If the snowy sidewalk isn't cleaned, a fine of $150 is issued.
"I look at it as it's nothing personal," said Marcus Hill, an associate inspector. "It's just a job."
Hill said he visited 15 properties on Monday for complaints about sidewalks covered with snow or ice.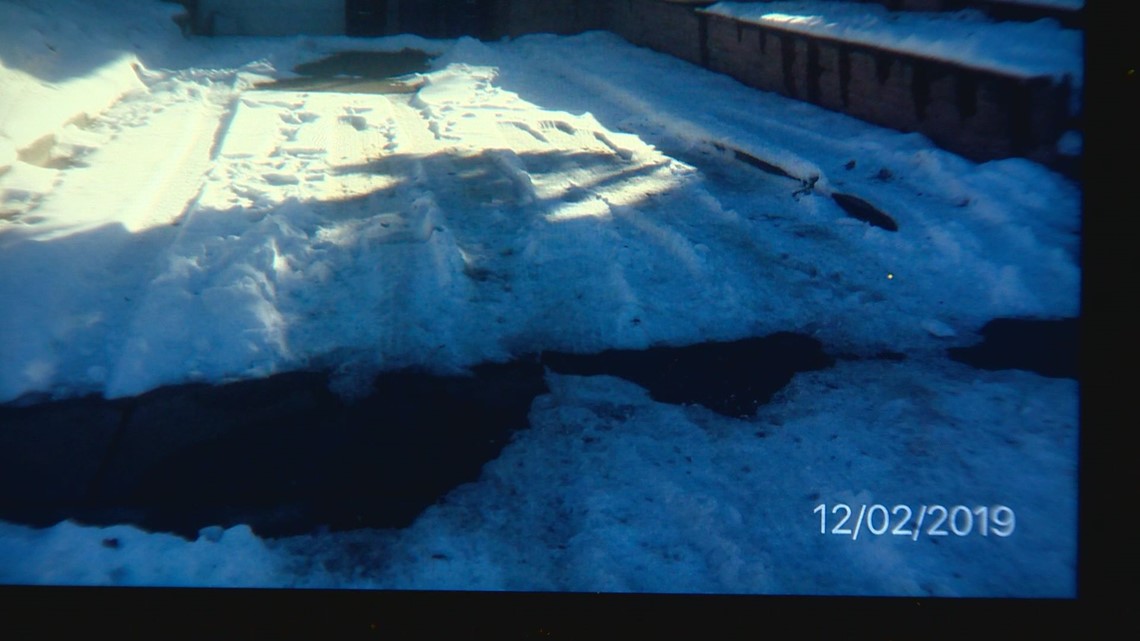 He said he thinks it's important people know there really are people whose job it is to look out for these things.
"When I was out there addressing [a complaint], there was an elderly woman that was across the street and she was flagging me down specifically about that sidewalk," Hill said. "You could see it brought comfort to her to know that somebody's doing something."
Hill said oftentimes the problem starts with a person not understanding how much of a sidewalk they're responsible for.
Denver requires that property owners clear snow and ice from their sidewalks, including adjacent ADA ramps, so that everyone has safe access throughout the city, according to the city's website.
"You may have done 80% of your property," Hill said. "That 20% still matters."
The City of Denver's website specifically lists senior citizens, people with disabilities, parents with strollers, and mail carriers as people who struggle to negotiate hazardous walkways.
"Basically, I look at it like, 'Hey, if that's my mother walking down the street or my grandmother walking down the street, I want her to be able to feel secure going down a block," Hill said.
You can also file a complaint about an unshoveled by filling out a form on the city's website.