Coloradans across the Denver metro area were treated to some incredible views of clouds during Monday and night's sunset.
Even more viewers saw a similar-looking cloud Tuesday night in the metro area.
9NEWS viewers in Denver, Aurora, Parker, Lakewood, Morrison, Boulder, Littleton, Sterling, Centennial, Highlands Ranch, and Brighton sent in photos of the colorful sky and unqiue-shaped clouds.
Do you have an awesome photo to share? Email us at yourtake@9NEWS.com!
Meteorologist Cory Reppenhagen said a decaying thunderstorm made way for some lovely-looking mammatus clouds over the Denver metro area Monday and Tuesday. A particularly orange sunset helped tie the spectacle together.
"The whispy clouds are from the snow and the graupel evaporating quickly as it falls from high altitude," Reppenhagen said. "The pillowy clouds underneath the anvil, are called mammatus."
"You could probably see it from 80 to 90 miles in any direction," he said.
Here's a roundup of photos from viewers:
Scott Ashley
Jeff Edwards
Raymundo Wong
Amanda
Montoya Whiteman
Rob Nixon
Jeff Taylor
Phil Rooke
Chris Kirk
Scott Breay
Lisa Fallon
Jennifer Carreiro
Carla Howard
Terri Glassman
Jacqueline Brown
Tom Kocialski
9NEWS viewers share incredible cloud pics from Monday's sunset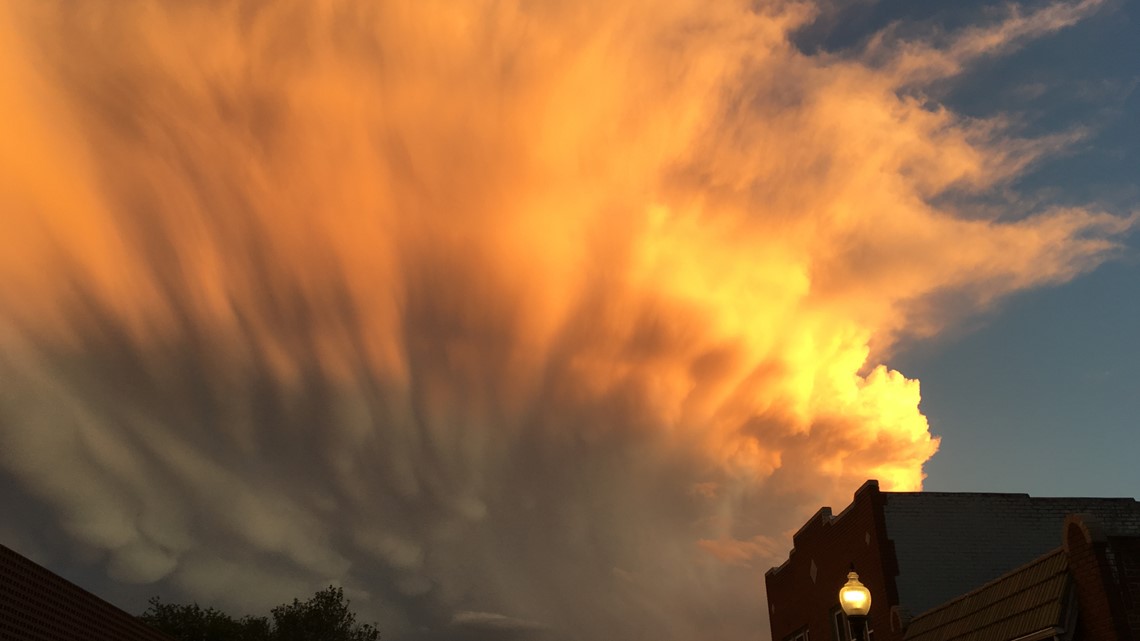 SUGGESTED VIDEOS | Feature stories from 9NEWS