WINTER PARK, Colo. — The Colorado ski season is off to a fast start. As of Wednesday, the lifts were already running at nine ski areas.
"We are the oldest ski area in Colorado, and we've never opened in October before," said Jen Miller, a spokesperson for the resort. "There's a level of excitement. It's history making."
She said they had about 50 acres open which is about 4% of the resorts overall terrain.
There was an active storm pattern in late October that delivered above average snowfall to most of the Colorado mountains, but there was actually less snow that there was last October.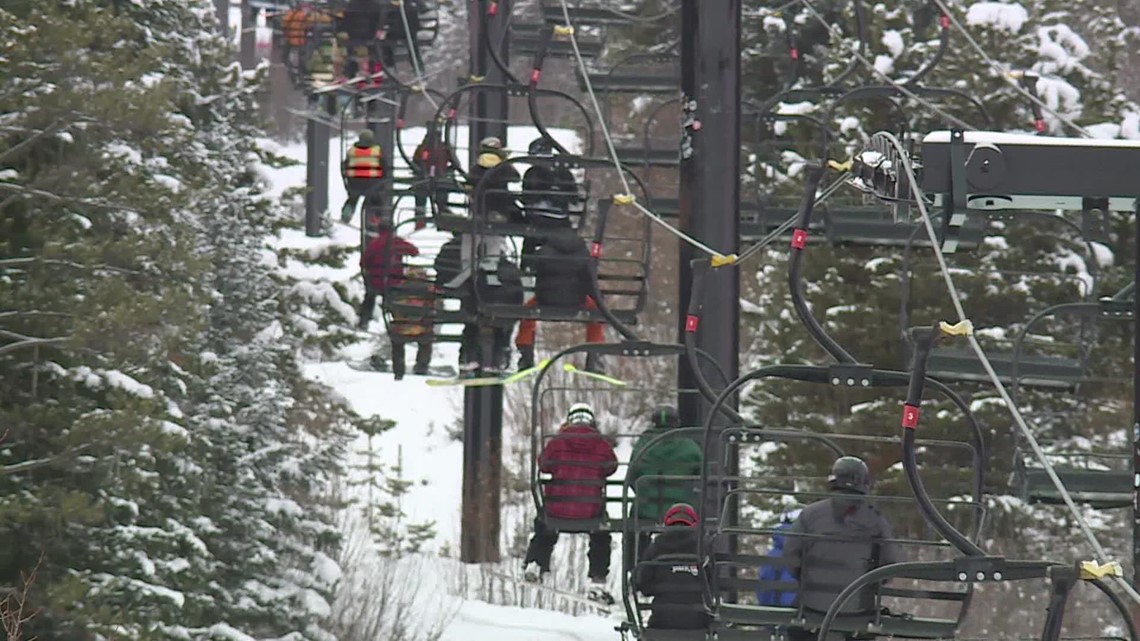 There's a National Weather Service cooperative observer station in the town area of Winter Park that's been reporting snowfall since 1943. According to those records, there was 11 inches of snow this October and 13 inches back in October 2021.
There would be quite a bit more snow at the part of the mountain that the resort measures snow, but the difference would likely be relative to the difference in the town. Ski resorts don't typically report snow until they are open, so historical comparisons using their data are not consistent.
The SNOTEL snowpack station on the top of Berthoud Pass showed 0.8" of snow/water-equivalent on Nov. 1 this year and there was 1.1" on the same day in 2021.
So clearly, the early opening this year can't be attributed to snow, but Miller still said the credit is due to the unusual weather this October.
"The snowmakers said it was really good conditions," she said. "It needs to be dry; humidity plays a huge factor."
She said there was lower humidity this October, along with colder overnight temperatures, and more cloud cover during the day. That allowed the snow guns to be more efficient. It may have been the best conditions since they started their snowmaking operation more than 50 years ago.
She also said that an early layer of dense manmade snow on the ground is good at catching natures flakes when they come.
"It will allow us to take better advantage of early season storms," she said. "And it will help the snow last deep into the spring."
Ski areas are also starting to realize the value in opening the chairlifts early. Miller said Winter Park is now making more of a conscious effort to get the resort open quickly. They used to just try to get open on a target date, usually in the first two weeks of November.
At least early on, this winter season is not interested in hearing about the effects of La Niña or the outlook of a warmer future.
"Yes, it's sort of ironic given where we are in terms of our planet and our climate," said Miller.