KUSA – A retired officer from Alabama was the person who shot a man Douglas County deputies said was pointing a gun and firing at random people on a multi-county crime spree, according to an arrest affidavit obtained by 9NEWS.
The suspect, identified as Austin Benson, now faces six charges for attempted first-degree murder as well as one count of attempted aggravated robbery. Prior to last week's incident, the 29-year-old did not have a previous criminal history in Colorado outside of a 2008 arrest for obstructing a Denver police officer and possessing drug paraphernalia, court records indicate.
Benson's alleged crime spree ended the afternoon of July 2 at a campsite off Rampart Range Road. According to the affidavit, the retired officer told police he had been camping with his wife when he heard a man believed to be Benson yelling.
The retired officer said when he went to speak with Benson, the man told him "to get him water and that the law was after him." According to the affidavit, Benson had a rifle in his left hand at the time and was pointing it at the retired officer.
The affidavit said the retired officer went into his camper and gave his wife a handgun, telling her to take cover. He then took an AR-15 out of the camper and went outside, ordering Benson to drop his gun, according to the affidavit.
Benson, however, started to drive away and began shooting at the retired officer and his camper. This prompted the officer to return fire. According to the affidavit, Benson crashed into a tree.
When the retired officer thought he had fired all of the ammunition in his AR-15, he told deputies he set it in the bed of his truck and took out a second AR-15. According to the affidavit, the retired officer told deputies that he fired one more shot to see if Benson would react since he didn't see any movement in his car.
That's when Manitou Springs police officers arrived to begin their investigation. Benson had been shot in the arm and face.
It was the culmination of a tense incident that began with a carjacking call a short time before that.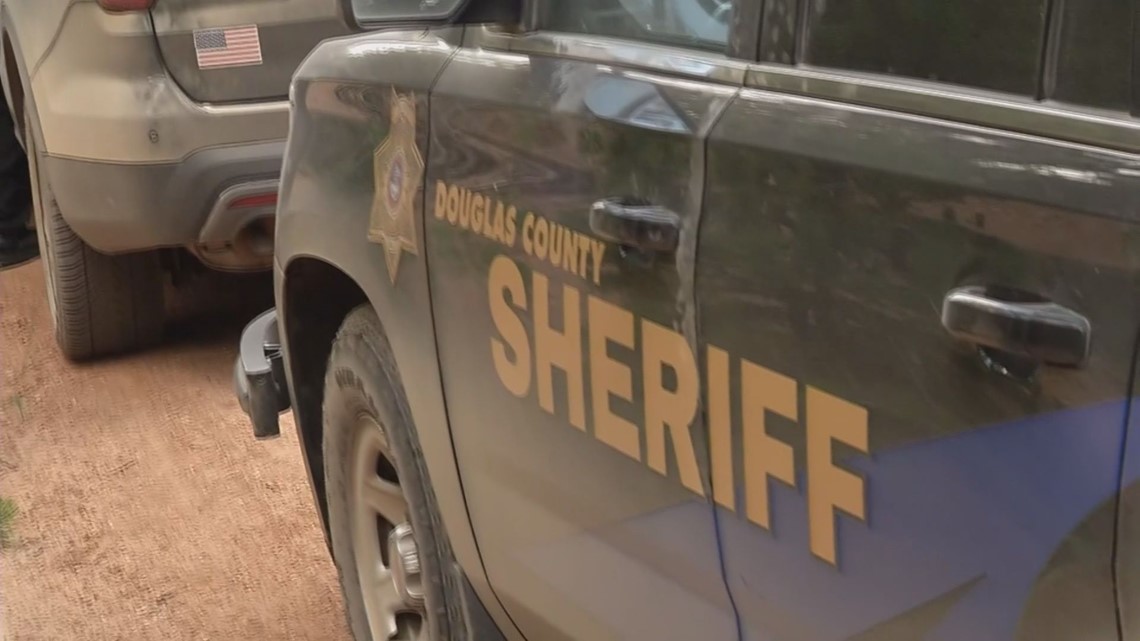 According to the affidavit, Benson's vehicle was headed north on Rampart Range Road toward the Douglas County line. Along the way, deputies said he was shooting at other vehicles with a pistol.
His shots hit multiple tires, but no one was injured, according to the affidavit. One of the victims was a man who had been camping in the area with his wife and grandchildren.
That victim told police that Benson was parked in the middle of Rampart Range Road at one point and that his side rear tire was blown out. When the family drove by, the witness told police that Benson fired one round at them.
They all ducked, and the only thing hit by the gunfire was a tire.
The vehicle Benson was driving had initially been referred to as stolen, but deputies later said that he had permission to drive it.
It's unclear what prompted the shooting spree to begin with.